Yesterday afternoon, a fun, fruitful session of making twined friendship bracelets was held in Santander, Spain.
Louise, Joanna and Anne headed to meet up with some Ukrainian families who are currently in our town. We took lots of blue and yellow cords and some clipboards to secure the bracelets as we were making them.*
We have a video tutorial for this bracelet, as well as the written instructions in English.
Some of our participants were very young, so we also took along some felt tips, crayons and paper as well as some blue and yellow stickers. Unfortunately, we were so busy that we didn't get any photos of these pictures! You can see Louise admiring one of them below.
We all had a lot of fun and it was lovely to meet up for the first time.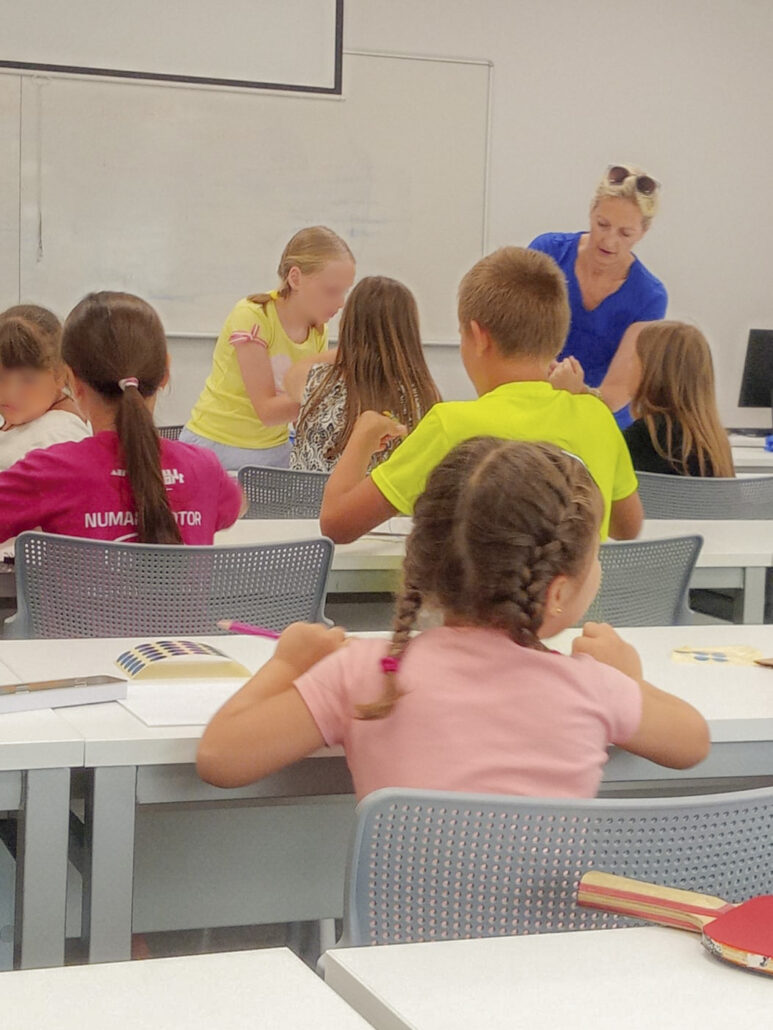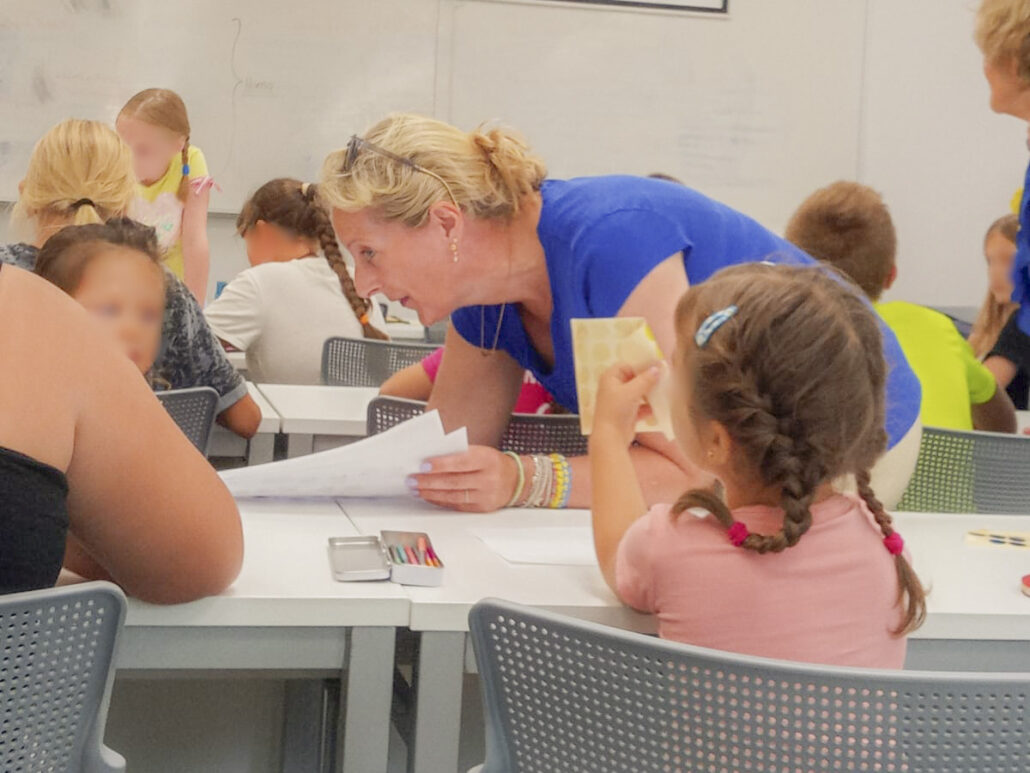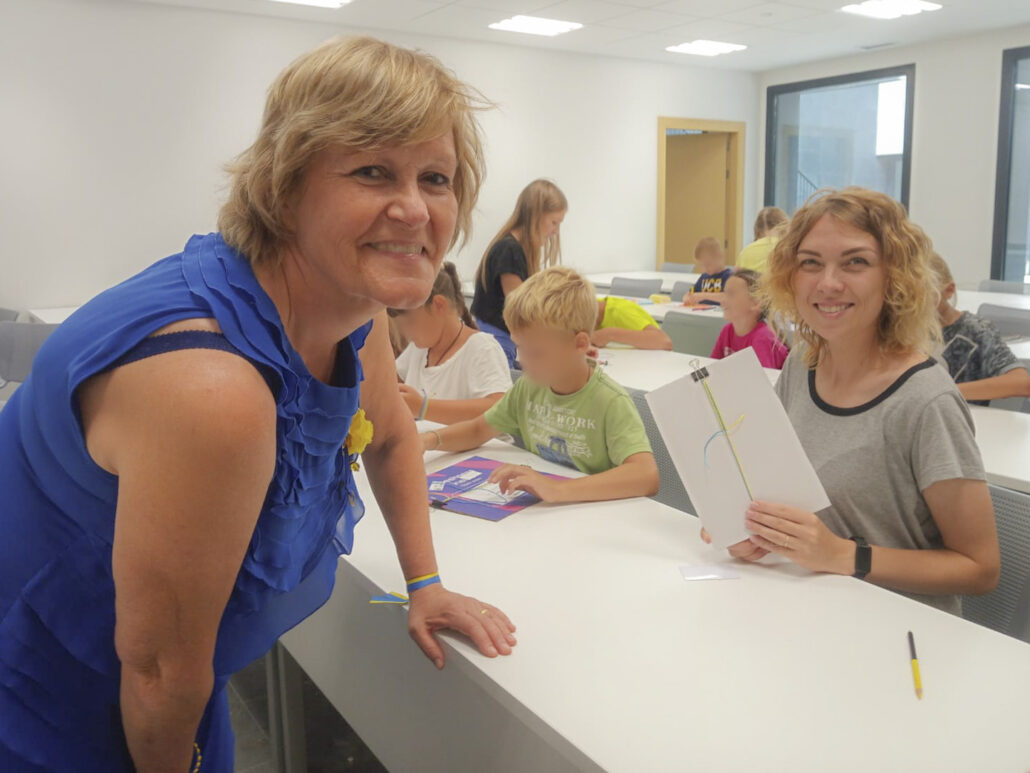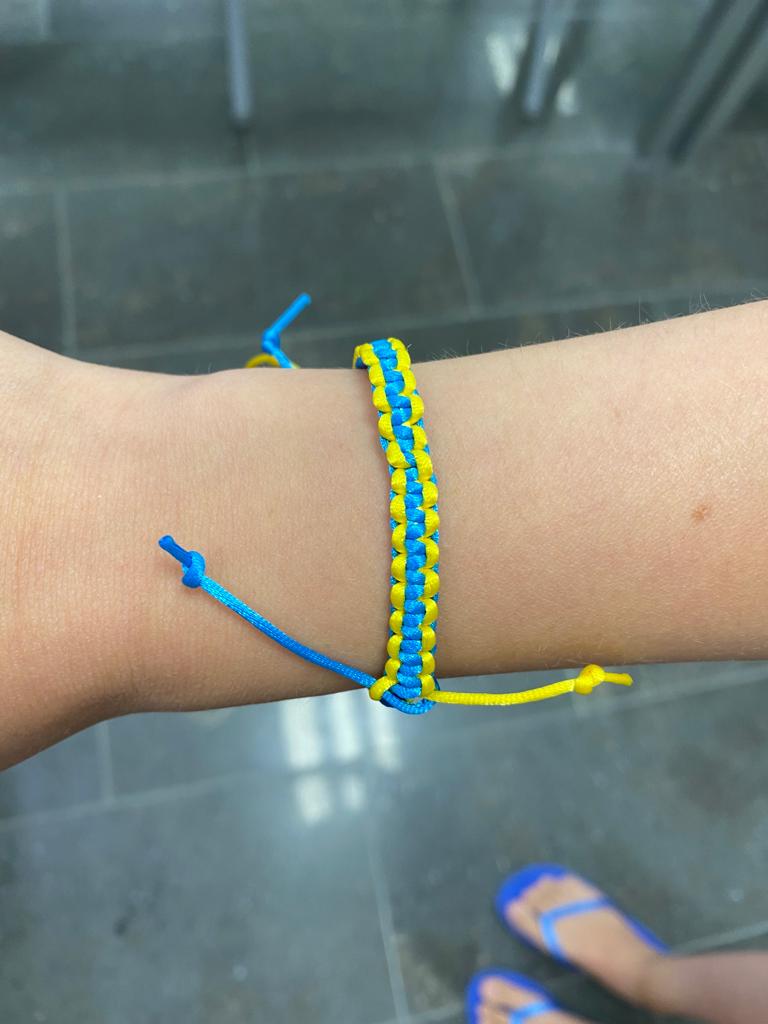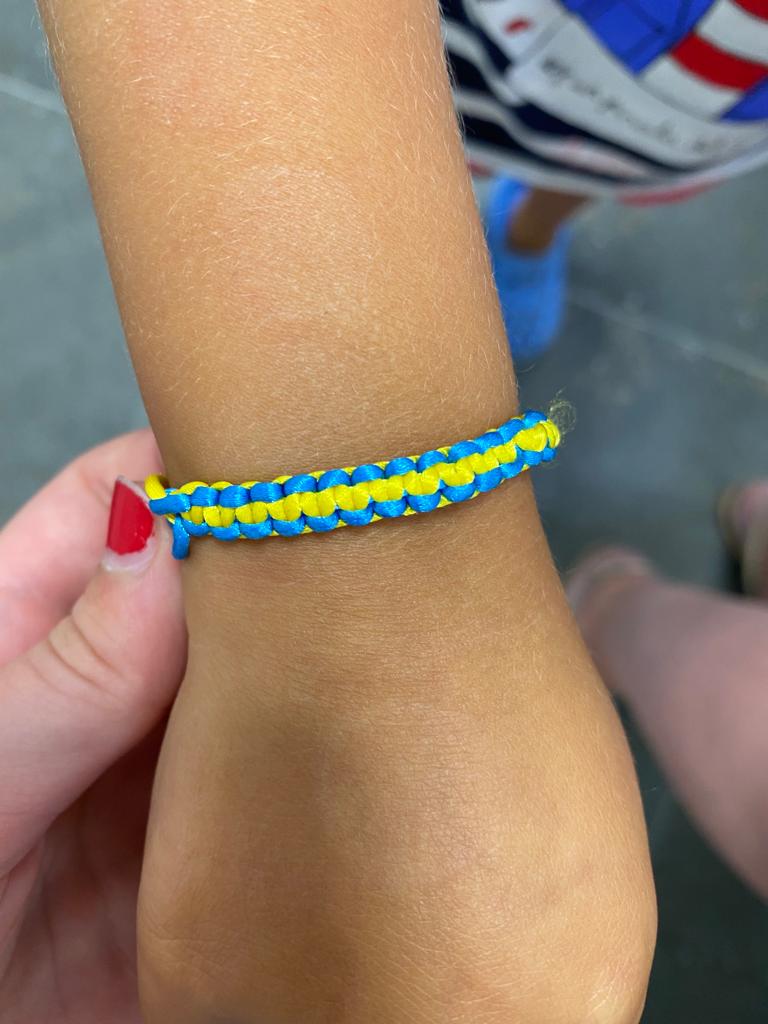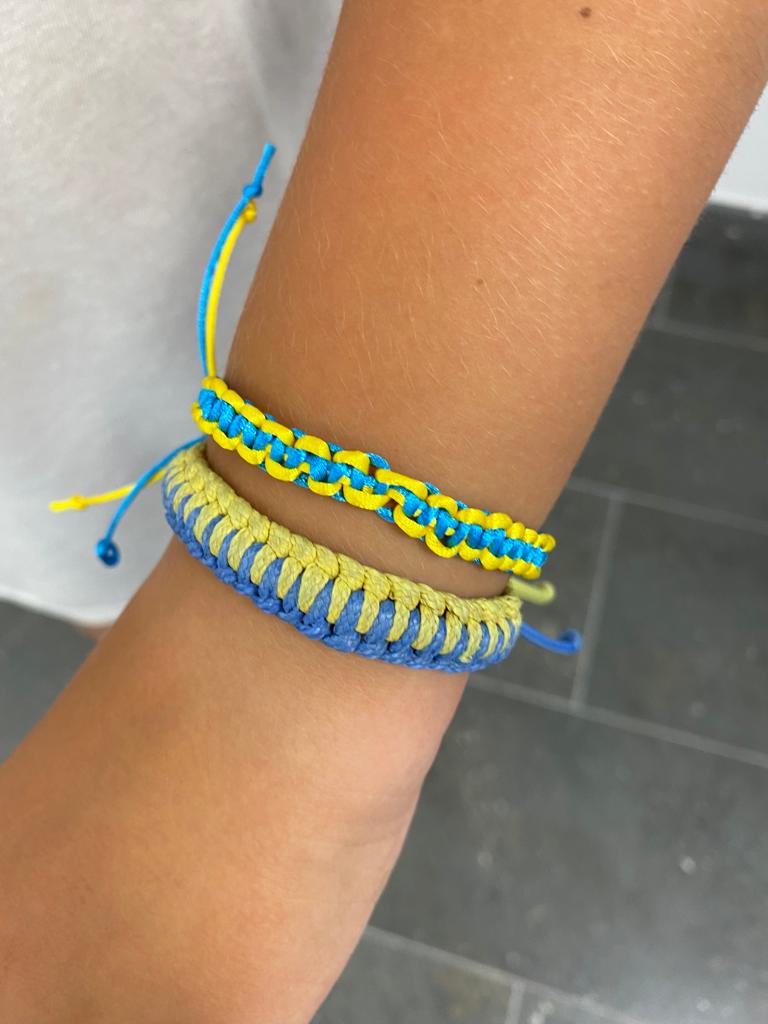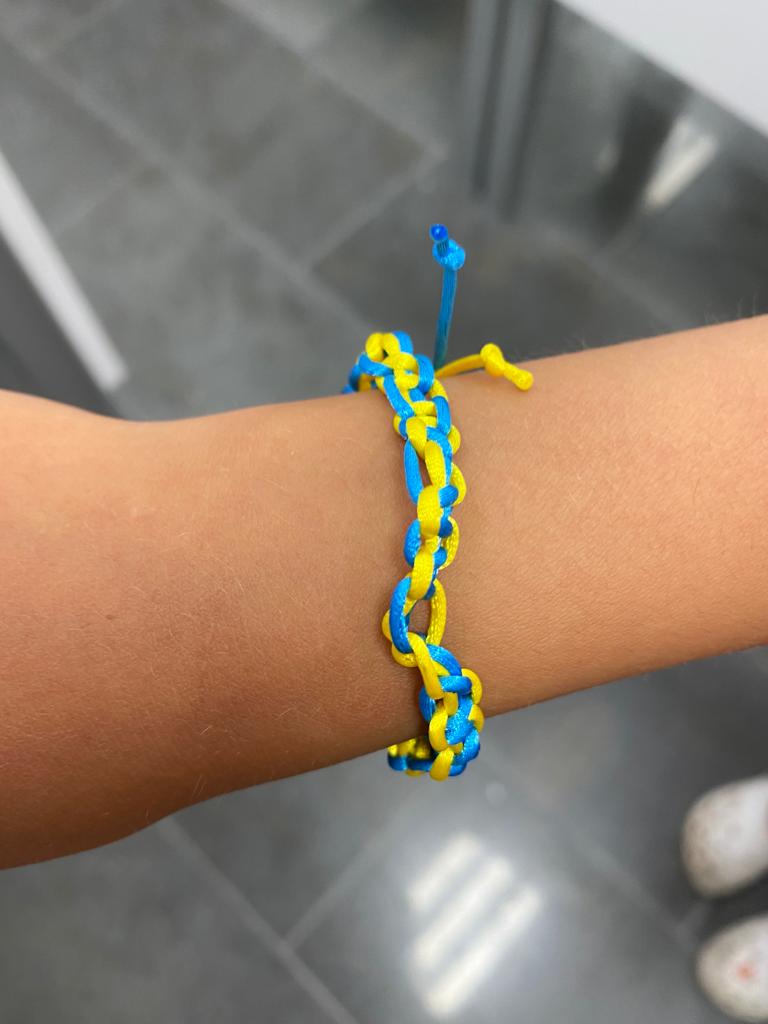 We left some more cords for the families to make more friendship bracelets. Our aim is to sell bracelets in August at the 'Festival de las Naciones' in Santander and raise money to help buy essentials for families here and also for Ukraine.
*PS boards are really easy to make yourself. All you need is some cardboard (or light wood if you have it) and two clips.