As well as bracelets, there are so many things you can create – especially with sunflowers! Anne's been having fun, recycling and painting empty Kefir bottles, turning them into vases.
"I'd painted some of these bottles before, and stuck flowers made from Eva rubber. I liked them a lot and so did the Ukrainian mums and grandmothers that I gave them to at the Santander welcome event back in April.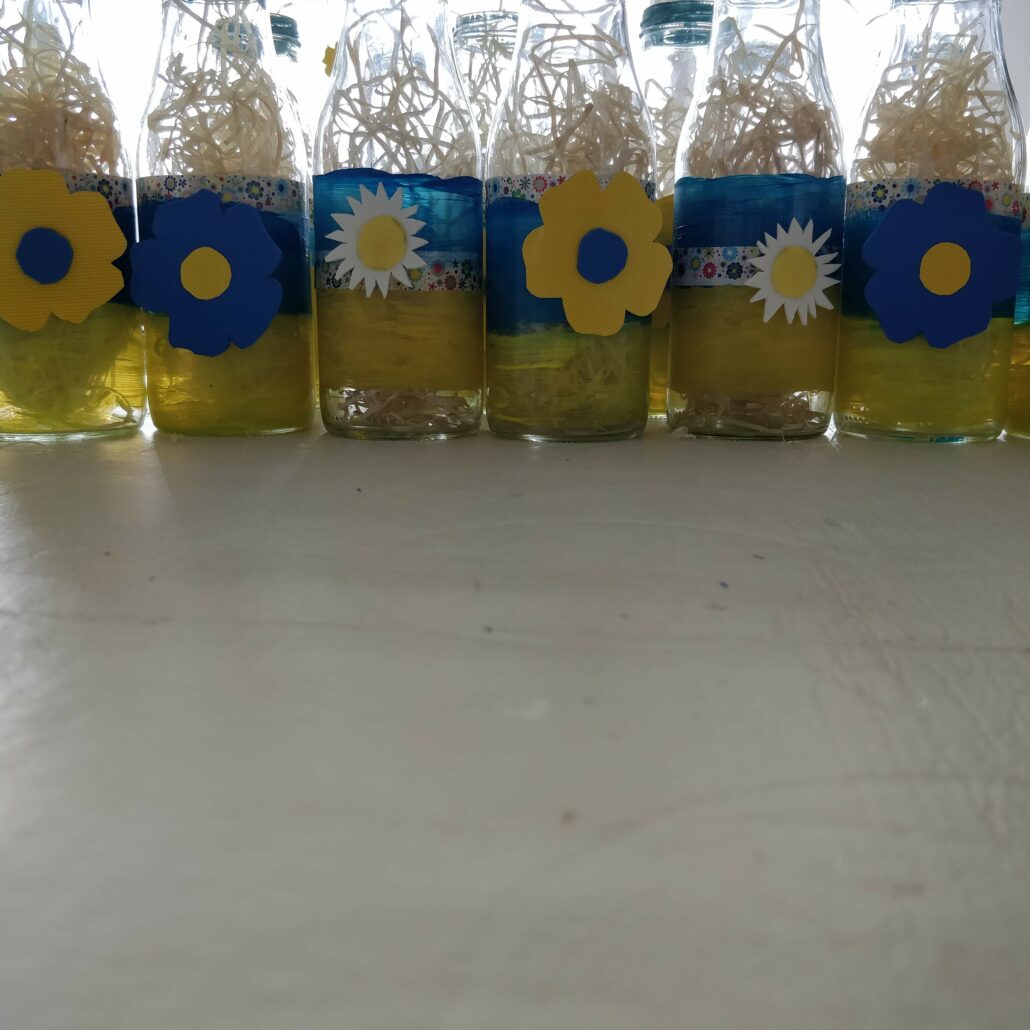 But as sunflowers are starting to appear in the florists (and hopefully in my garden soon too), I started thinking about a new way to decorate the bottles. And this is the result!
First, I painted the middle section of the bottle blue, and the area below that and the bottom yellow.
Then, I painted some brown dots for the centre of the sunflower and then added the yellow petals around the brown centre.
I'm pleased with the way they are turning out – and hopefully, they will be popular at the Feria de Naciones in Santander and raise money for a good cause!"