On Saturday, 17th September, Anne Robinson was invited to speak at the Knightsbridge ELT Conference in Porto.
Teachers and school directors from the north of Portugal were attending. It was the ideal opportunity to share the Bracelets and Peace project and mission.
Julie Dawes, from Yes Institute in Valença was able to share her school's experience with the project and how much it had benefitted everyone, as well as raising a considerable amount of money. Nearly 500 euros in Valença in fact!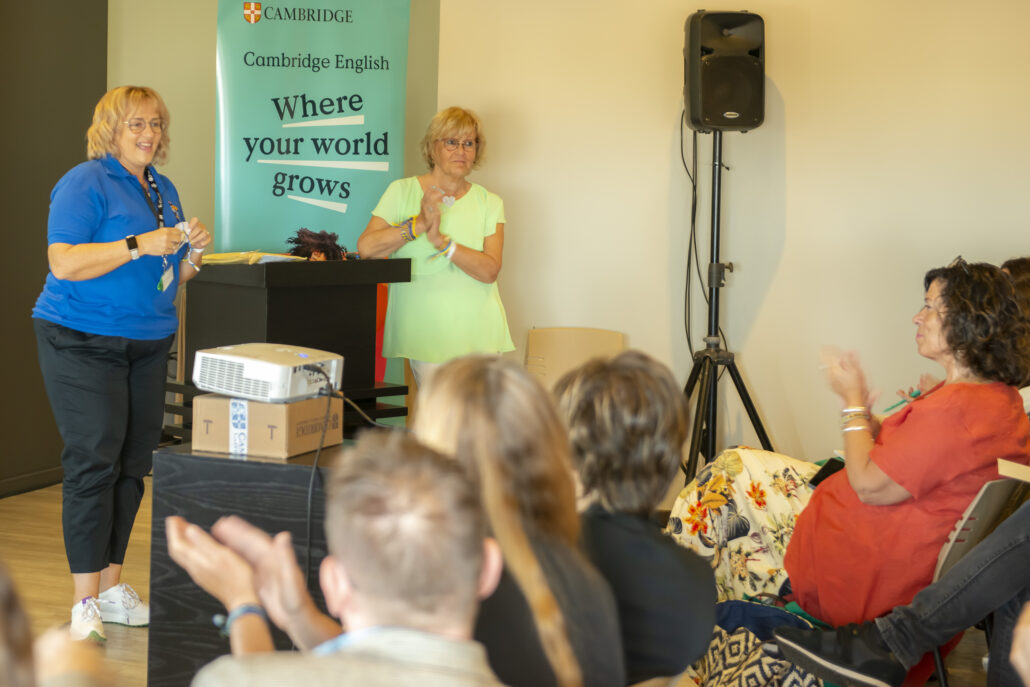 The reaction to the project was extremely positive. Many teachers came up during the breaks and told us that they were keen to carry out some bracelet making at their schools.
And we sold ALL our handmade bracelets and lots of Bracelet and Peace bracelets and raised 345 euros!
What will happen to the money?
We have a very important task – to help get students back to face to face lessons in Vinnytsia! We need to equip the basement there so that they are safe and can continue their lessons! We'll be writing about this in our next post!