As from June 2023, all schools in Ukraine are required to have a safety classroom.
Now for most of us, a safety classroom would probably be a place where students would learn about things like road safety or personal safety. Crossing the road properly, wearing a helmet when you're on your bike. Or keeping away from strangers, or staying safe online.
But, unfortunately, the reality for most young people across in Ukraine right now, is that they can be exposed to many life-threatening dangers. Like discovering a mine, being near or in a fire.
As Anna Duchenko, co-founder of Bracelets and Peace explains:
"Going to school in Ukraine has become a daily act of adapting and improvising for teachers and students alike. Due to the full-scale war in Ukraine and all the danger the Ukrainian school children are being exposed to every day, all Ukrainian schools have to adjust their curriculum and pay more attention to safety education."
"In order to teach children the basics of life safety and civil protection, safety classrooms are to be created in every single school."
" In these classrooms the students are taught the basics of a safe environment, including knowledge of fire safety rules, mine safety rules, rules of civil protection in general, mastering the algorithm of actions in case of emergency situations of various natures."
Thanks to Bracelets and Peace and the people who support us, we managed to help equip two safety classrooms in two schools in Vinnytsia: Vinnytsia Primary School #25 and Vinnytsia Lyceum #1.
The money raised by Colegio Verdemar at their fairs and race, Colégio Efanor and Escola Superior de Desporto e Lazer, means that the contents for these safety rooms have been ordered and some things have already arrived.
Here, you can see photos of some of the contents of the Safety Room at Vinnytsia Primary School 25. (*We will share photos of the Lyceum equipment as soon as the equipment arrives).
Some safety posters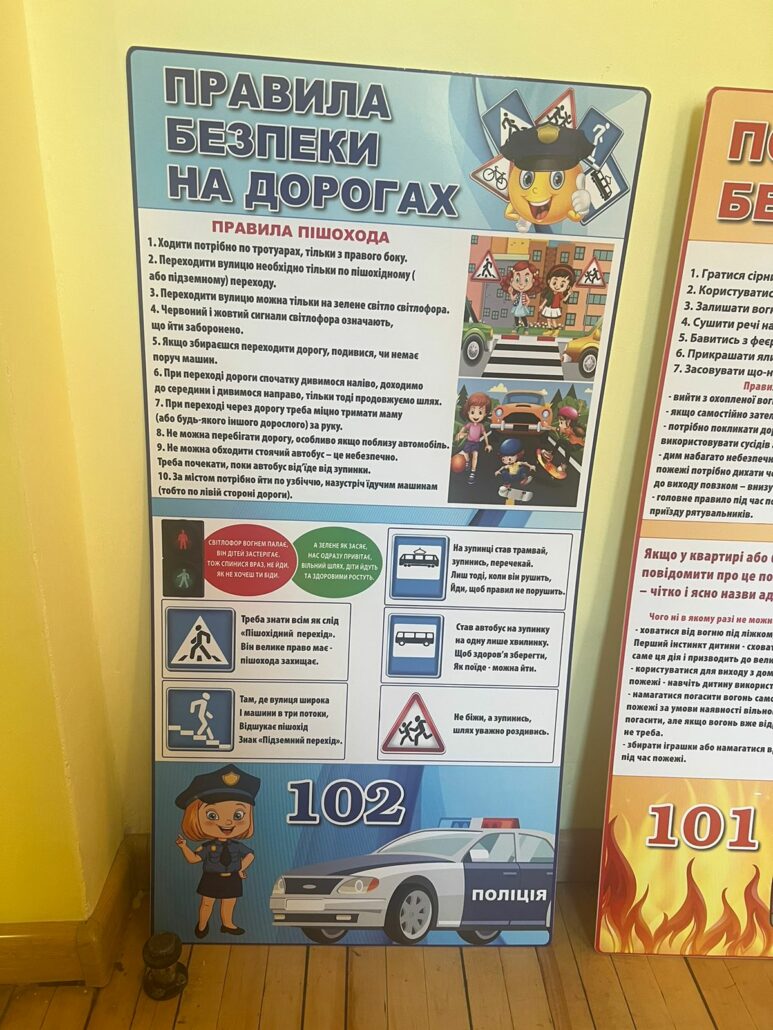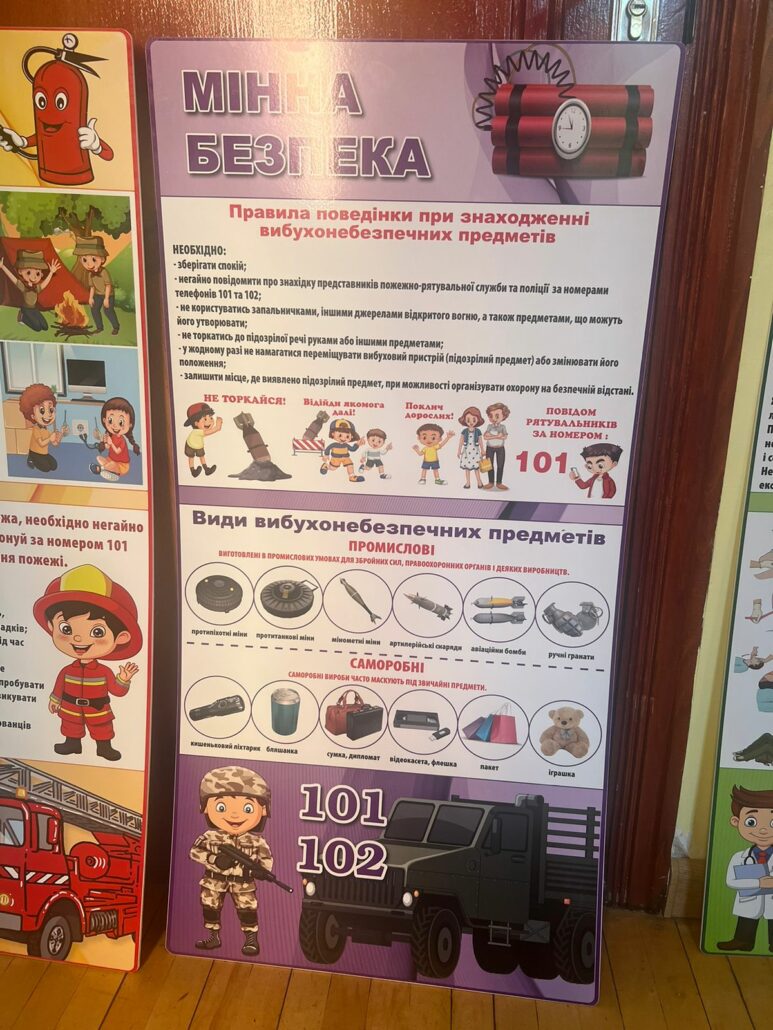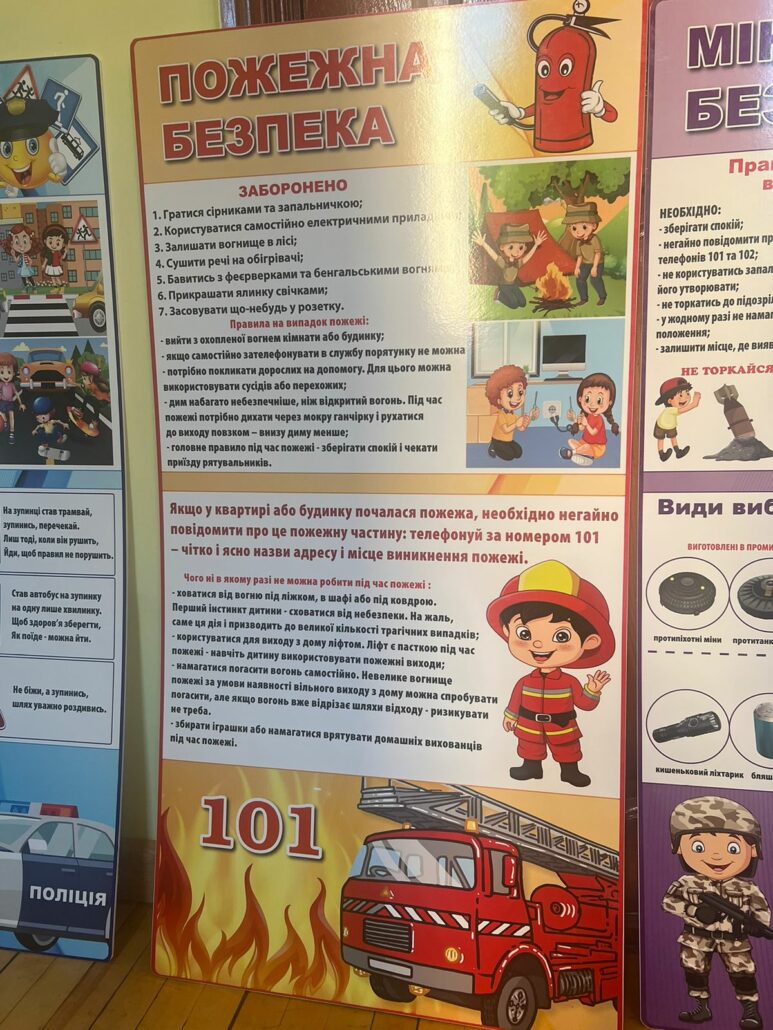 Some of the realia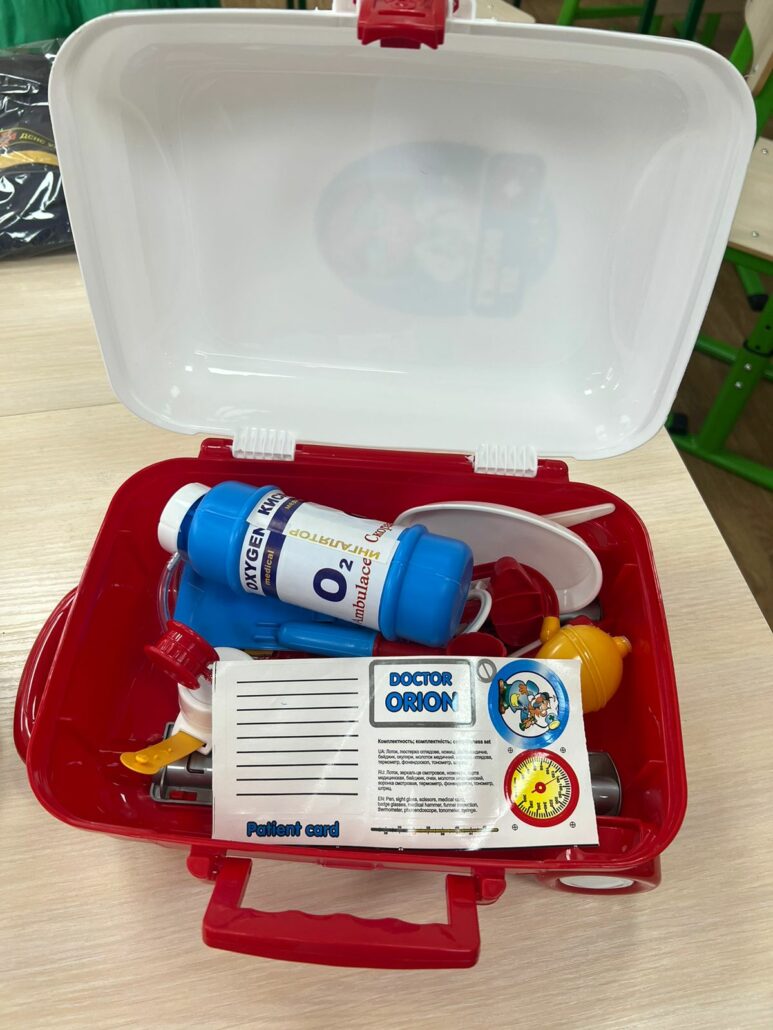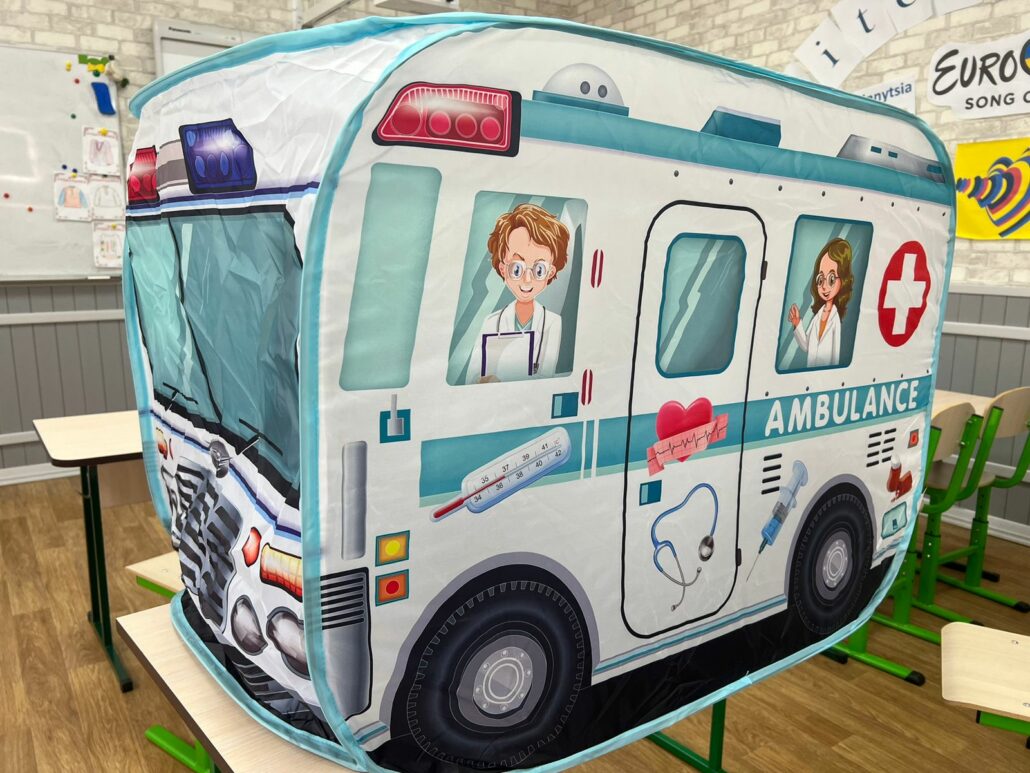 We will keep you updated on the progress with these safety rooms as they are set up.