A day after our visit to Colegio Verdemar to collect the incredible amount of money they had raised to help Bracelets and Peace, Natalia and Anne were invited back to the Carrera Solidaria.
Anne had made a special bracelet for the race – a very long ribbon bracelet which was long enough to serve as the finishing line for the race!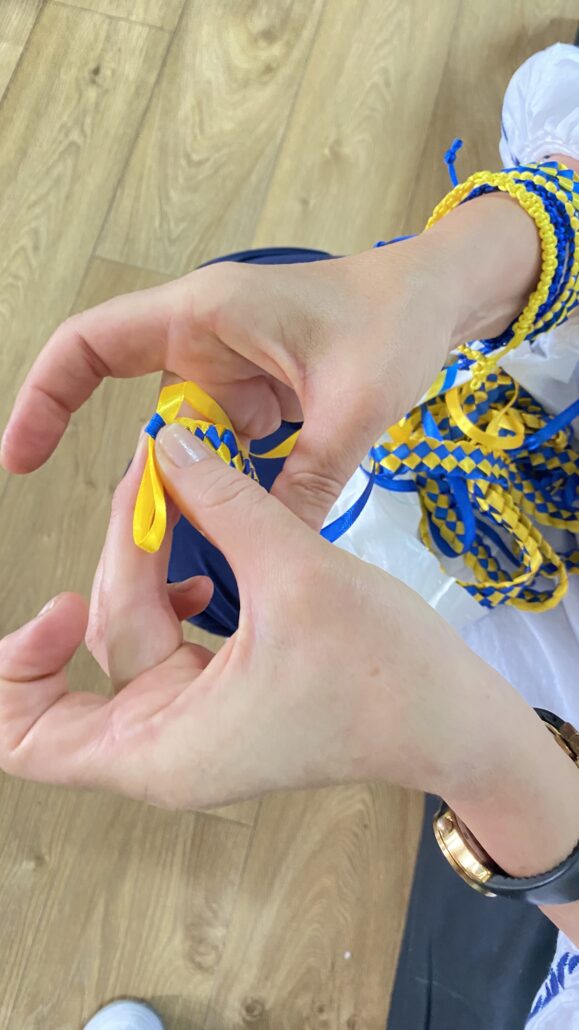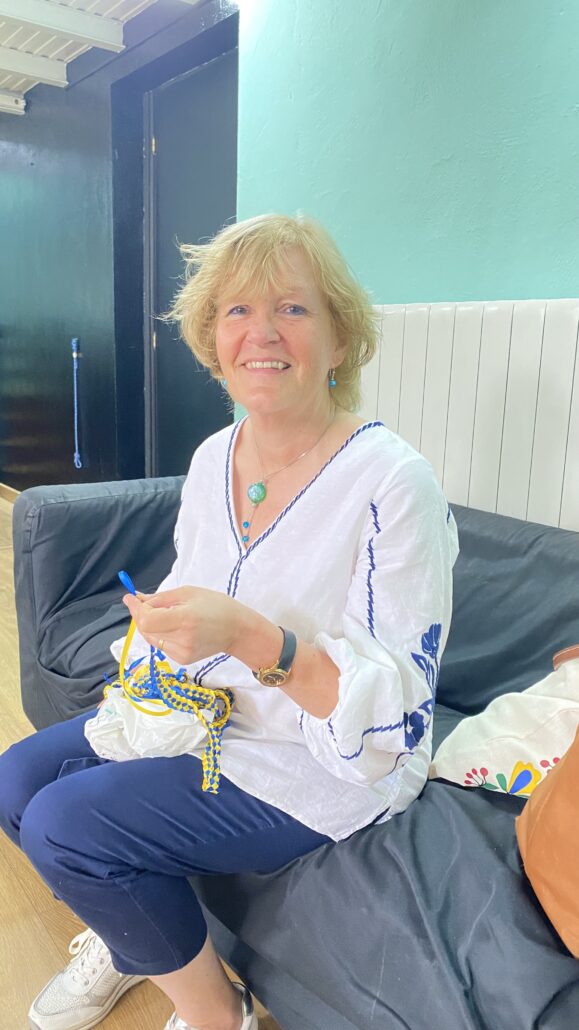 When we arrived, the playground was pretty empty, but soon, it was full of groups of students of different ages. The younger students did a very short race, laughing all the way. The older students had to do quite a long route, which took them round the outside of the school playground and even through the gym!
Natalia and Anne held each end of the bracelet finishing line. The winner from each year group passed through it.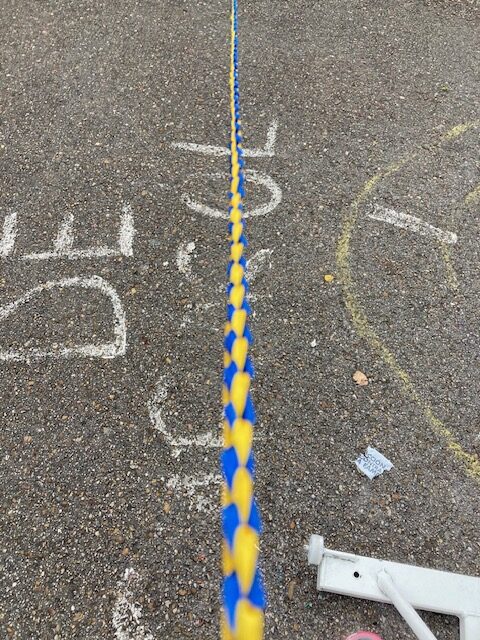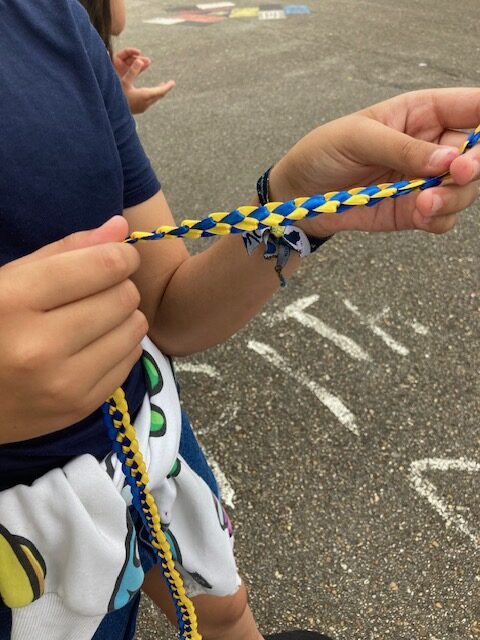 For the final group, it was one of their last day's at school, after 10 years, so they got into a circle, with the ribbon around them. Unfortunately, we are not able to share the photo of this moment, but it was very emotional!
And finally, it was time to find a home for this super ribbon bracelet! It is now wrapped round the lovely tree in the playground at Colegio Verdemar!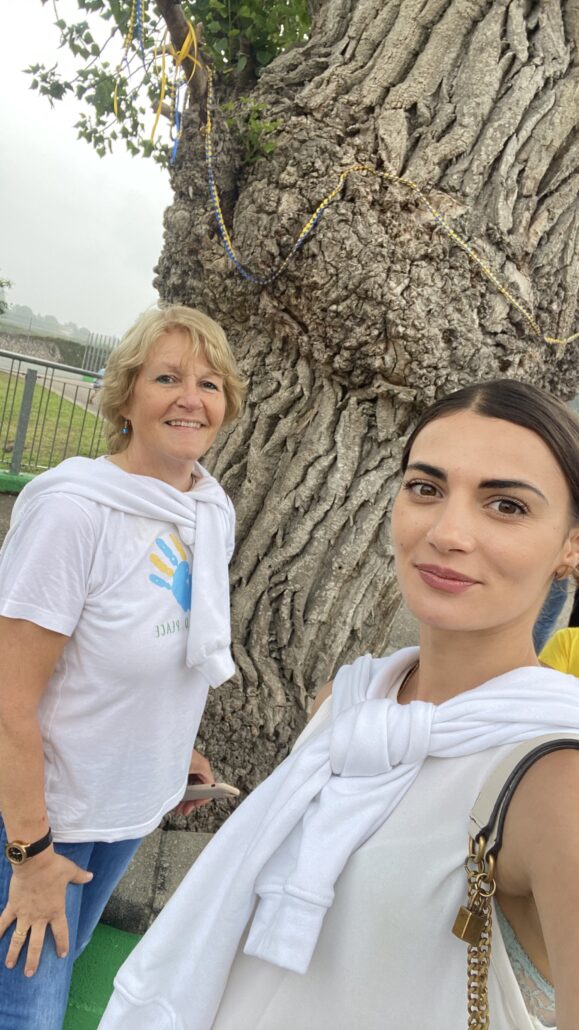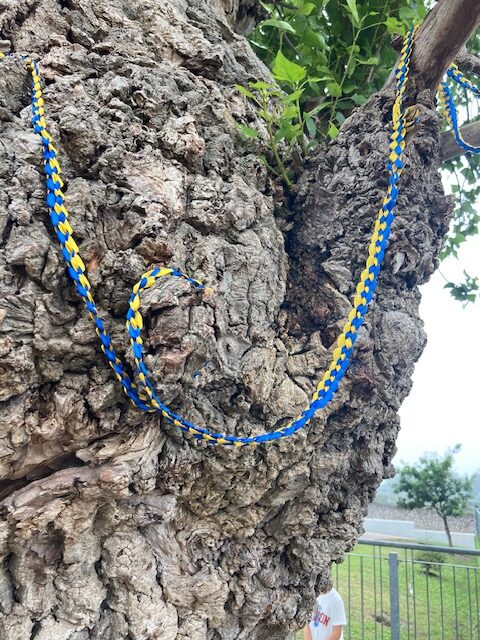 And after all that excitement, we were made to feel even more excited when they told us how much money had been raised at this fundraising race – 570.82 euros!!!
Again, we will use this money to help the orphanages and schools, especially the school in the recently liberated area which has lost all its contents. We continue with our endeavours to help students continue with their education and their lives.
And Colegio Verdemar – you are helping us so much to do this!