On March 29th, Elsa headed to Escola Superior de Desporto e Lazer in Melgaço, Portugal, on behalf of Bracelets and Peace, to make bracelets with the Students' Council as well as the administrative staff. We give our sincere thanks to the Director Dr Pedro Bezerra and Dra Patricia for readily embracing our humanitarian cause to equip the shelter at the Humanitarian Gymnasium Lyceum Nr 1 in Vinnytsia, Ukraine.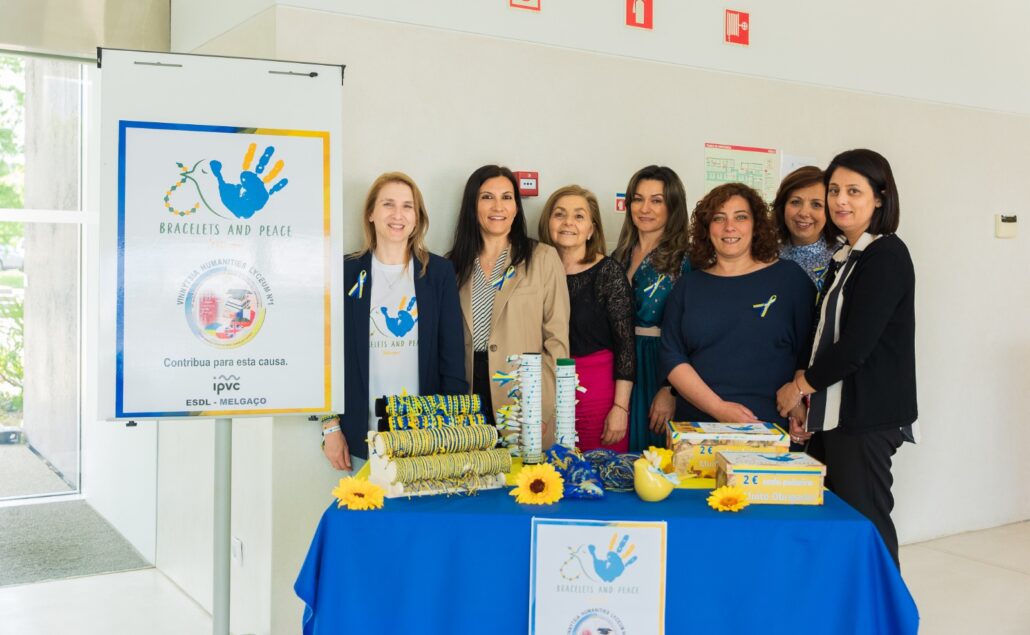 Firstly, the students and staff were told about the Bracelets and Peace Project and what we hoped to achieve with the workshops that would take place at the University. The students chose to make the Friendship Twine and the DNA Bracelets.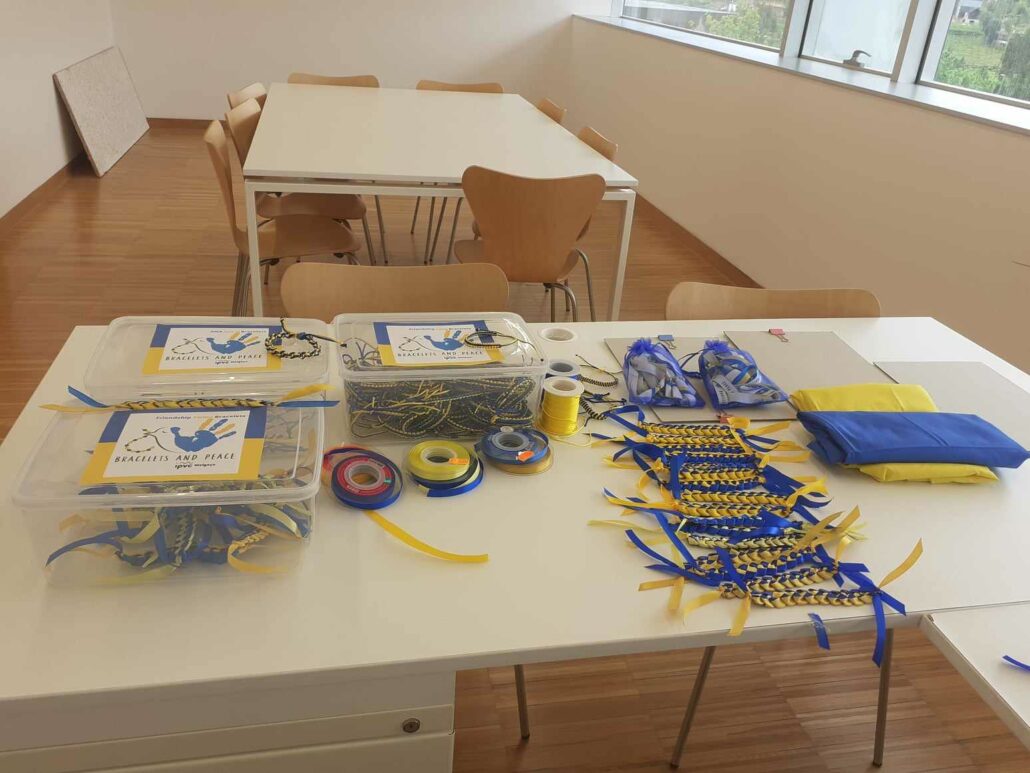 They made us feel very welcome throughout the whole experience. The students loved it and the results were amazing.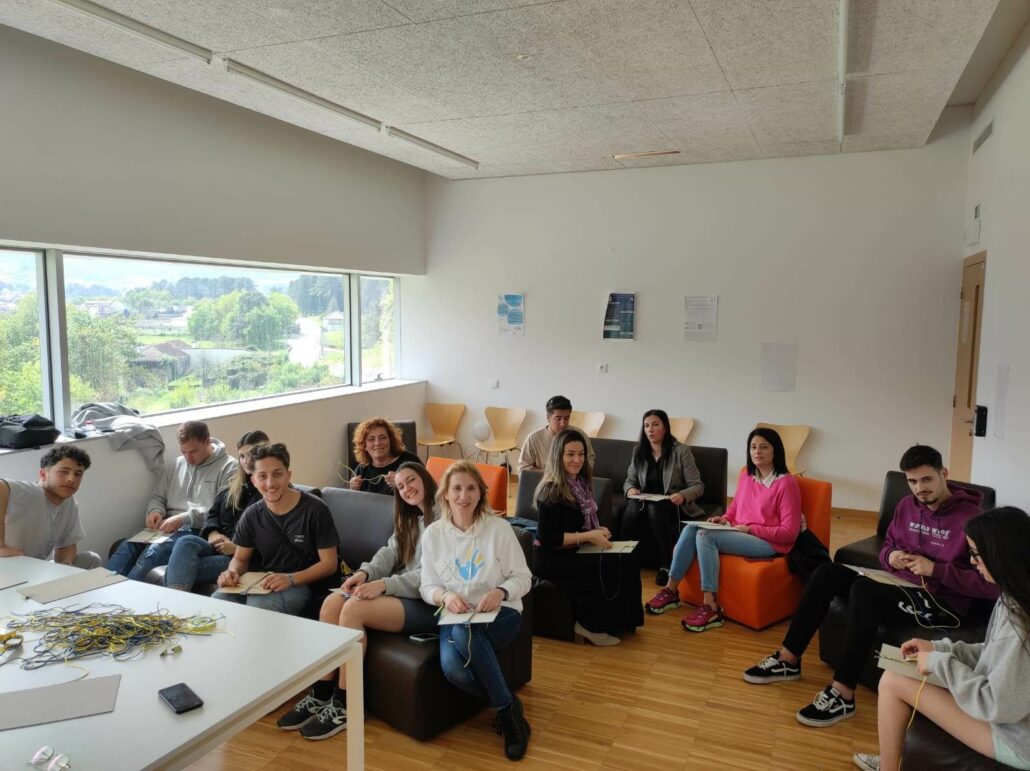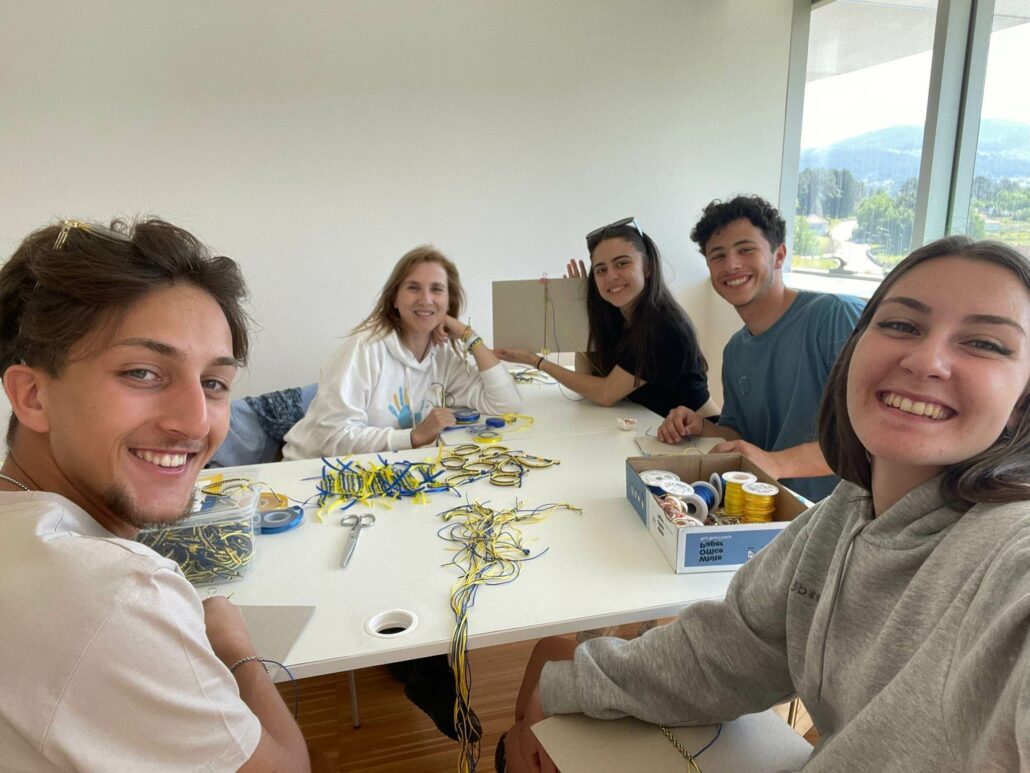 After 3 weeks of hard work the students at the Escola Superior de Desporto e Lazer managed to make 300 bracelets, which were then sold at their End of Year Event.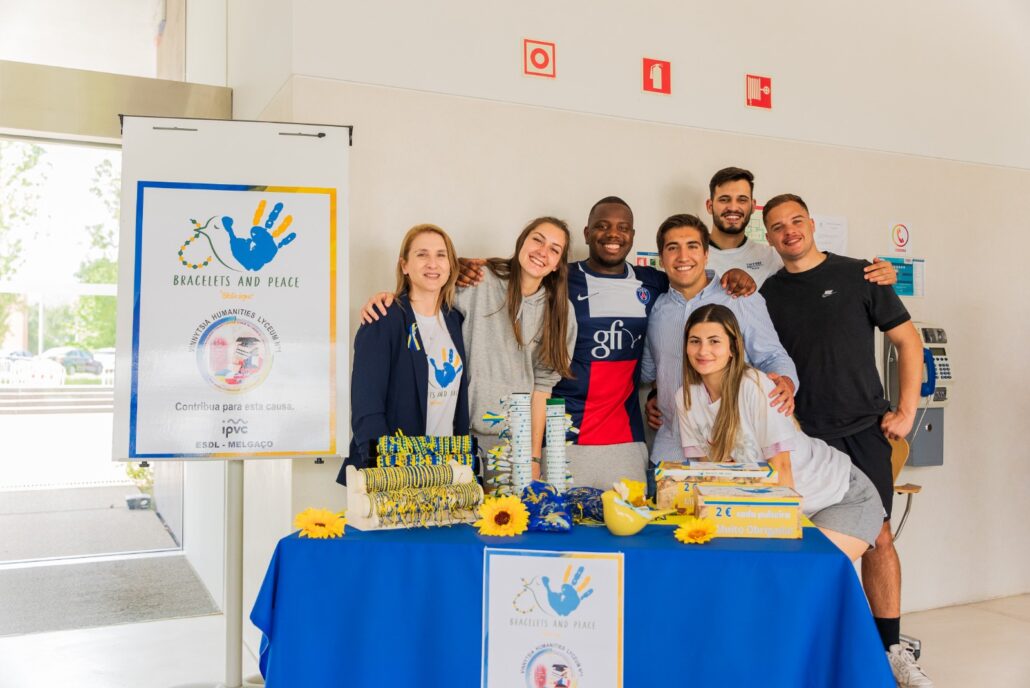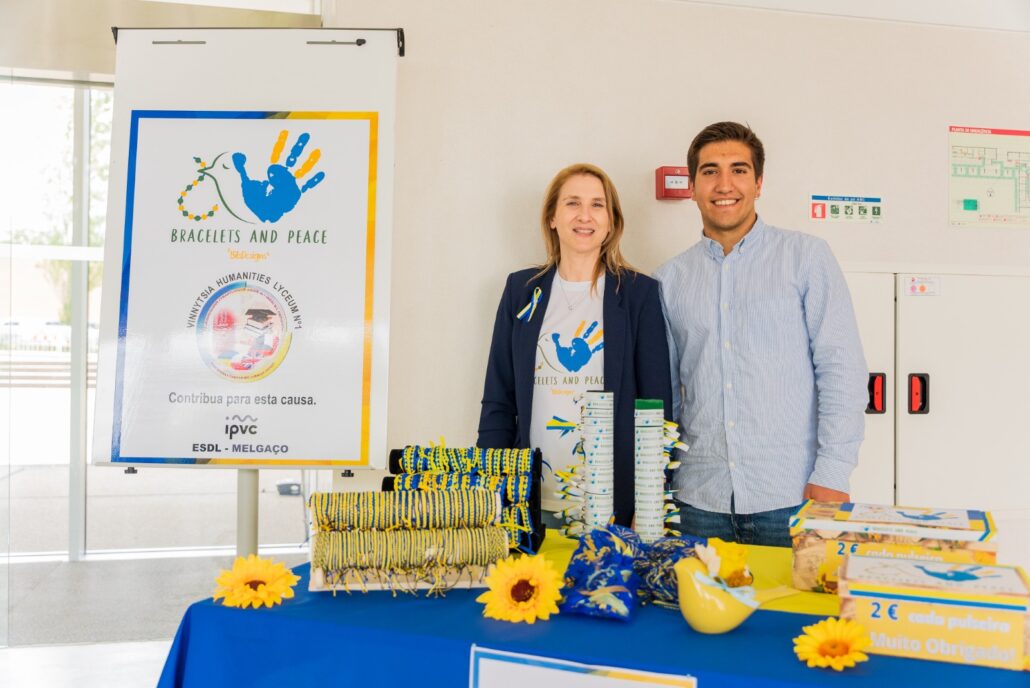 They managed to raise an impressive 400 euros!
This money has been sent to Ukraine to help buy the contents of the Safety Room at the Lyceum. Every school in Ukraine must now have a safety room to train students to deal with dangerous situations.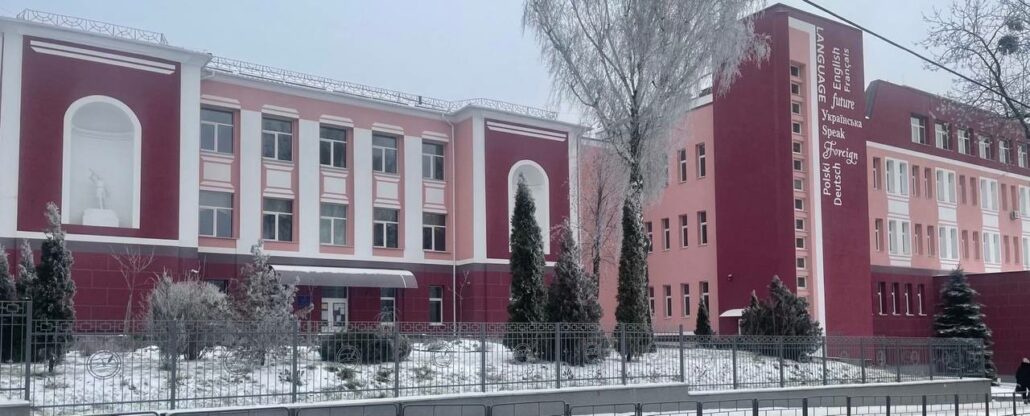 We would like to thank everyone at Escola Superior de Desporto e Lazer in Melgaço for helping us make a difference in these children's lives and allow them to carry on with their studies in a more comfortable environment.
This is just the beginning of our journey together. See you soon!