On Sunday, Anne picked up a whole bunch of bracelets which Luba, Patricia and Maiko and their families had made. You can see them with Anne in this photo.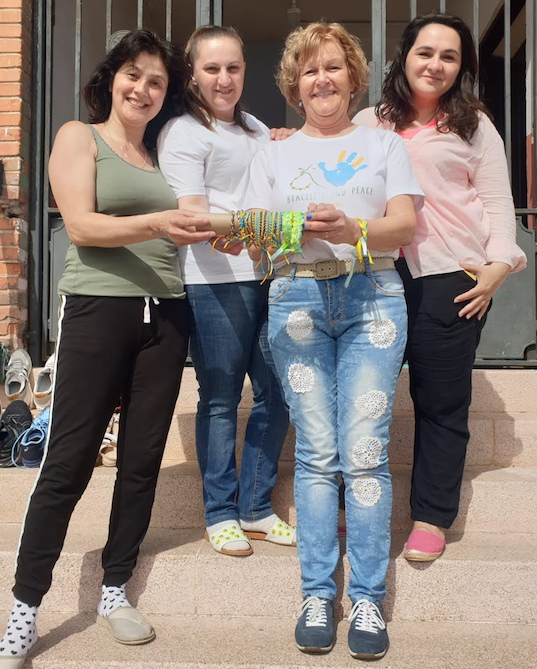 As from today, the bracelets are on sale at Farmacia Parayas, in Maliaño.
All money from the bracelets will go to help Ukrainians like Patricia, Maika and Luba and their families during the time they will be here before returning to Ukraine.
Thank you to our bracelet makers and our bracelet sellers!