For around a month, Bracelets and Peace has been involved in an important project. We are raising money to help Vinnytsia Primary School 25 in Ukraine.
Vinnytsia Primary School 25 students kickstarted Bracelets and Peace. They made and shared their beautiful bracelet creations and tutorials with us.
Nine years ago, Vinnytsia Primary School 25 was in a pretty poor state. But after a lot of hard work and loving care, it is now a beautiful school. Anne Robinson had the pleasure to see it with her own eyes when she was in Ukraine in November 2019.
The students who study here are between 1st and 4th year of Primary study at the school and currently, there are 24 groups.
On September 1st, classes restarted in Ukraine.
However, the school doesn't have an air raid shelter, so students are not able to attend face to face lessons. All lessons have to be online.
It's really important for children of these age groups (6-10) to be able to socialize with each other, to learn together, in person.
So, we want to get them back to Vinnytsia Primary School 25!
The school does have a basement and the city council are carrying out alterations to convert it into a bunker.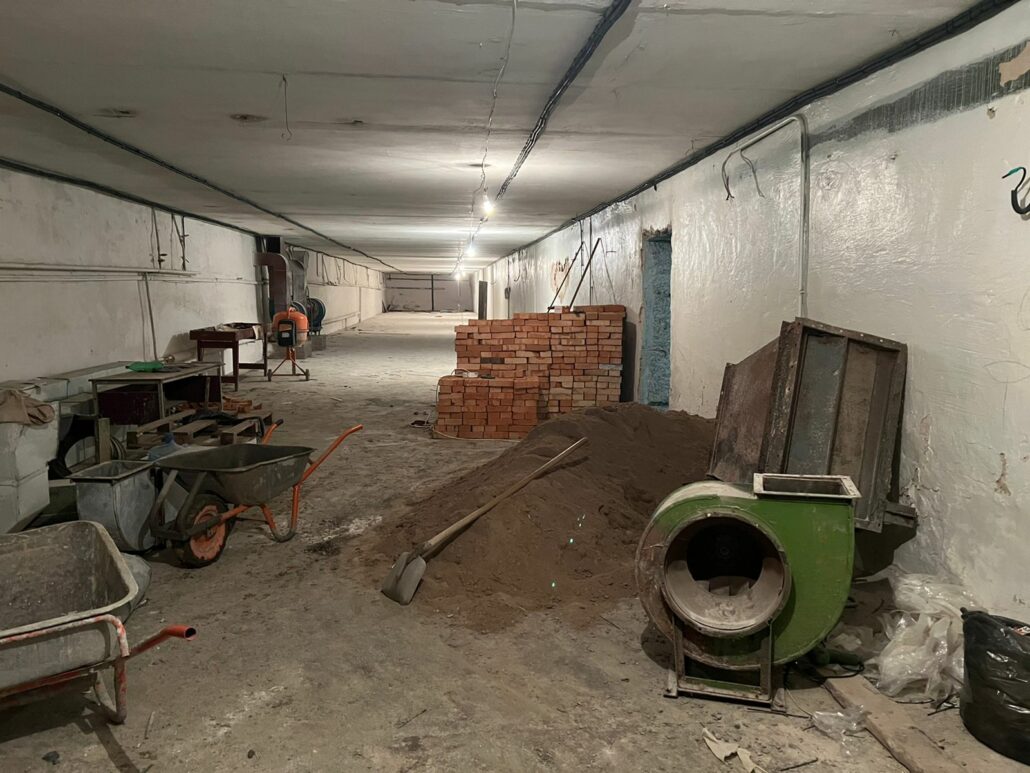 However, there is no money for the contents of the basement.
This is where Bracelets and Peace is helping.
We'd like to help turn the basement into a welcoming place, a place where students will like going down to.
You can watch our video with more details about the project on our YouTube channel here.
The plan is to have 4 zones:
A study zone
A play zone
A relaxation zone
An active zone
We have already managed to buy the flooring for the active zone. It will be covered with 'puzzle pieces' so that it will be pleasant to move and sit on. It will also mean that the school can move it upstairs once peace returns.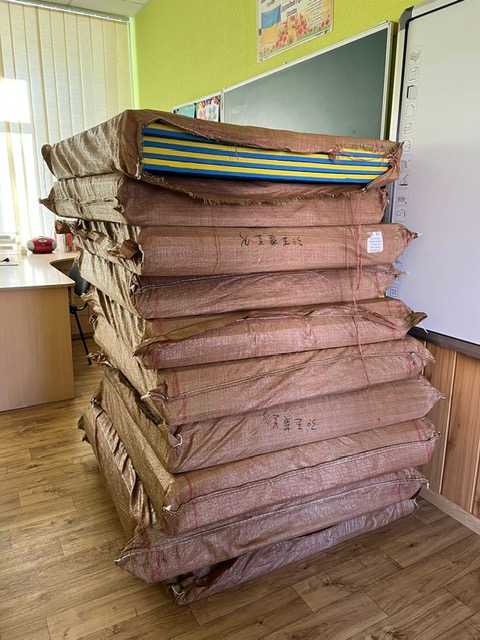 We've been able to buy the flooring thanks to help from people buying bracelets in Cantabria, Spain and the very generous help we received from Yes Institute, Valença, Portugal and Knightsbridge Examinations in Porto along with all the wonderful teachers who attended the conference in Porto back in September.
Now, we need to continue raising money to help with the rest of the contents. Currently, we have bracelets on sale at several points in the North East in the UK (Houghton Rugby Club and Rio Verde Beauty Salon in Meadowfield, Durham) and in Cantabria, Spain (Juana Rebolledo, Cafeteria Aloha, Farmacia Parayas in Maliaño and Golf Santa Marina).
You can help Bracelets and Peace with our project by:
Buying and wearing bracelets
Following us and tagging us on social media
Making a donation
To make a donation, contact us via email : mail@braceletsandpeace.com
Or via Facebook: /braceletsandpeace