At last, some very special bracelets, made with lots of love and care, have reached their destination!
Back in April, we published a post about Yes Institute, Portugal and their bracelet making.
We mentioned that as well as some amazing bracelets, the students at Yes Institute had prepared some very special messages for some people who might be in need of a little lift.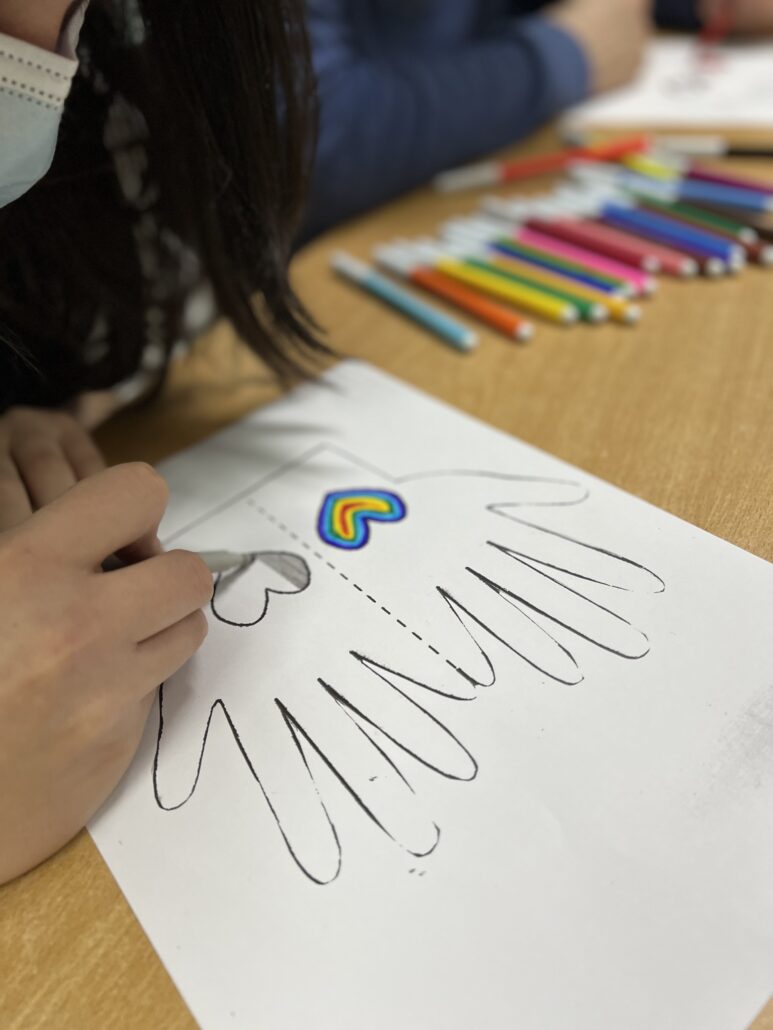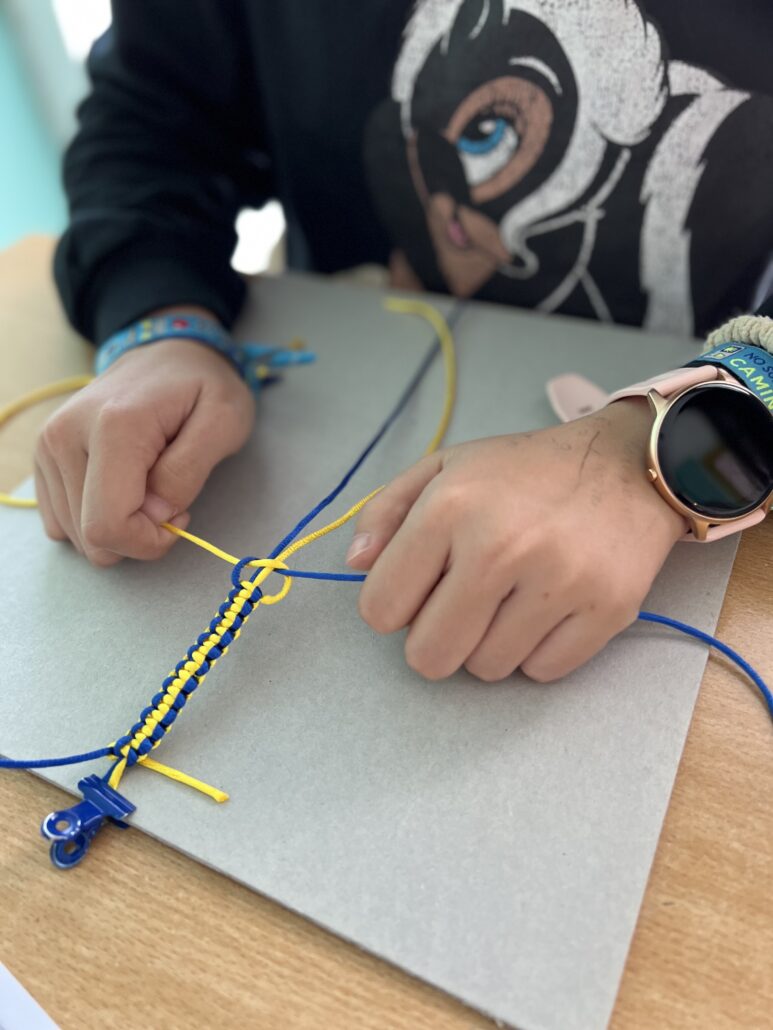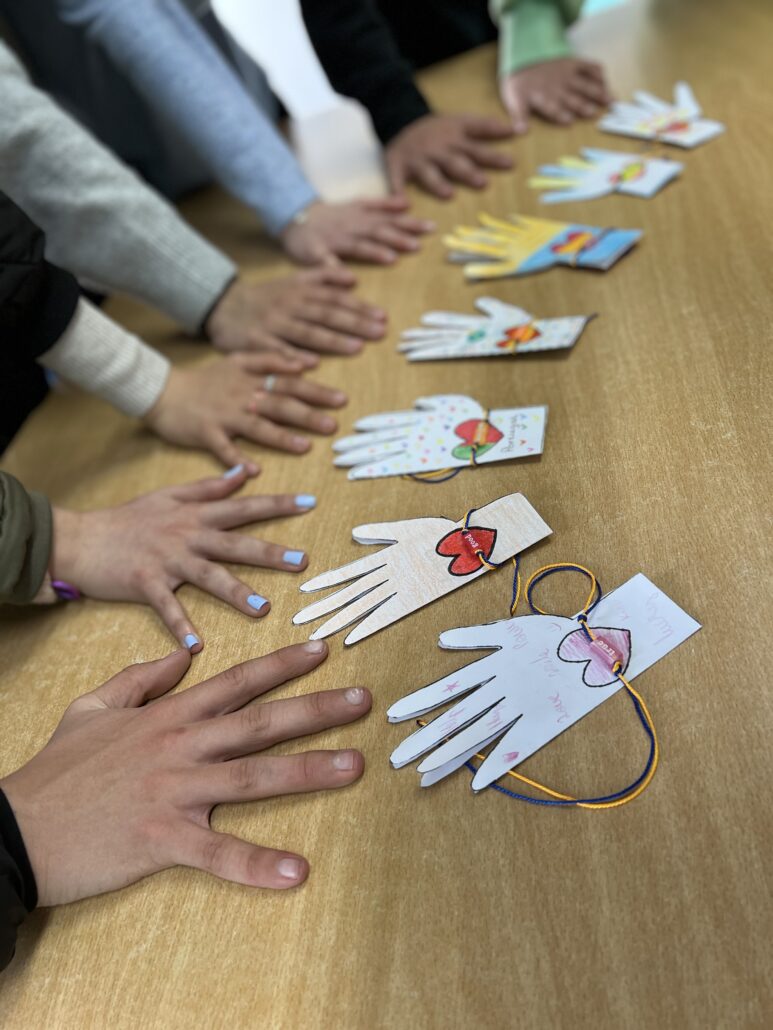 Two envelopes full of these messages were sent off to Primary School 25 in Vinnytsia. Julie, Anna and the rest of the teaching team at Yes Institute, along with their students who had made so many bracelets, waited excitedly to see the reaction.
So, you can imagine their disappointment when, in June, they were returned, undelivered.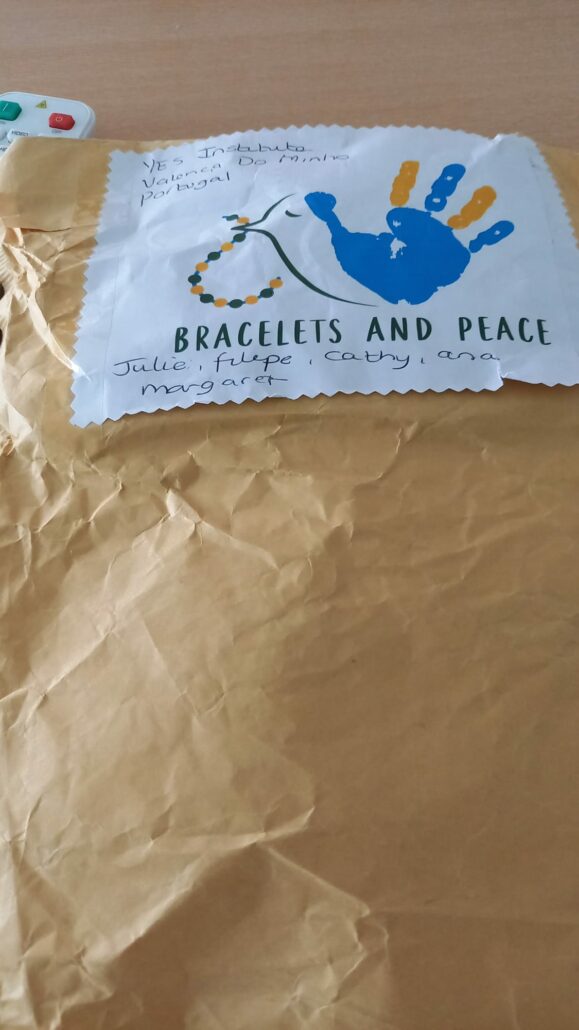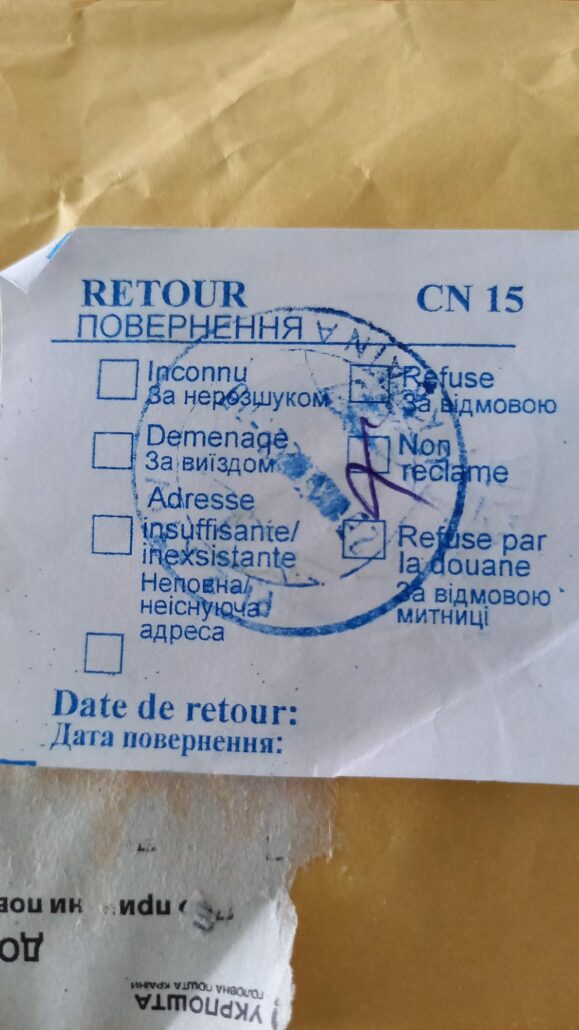 On September 17th, Anne Robinson was in Porto, at the Knightsbridge Conference. Julie was there and gave Anne the two envelopes.
On her return to Santander, Anne prepared the weekly parcel to send to Vinnytsia and put the envelopes inside.
On opening the parcel, Anna Duchenko could not believe her eyes. "They are amazing!!!" "What a surprise!" "How much love and care there is! I'm speechless!"
Anna arranged for some students to come to school. Many of them had not seen each other since February.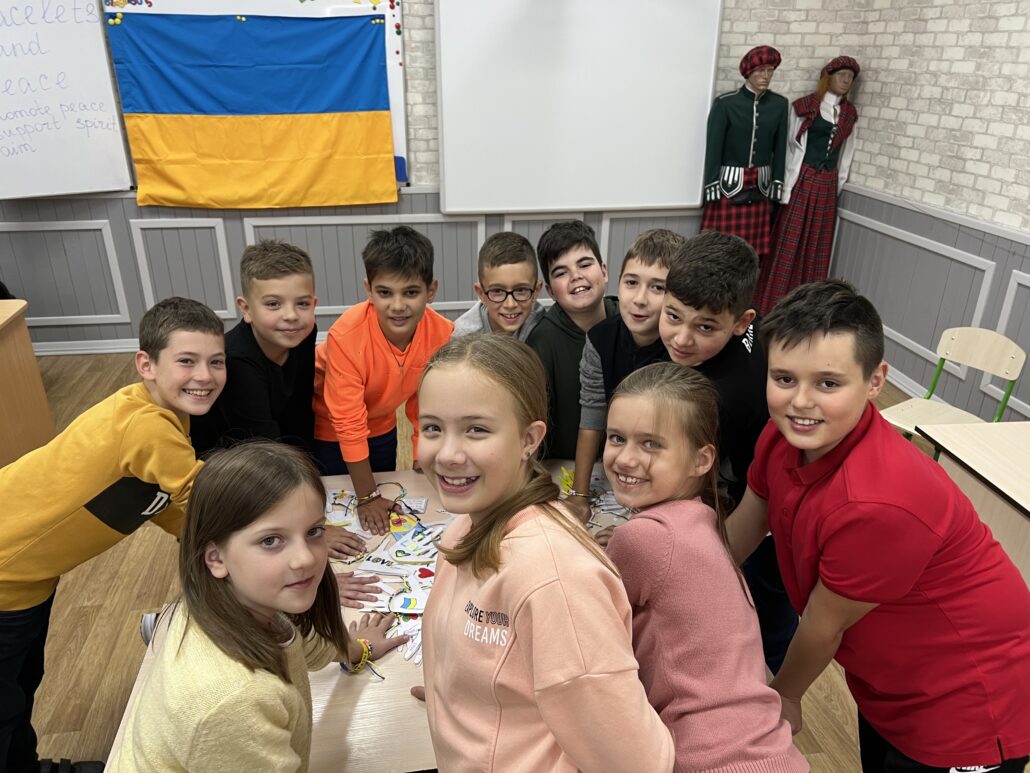 The students were overcome with surprise, as they had no idea what students in Portugal had been up to!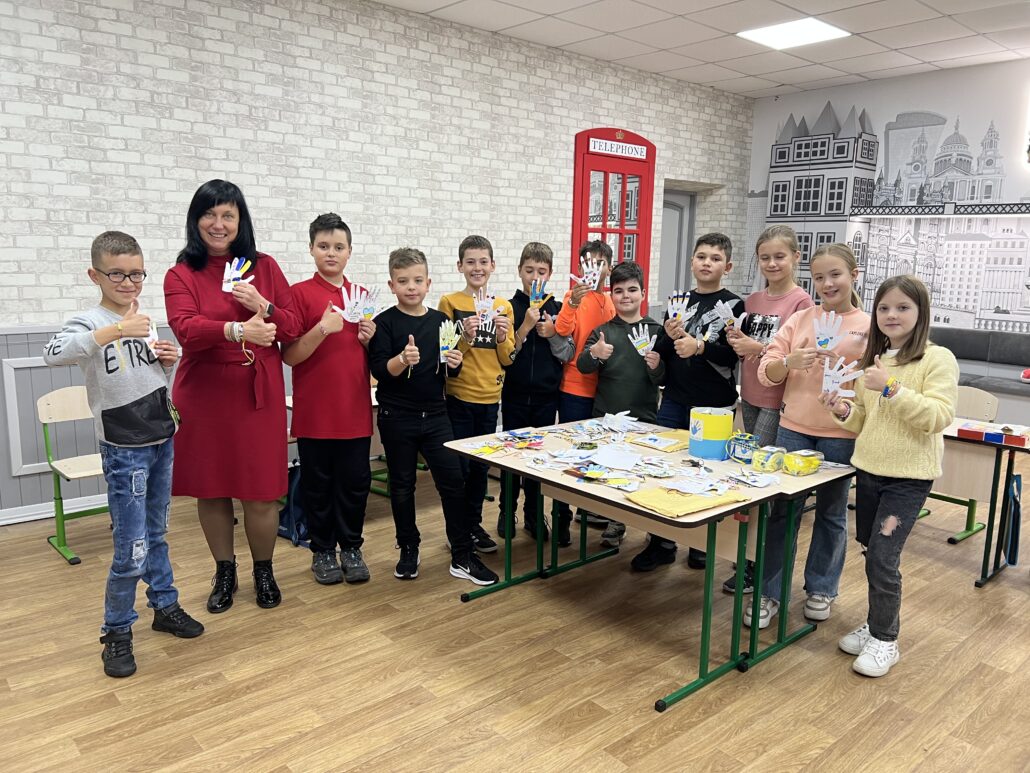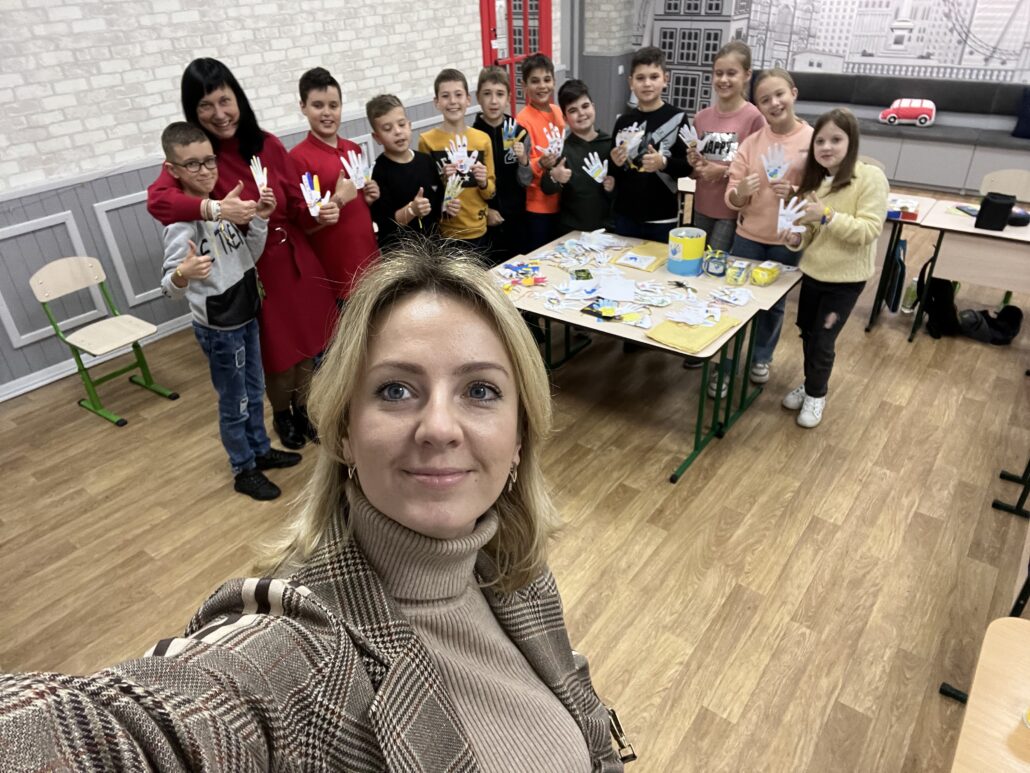 The students in Vinnytsia are now proudly wearing their Portuguese bracelets! (And Olena and Anna are too!)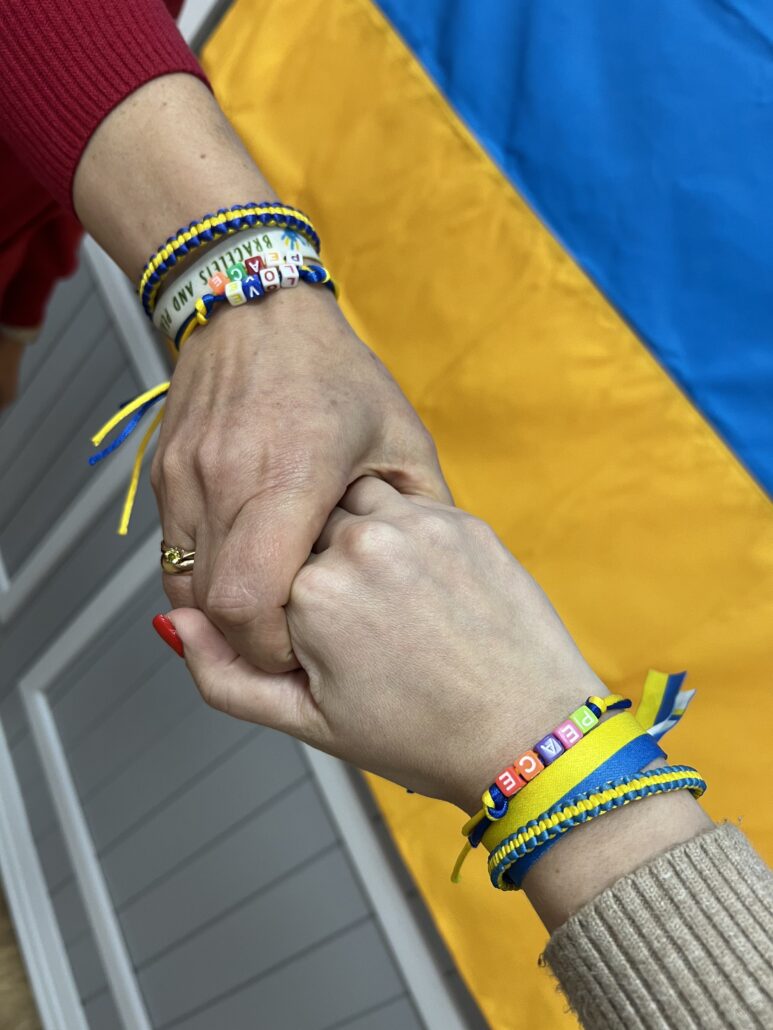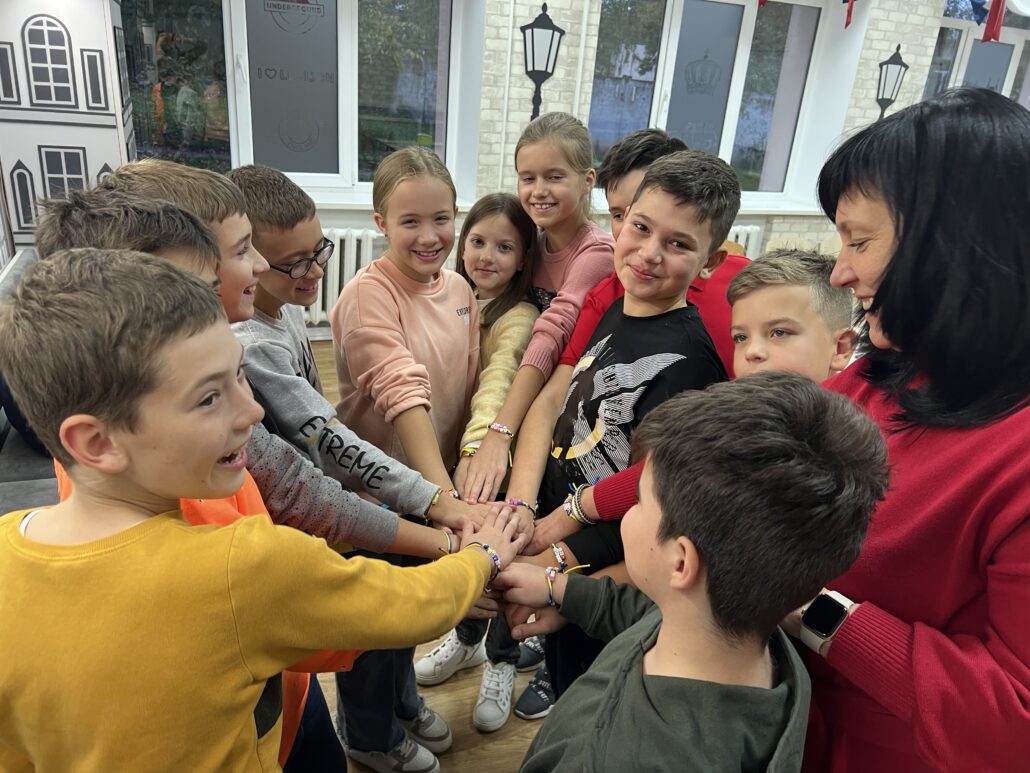 Over on our YouTube channel, you can watch the video of the students in Vinnytsia sending their message of thanks.
We've been waiting for these hands and bracelets to reach their destination for so long.
This makes us feel so so proud that we started this project.
And of course, this story hasn't ended yet …… Watch out for the next chapter!