Back when Bracelets and Peace first started, one of the first schools to get into action was Yes Institute, in Valenço de Minho, Portugal. The owner, Julie Dawes, and Ana Herchuk, a teacher at the school got their materials ready and started to make bracelets with their students.
So far, they have made several different designs of bracelets.
The Friendship Twine Bracelet: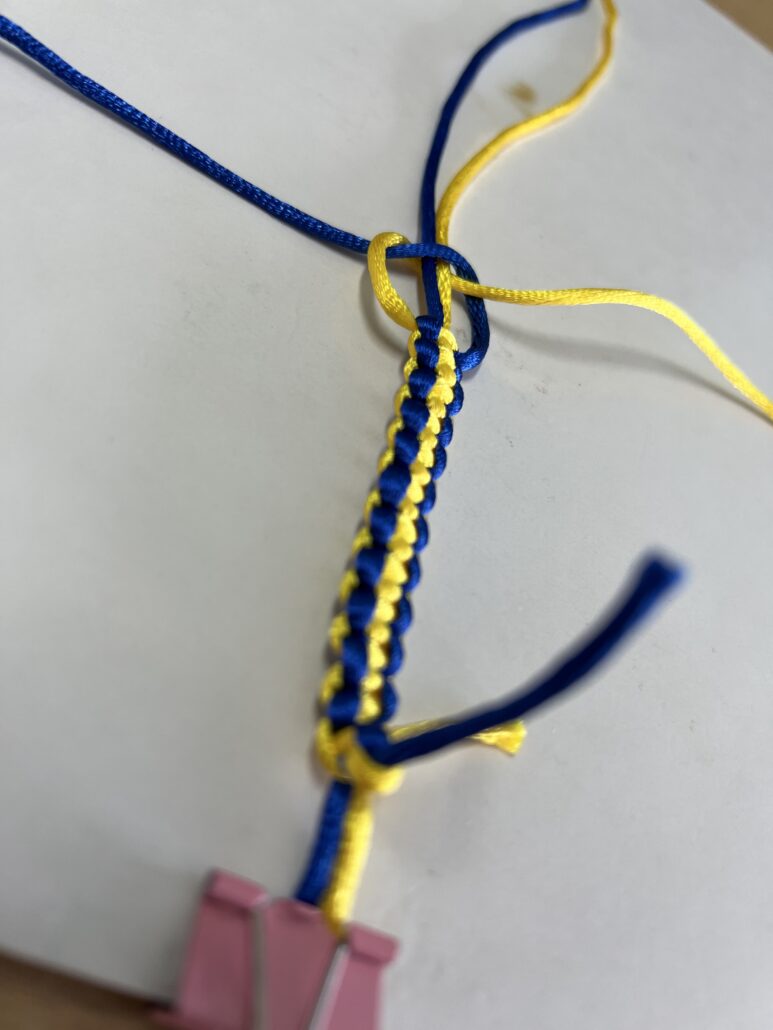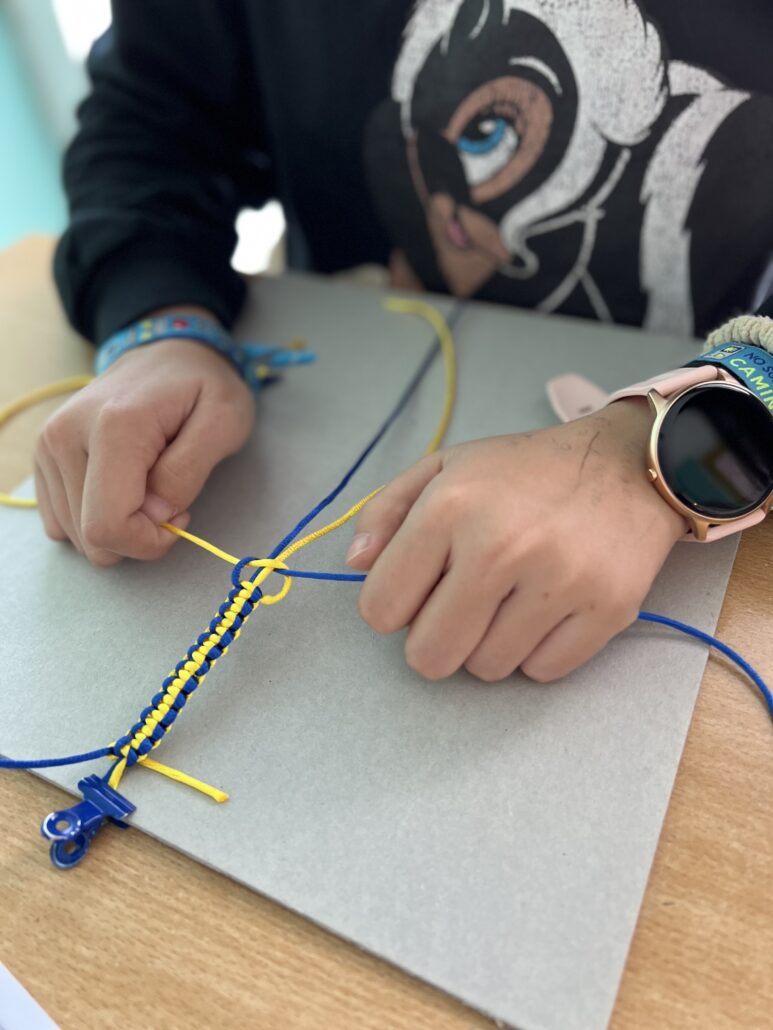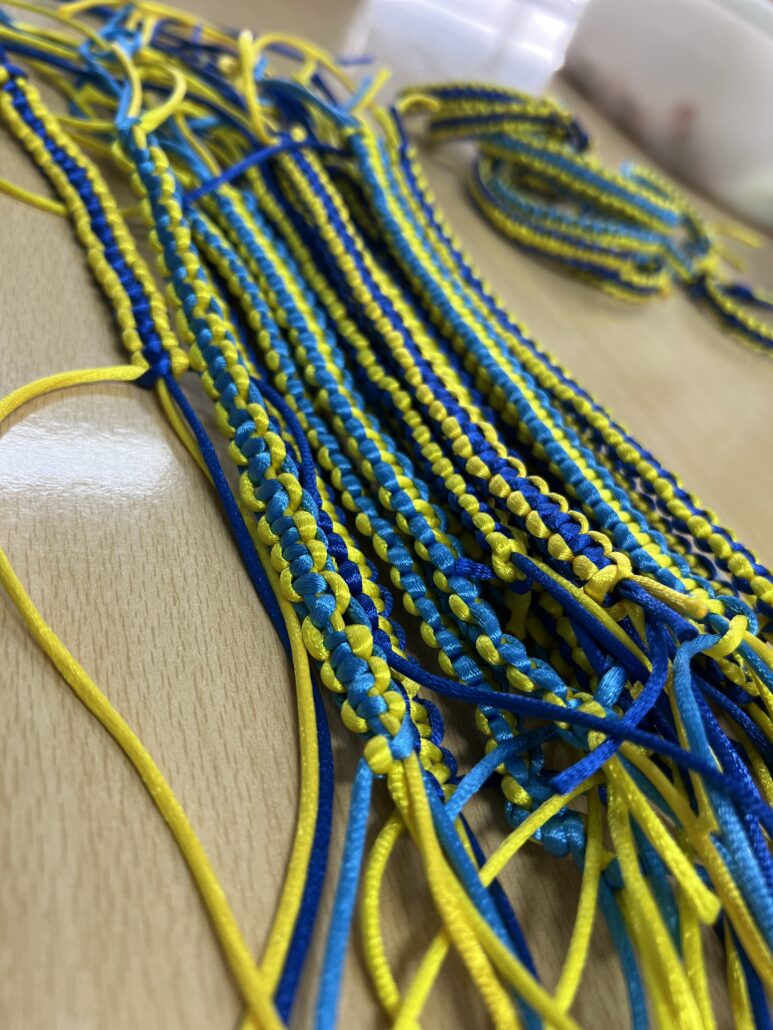 A special blue bracelet. Very soon, Yes Institute will be sharing instructions for making it!
And what about a 'bracelet hug'? Soon we'll be sharing bracelets with special messages heading to some people who might be in need of a special message!
Let's end with some words from Julie:
"After having seen Anne Robinson's post about Bracelets for Peace' on Facebook, and having a trainee teacher whose parents are Ukrainian, we wanted to help in any way we could. So, after chatting things through, we decided not only to make, but also sell some bracelets with the idea of providing school bags and materials for refugees in the north of Portugal, and enlisted the help of the local council. They are selling like wildfire!", Julie Dawes, Director of Yes Institute.
Thank you so much Julie, Ana, and all the students on board this project at Yes Institute!