Three times a week, Sunderland for Ukraine hold meet-ups at Hope Vineyard Church in Sunderland, UK.
Anna Duchenko and Anne Robinson were both over in the area for a few days, so it was great to have the chance to meet up with lots of the Ukrainian members of Sunderland for Ukraine and to make bracelets!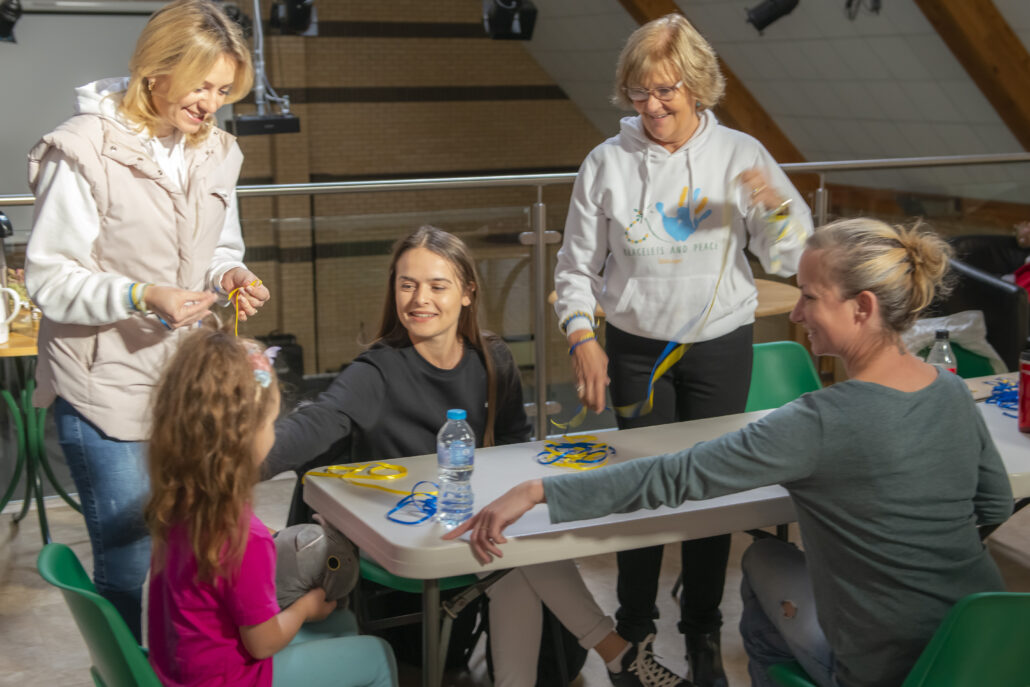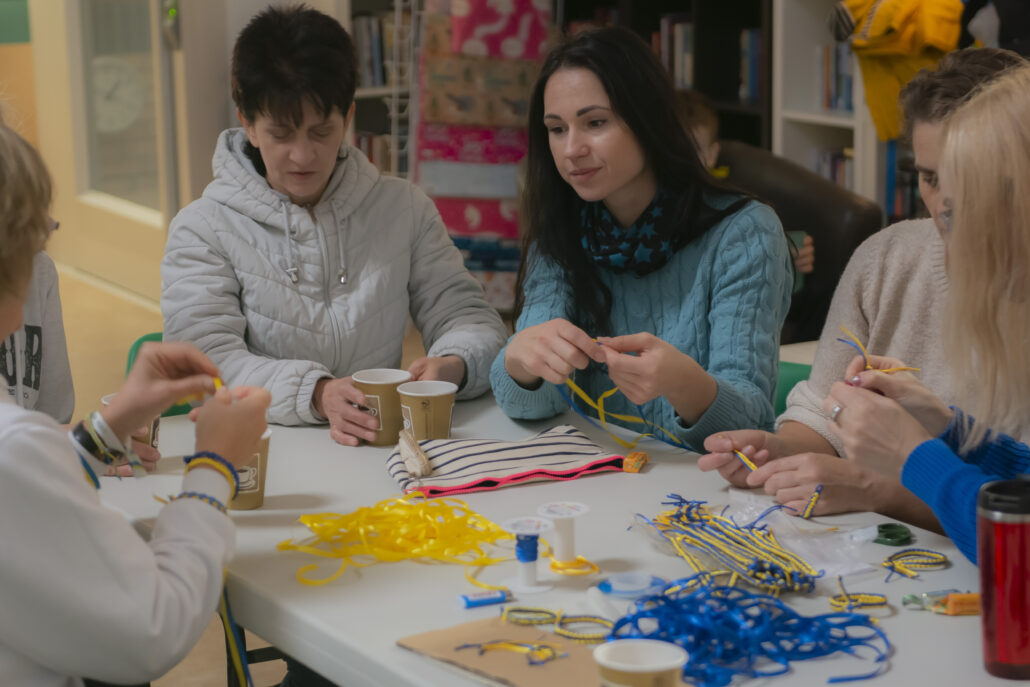 We made two of the kinds of bracelets that we have on our website – the Friendship Loop Bracelet and the Friendship Twine Bracelet.
And we also learned a new bracelet design! We'll be sharing the tutorial for that bracelet as soon as possible! Thanks to the amazingly creative Aleksandra Vorobeva for teaching us to make it! You can get a sneak preview if you zoom in on the board that Anna's holding in the photo!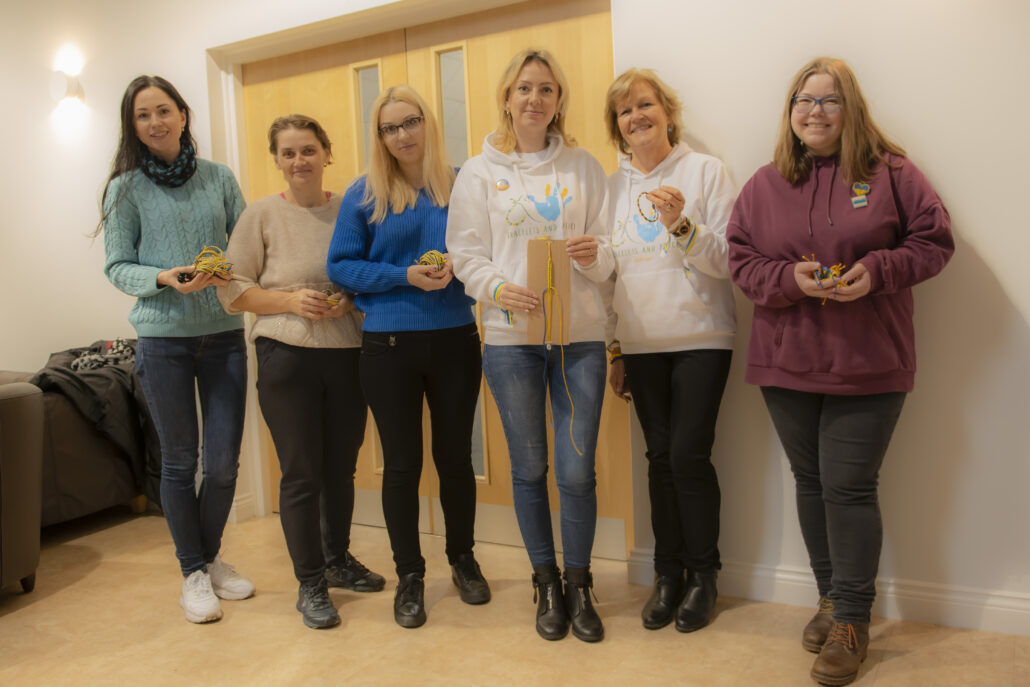 We really felt that one of the main reasons why we started Bracelets and Peace was definitely fulfilled at this session! We laughed, shared memories and experiences and definitely connected!
Thank you Katarzina for starting Sunderland for Ukraine. What you are achieving is amazing and you're making such a difference to so many people's lives. So lucky to have met you and Bracelets and Peach is so honoured to work with you.