Shopping locally and supporting independent businesses is something that Anne likes to do. Sofia and Javi run a shoe repair and key-cutting business in Maliaño, Cantabria, in the north of Spain. They are a lovely couple.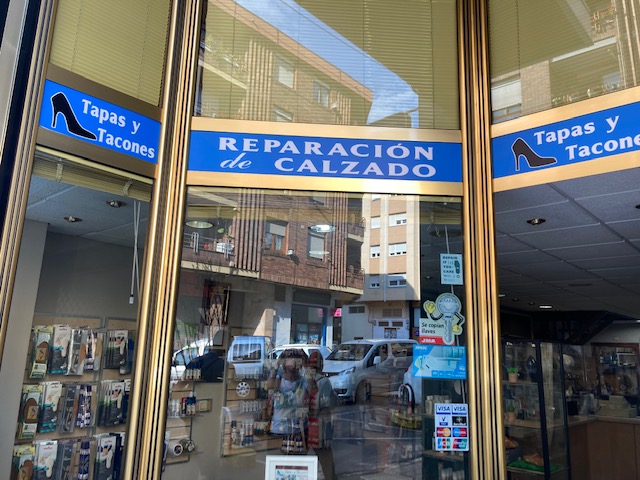 Recently, Anne went into the shop to buy some waterproofing spray to send together with some boots for a young volunteer who needs them. Sofia and Javi wanted to help and Anne told them about Bracelets and Peace. Sofia immediately suggested that Anne should take some bracelets to them and that they would sell the bracelets to help buy essentials.
So, Anne set to work, making bracelets and preparing a selection to take down to Tapas y Tacones.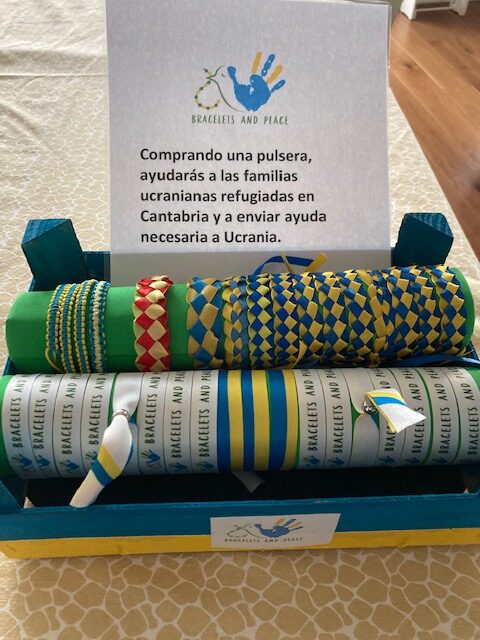 As you can see, Anne made some Friendship Twine Bracelets (watch the video on YouTube for the instructions how to make these) and some Ribbon Loop Bracelets to sell, as well as the official Bracelets and Peace bracelets.
Javi and Sofia loved the bracelets and have promised to do their best to sell as many as possible! Thank you so much from everyone here at Bracelets and Peace!