Today, Bracelets and Peace visited Colegio Verdemar, a school on the outskirts of Santander, Spain.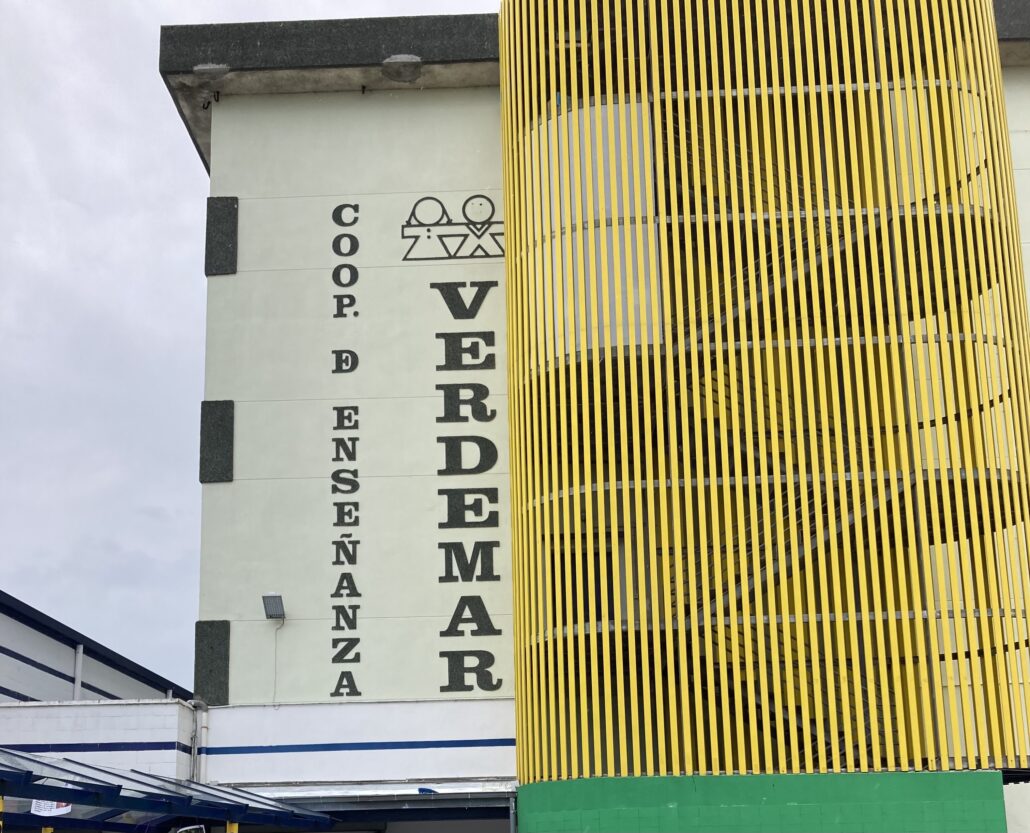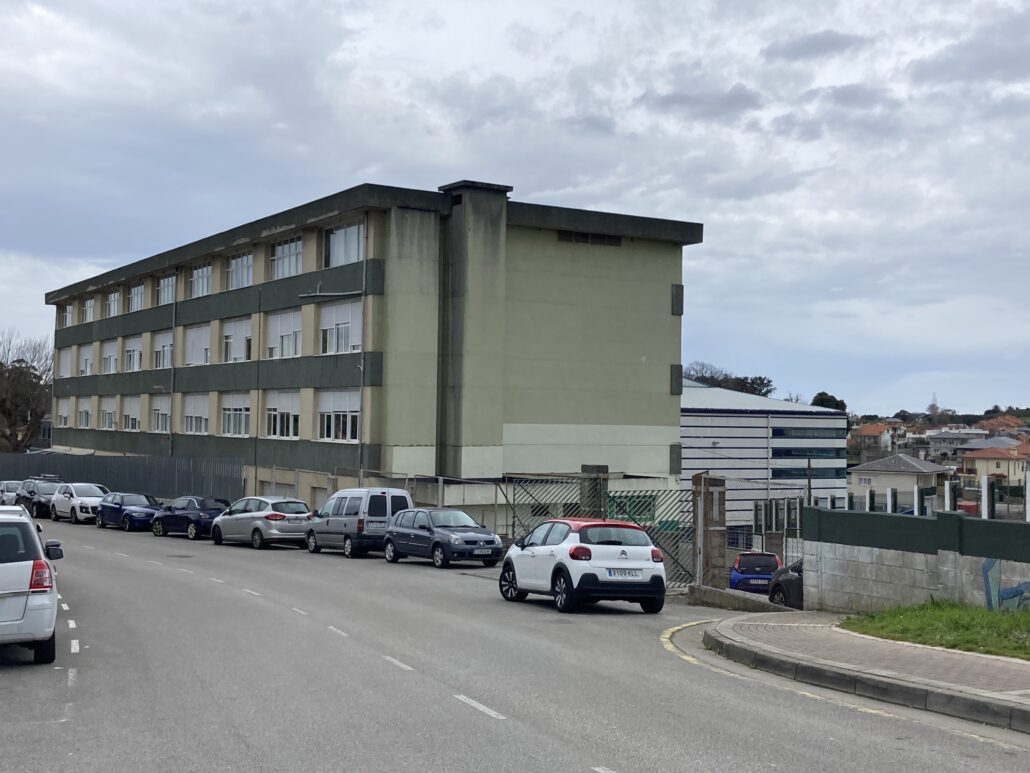 We had arranged to go and talk to two groups of 2ºESO. Around 55 students in total.
Anne told the students the story of Bracelets and Peace. How it started as a project to share knowledge and creativity and developed into something much bigger and how we are helping students return to face to face lessons in Vinnytsia.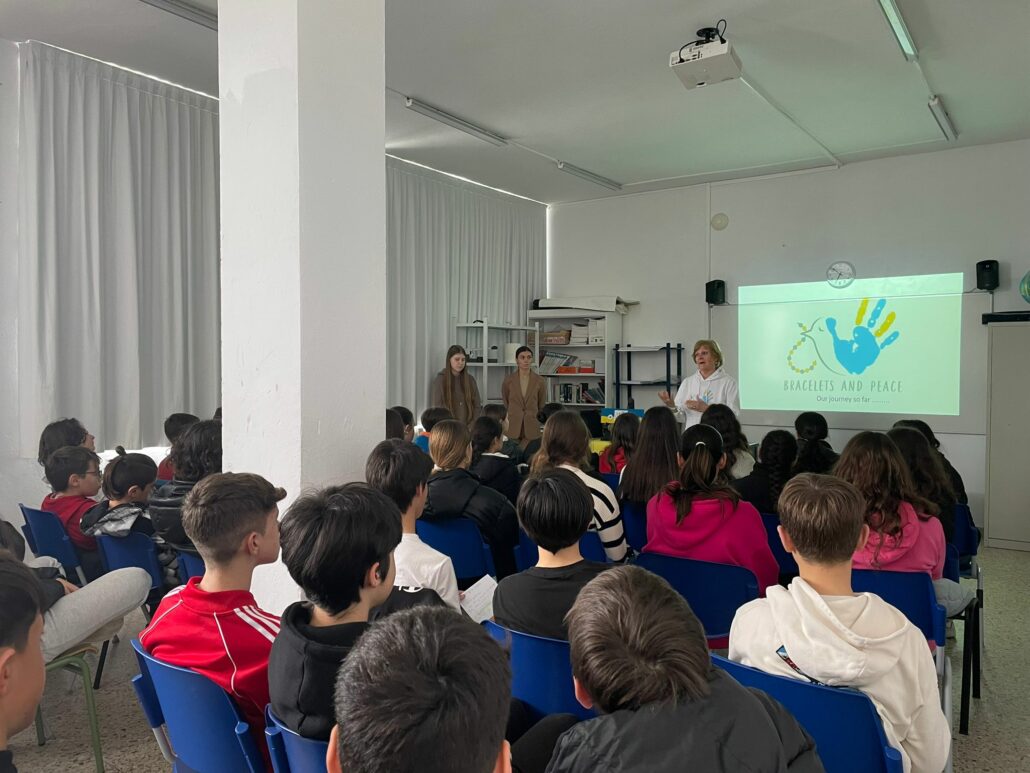 Daria and Natalia told the students about themselves, where they come from in Ukraine. Natalia also shared the amazing work that her mum is doing in Ukraine to help orphans there.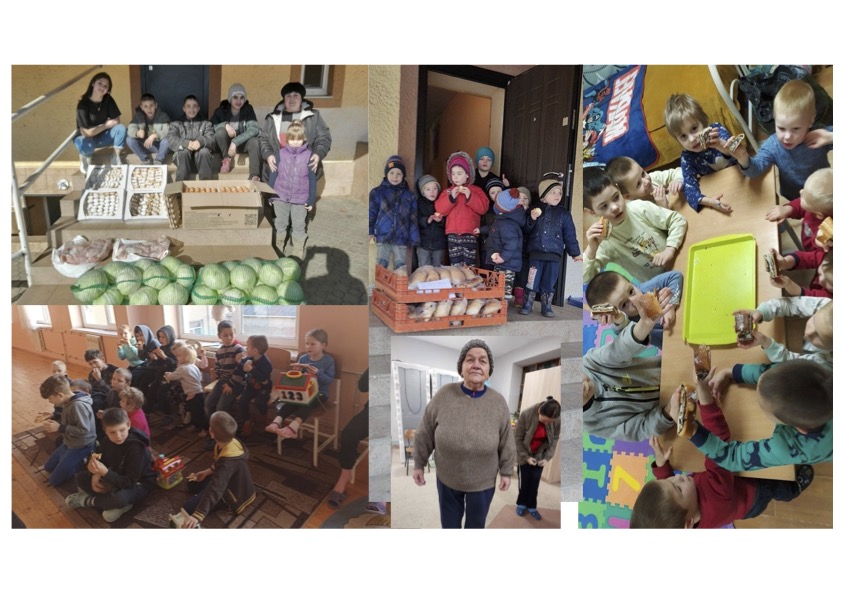 The students asked us questions about our experiences, especially about how Daria and Natalia found having to adapt to a new country and customs.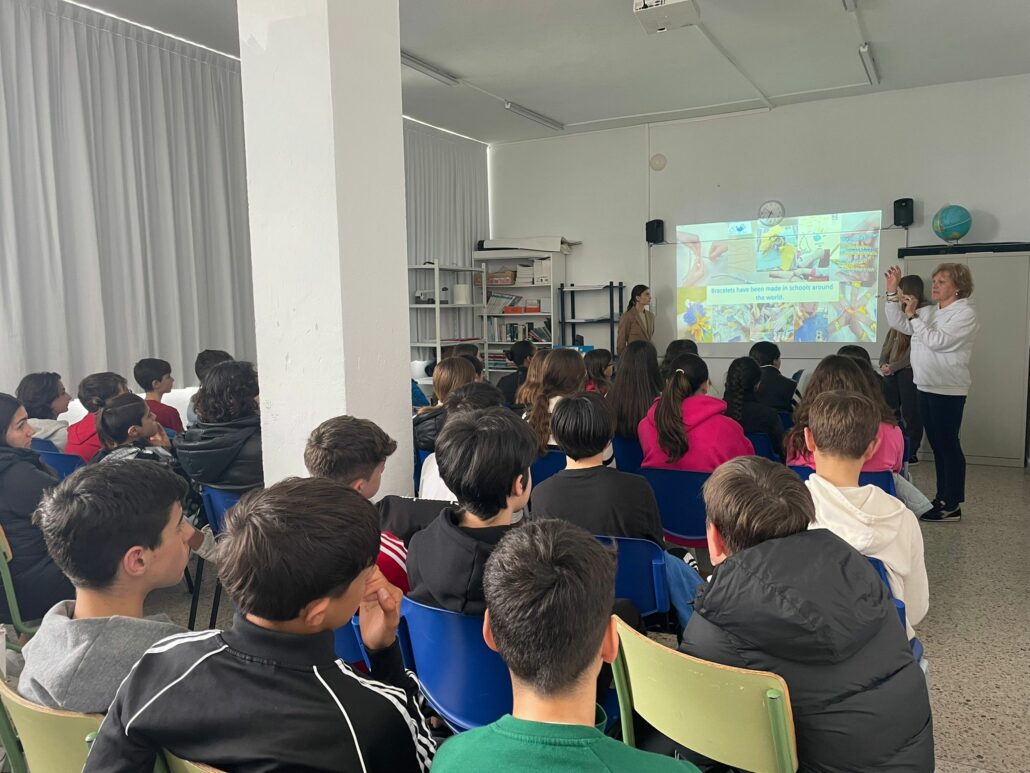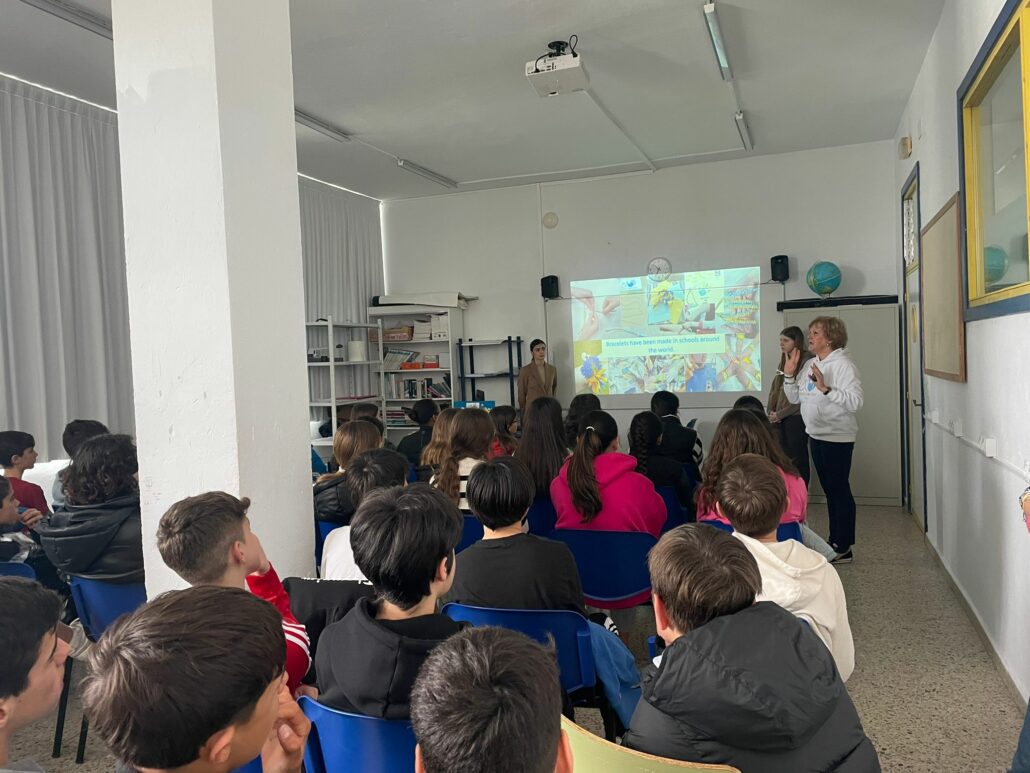 Verdemar places big importance on helping the community and good causes. When you walk into the school, there are some amazing things on display. Like the 'peace' wall below, for example.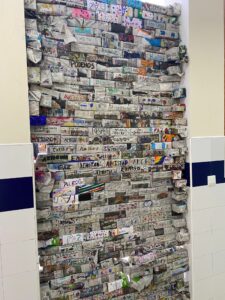 The students shared their projects where they are making things to sell and raise money to help cancer patients, the environment and other very worthy causes. We hope that very soon, we will have some of their stories here on the Bracelets and Peace website.
Oh – and watch this space because we should be adding some of Verdemar's bracelet tutorials very soon!
PS: Thank you for our lovely bracelets. It was a wonderful gesture to give us each a bracelet that you'd made!