From August 13th till September 4th, Bracelets and Peace will be helping at the Ukraine stand at the Feria de Naciones, Santander. The fair takes place every year, although it hasn't for the past two years because of the pandemia.
Anne Robinson took a whole range of things down to the stand on the first day. She really enjoyed chatting to Oksana and Olga and getting to know them – two more friends to connect with!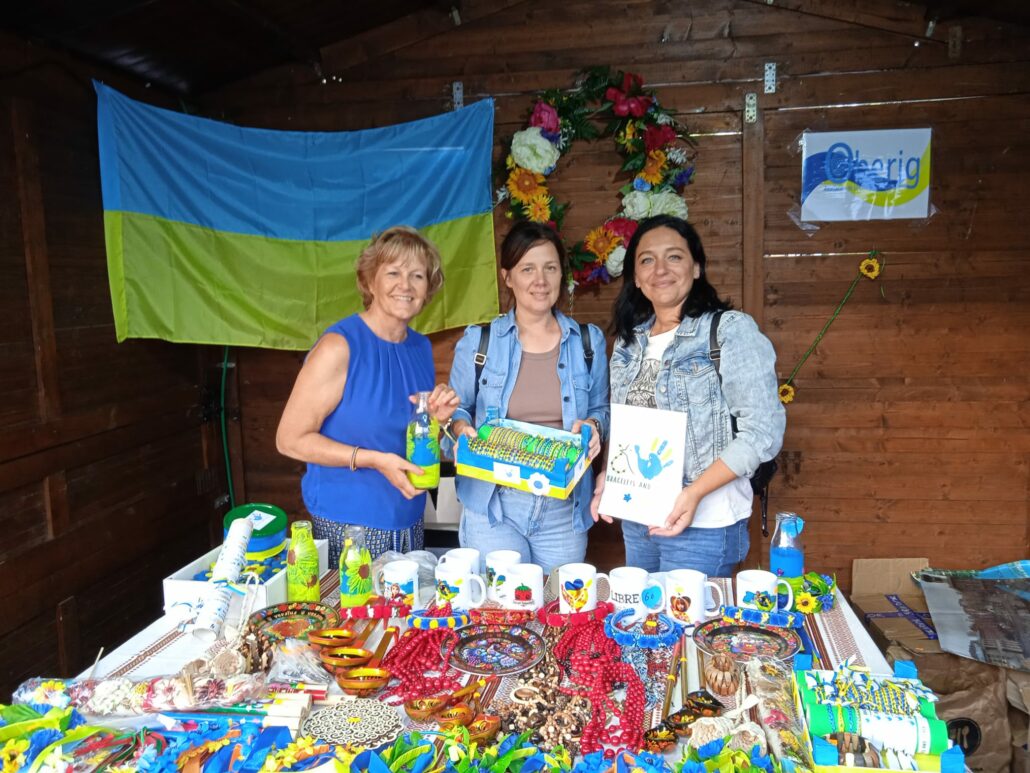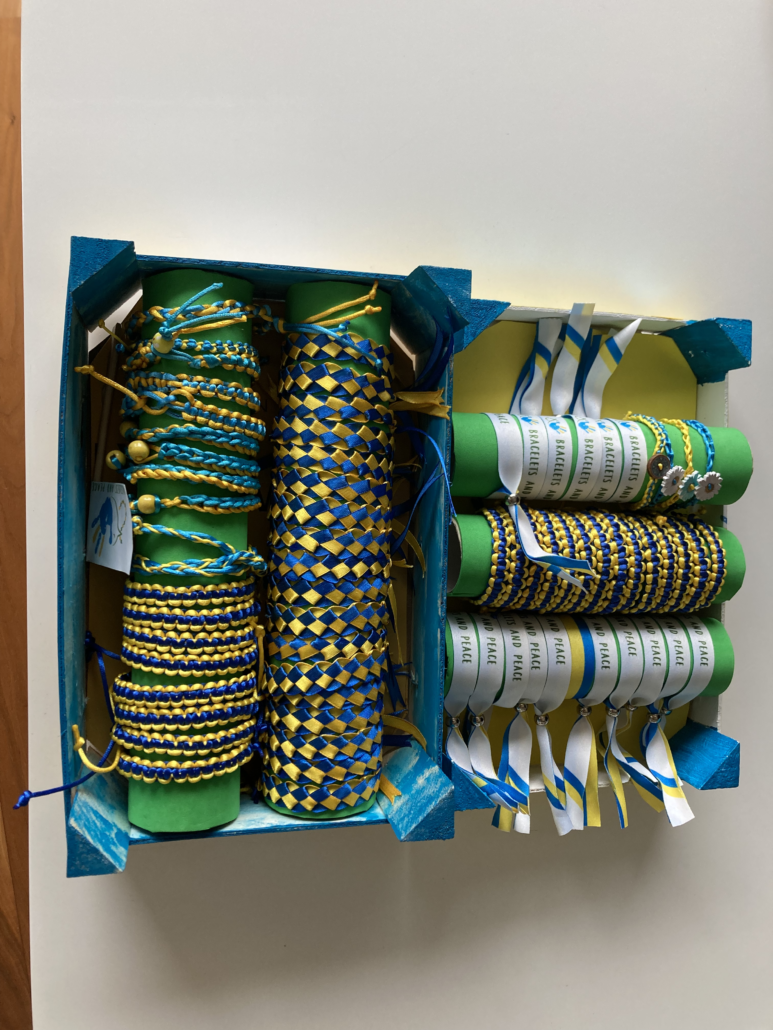 Painted sunflower bottles. (You can read about the bottles here.)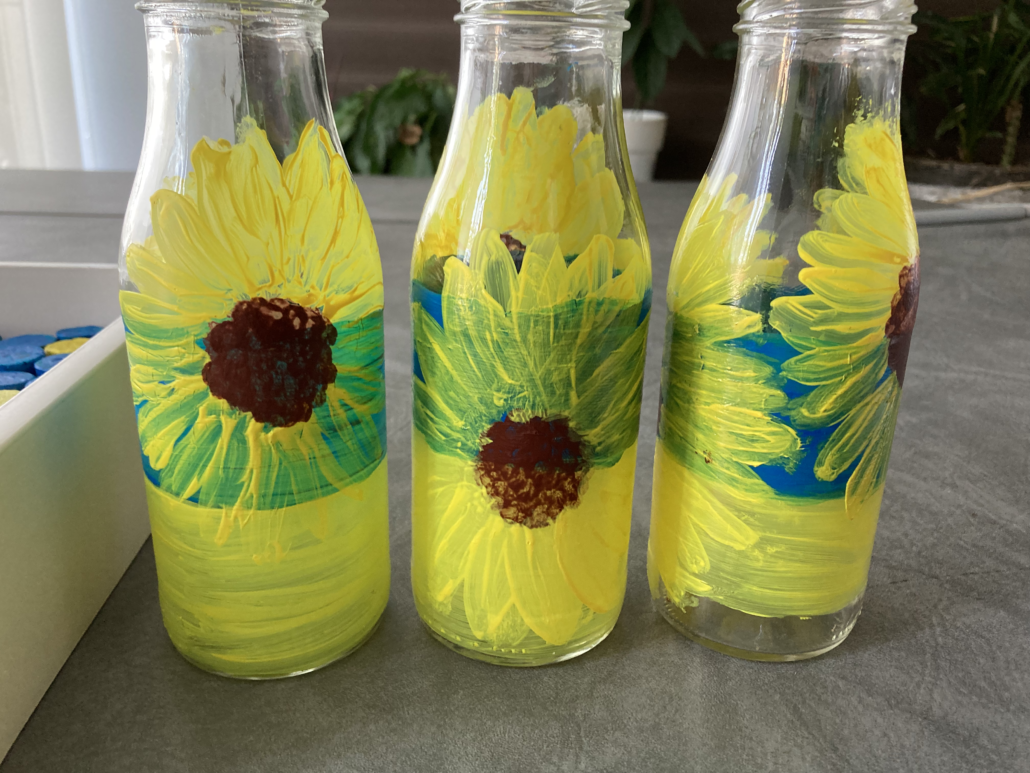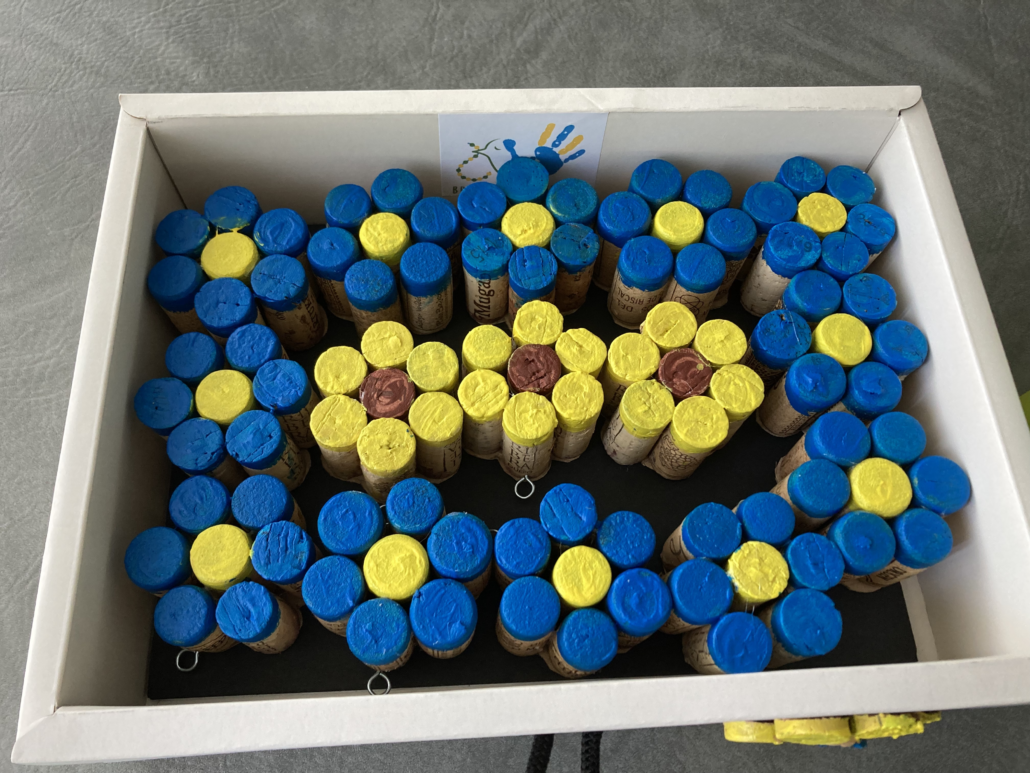 And some lapel ribbons. We don't have a tutorial about how to make these, but all you need are some pieces of ribbon in the colours you want, and a pin. If you put a few stitches in the ribbons, it helps hold them in place.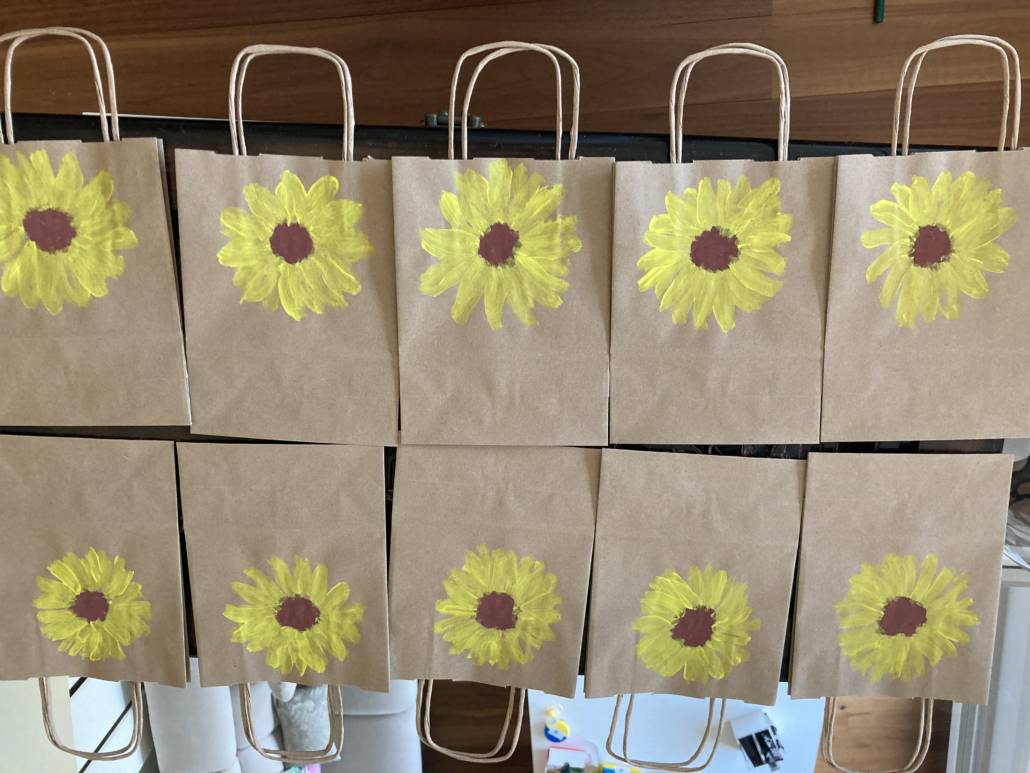 There are dozens of stalls to check out at the Feria de Naciones, and a whole range of activities taking place every day, so, hopefully, lots of people will have a little souvenir from Bracelets and Peace on their wrists or in their homes!