Yesterday and today in Lingo Academy, in Bezana, Puente San Miguel and Renedo, students have been busy making bracelets and brooches to support Ukraine.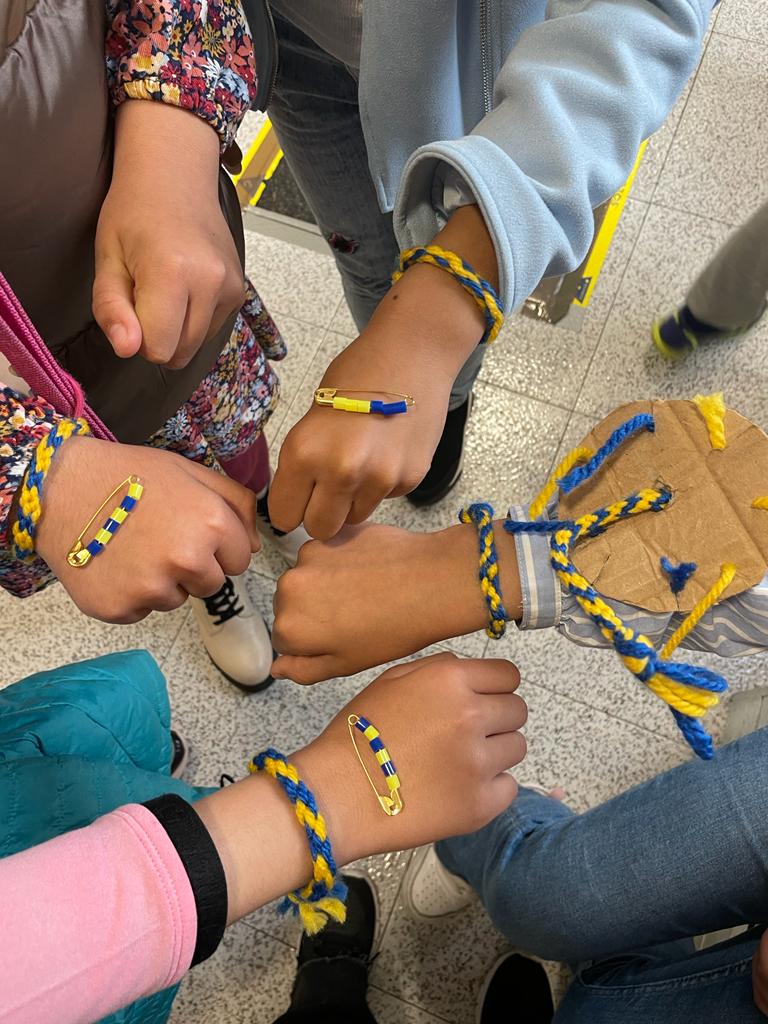 Some of the friendship bracelets were made using a cardboard loom, which forms a lovely plait as the strands of wool are crossed over.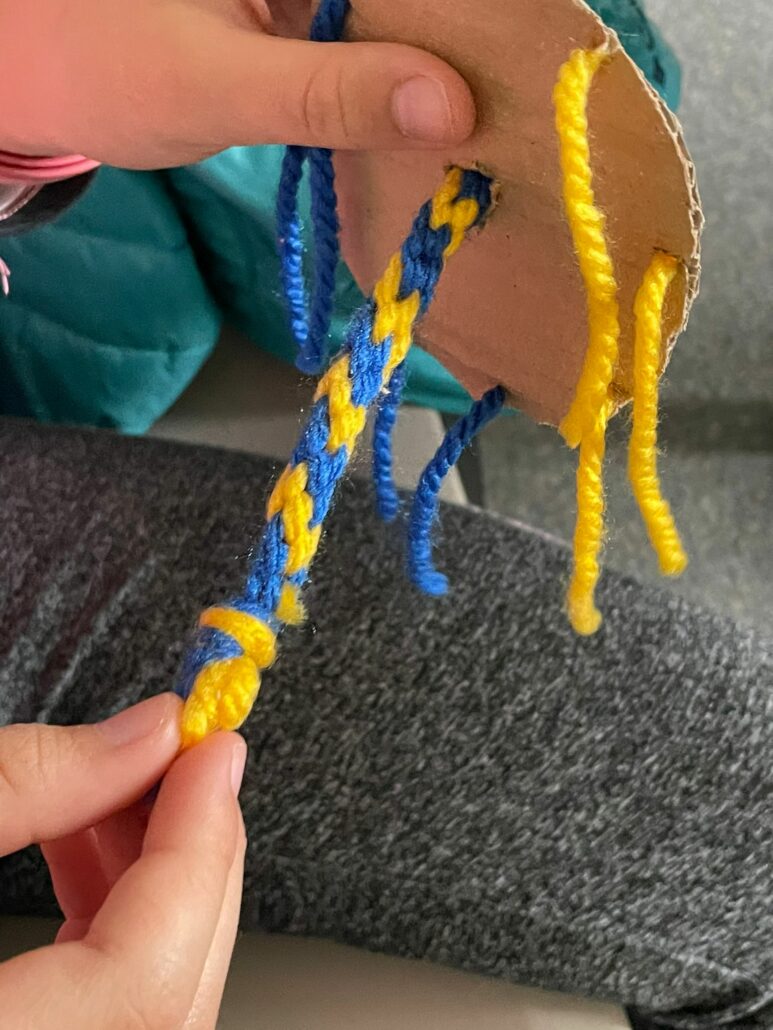 And others were made by threading beads, as were the brooches too.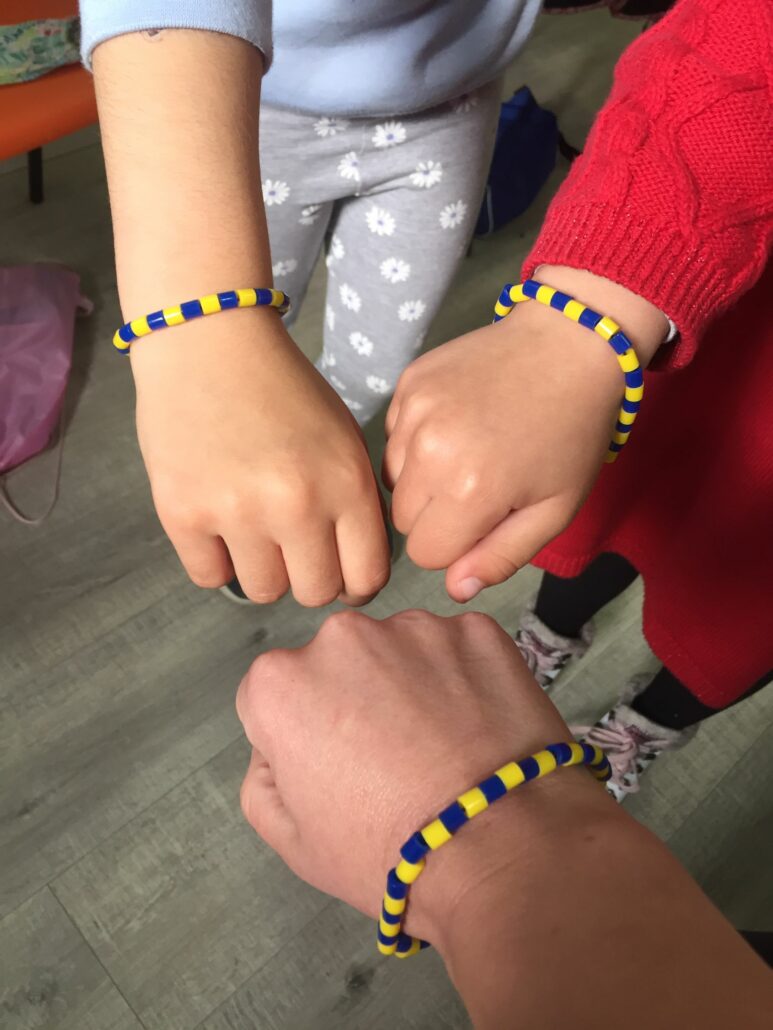 Thanks you all the students and teachers from Lingo Academies for sharing their bracelet moments with us!