While across in the UK, Anne spoke to Houghton Rugby Club and asked them if they would sell bracelets for Bracelets and Peace there. Houghton Rugby Club have held several events to welcome Ukrainian refugees in the area and the people who run the Club are always very warm and friendly.
Their reaction was also very warm and friendly. A box of bracelets is on the bar there and they have already raised twenty-eight pounds for us!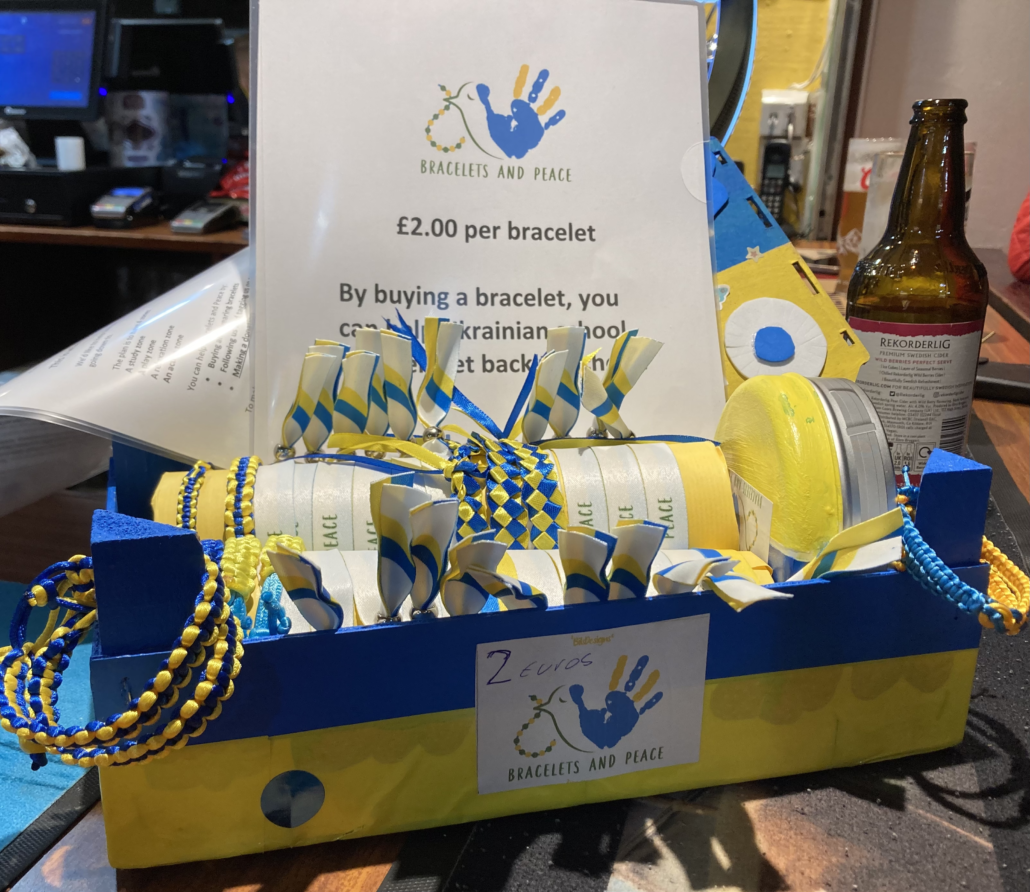 After we posted about these bracelets on Facebook, Helene Kell messaged to say that she'd like to help us too. So, Anna and Anne headed to Rio Verde Beauty Salon with a box of bracelets.
We were absolutely bowled over by the stories Helene had to tell about how she's helped so many people in so many ways. When you walk into the salon, there's a box of baby pyjamas they are collecting for local babies.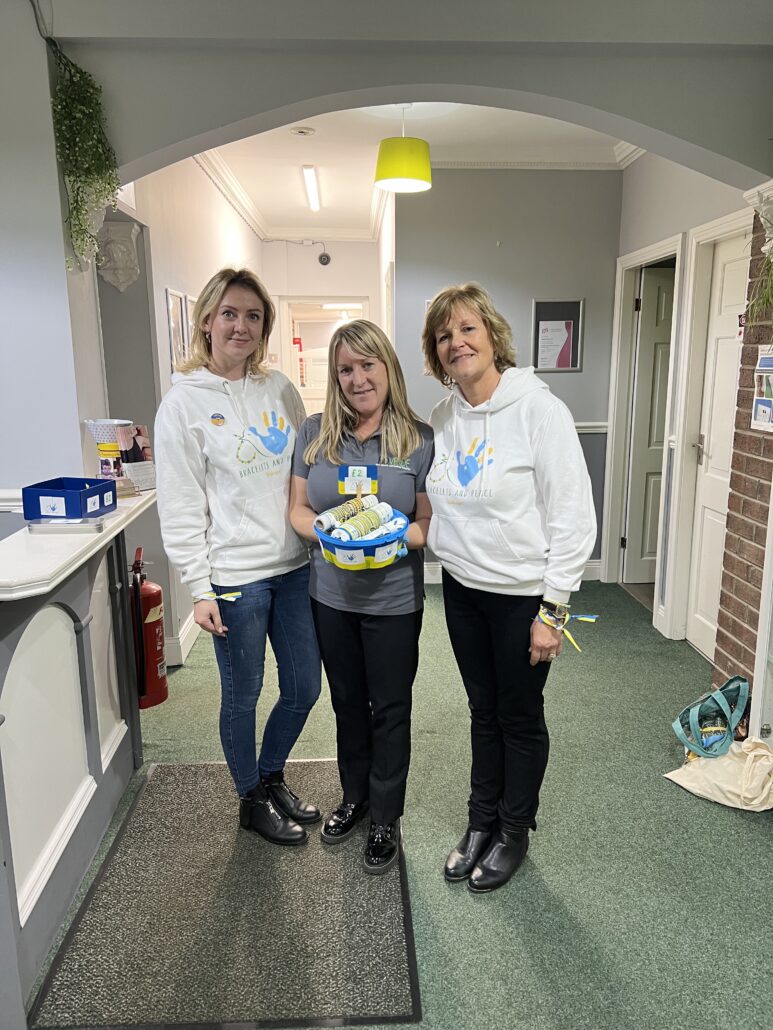 And we listened in awe when she told us how she and her partner packed their vehicles full of stuff and drove to the Polish-Ukrainian border to deliver essentials. Then picked up eleven refugees and offered them her house to live in.
There are truly some remarkable people in this world, and locally too!
Thank you from the bottom of our hearts Helene and Houghton Rugby Club. Together we can get that basement done and help other schools too.