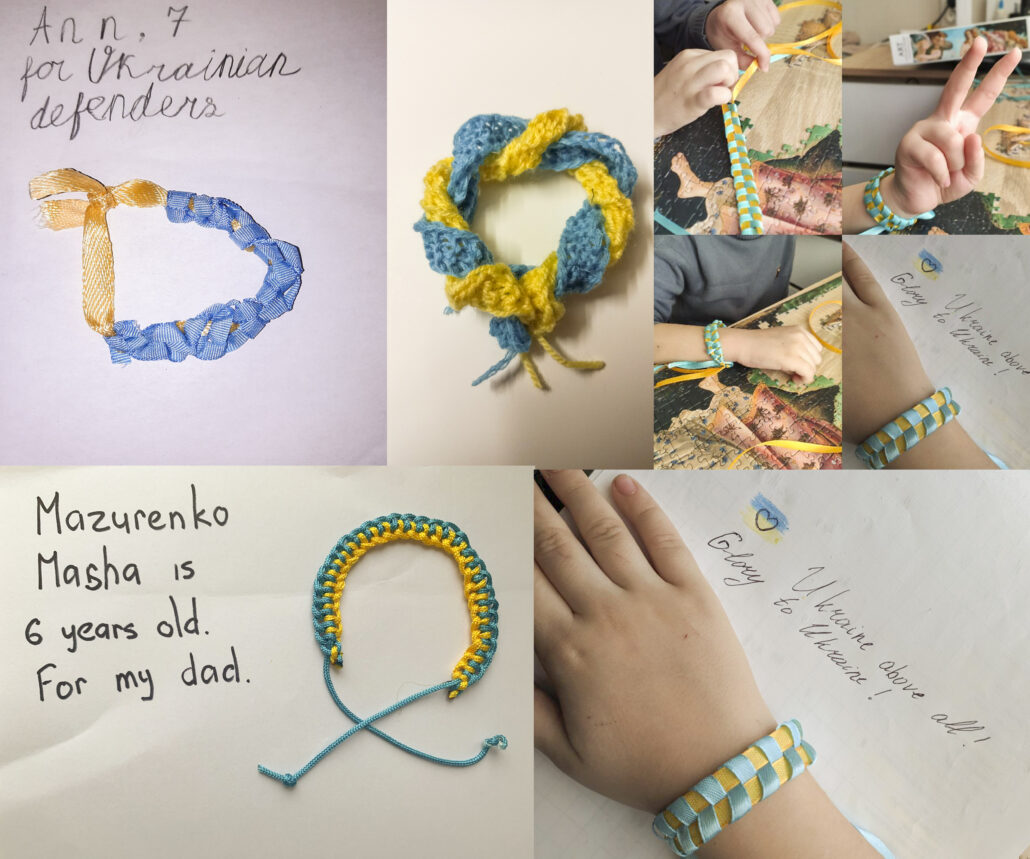 This is the second collection of bracelets from the Vinnytsia school. This time, the bracelets were made by students from class 1F.
Nazar Dzhyzhula's bracelet is made with a design where the blue ribbon wraps round the yellow ribbon. I imagine you need two ribbons of each colour for that bracelet.
I'd guess that Mariia Mazurenko's bracelet was crocheted. I bet her dad loves it!
Vova Byelik's bracelet is made from wool. I'd say it was knitted separately and then wound together.
Anna Zahorodniuk has provided us with our next video tutorial! She tied her blue ribbon around her yellow ribbon. The Tied Ribbon Friendship Bracelet. Head over here and discover how she made it (and make yours!)