Yesterday morning, I prepared a box of 15 ribbons of each colour, cut to 1 metre. I asked a friend to type "A little gift for you" in Ukrainian, printed out a label, and popped into an old school where five Ukrainian families are staying.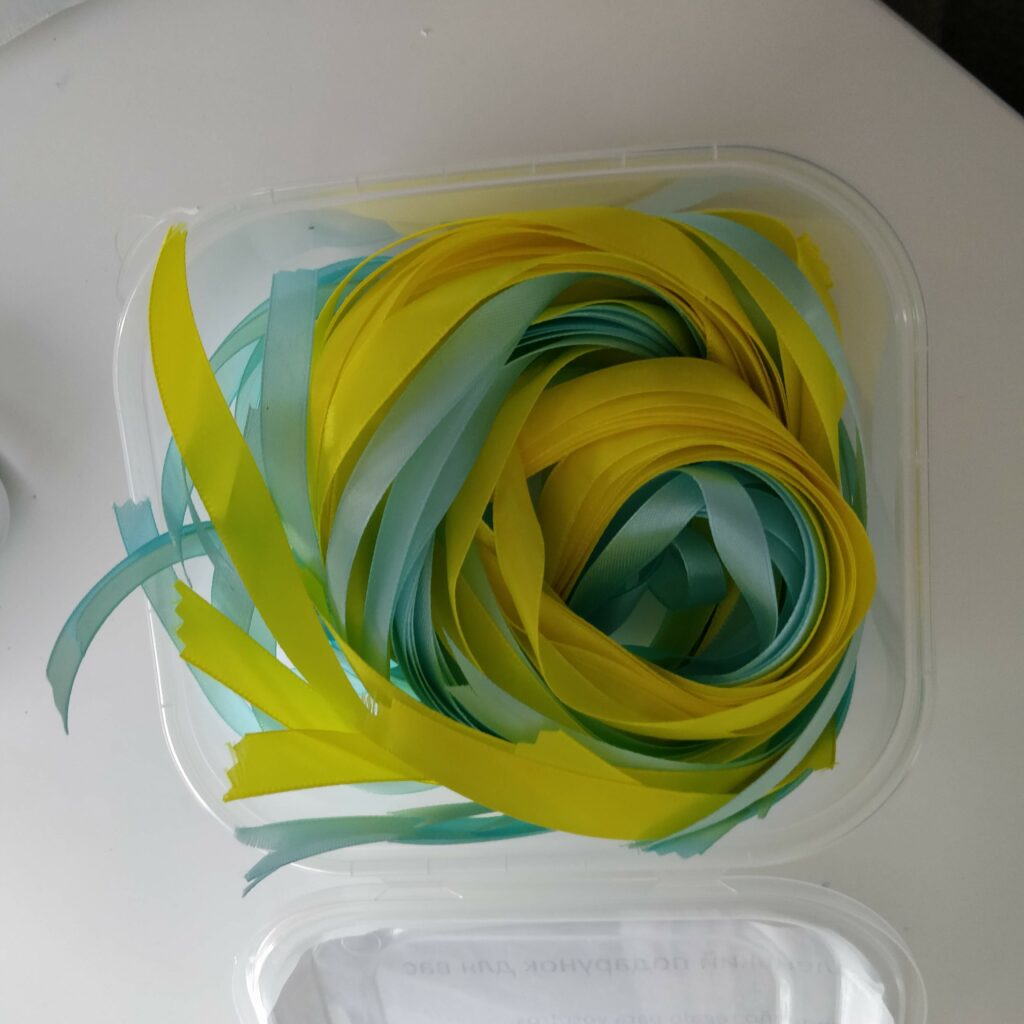 I parked my car, and approached a lady with a young boy who were sitting outside on a bench. She gestured towards the school door, and firstly, out came two mothers, then another. They spoke a little English, so I was able to explain that I had come to bring some ribbons for them and say hello.
They insisted on inviting me in for a coffee and we spent a pleasant half an hour, telling each other a little bit about ourselves.
Today, Mayia sent me these photos of their amazing creations with the ribbons! So many positive feelings spring to mind seeing them.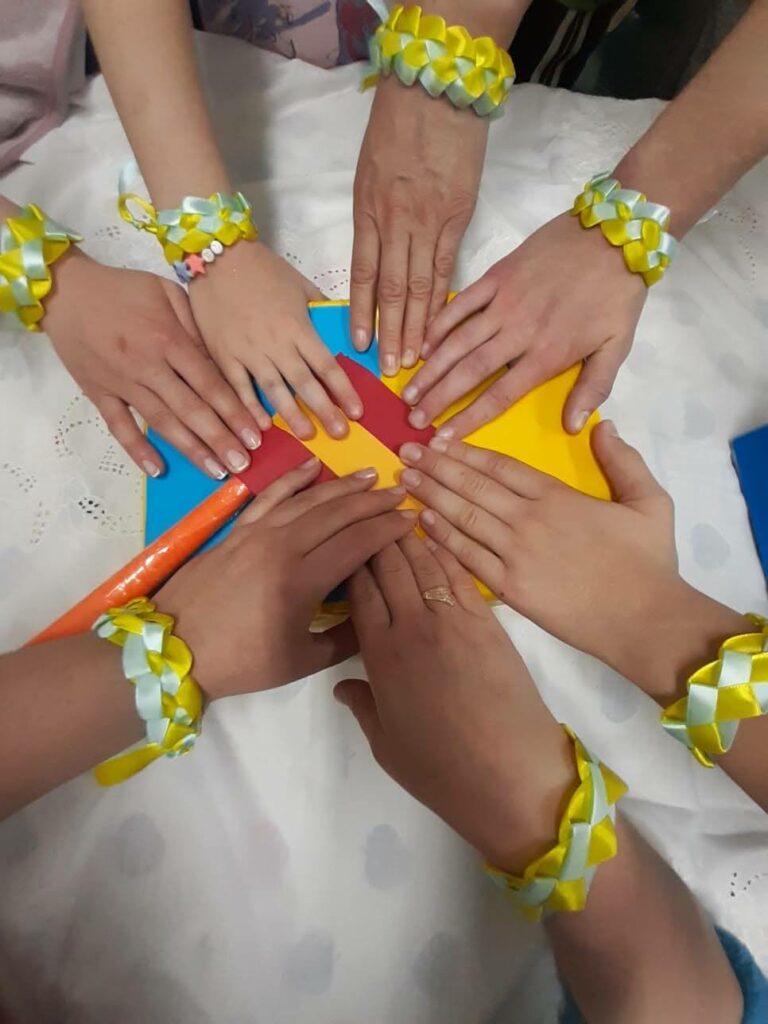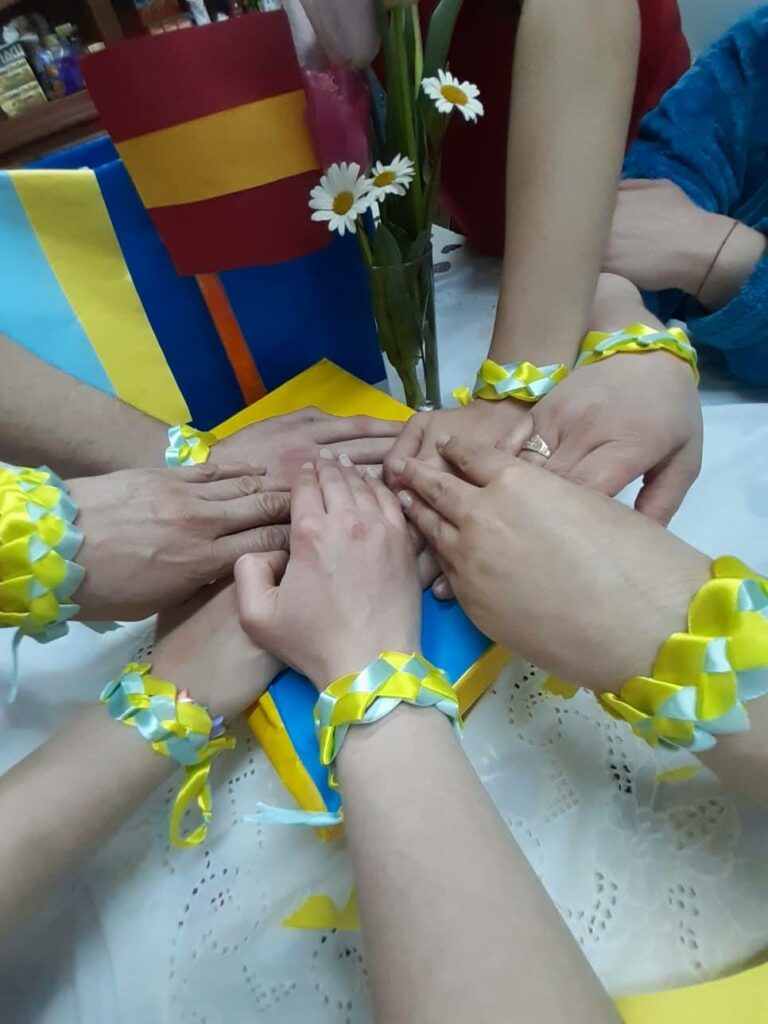 And just look at Victoria's head decorations!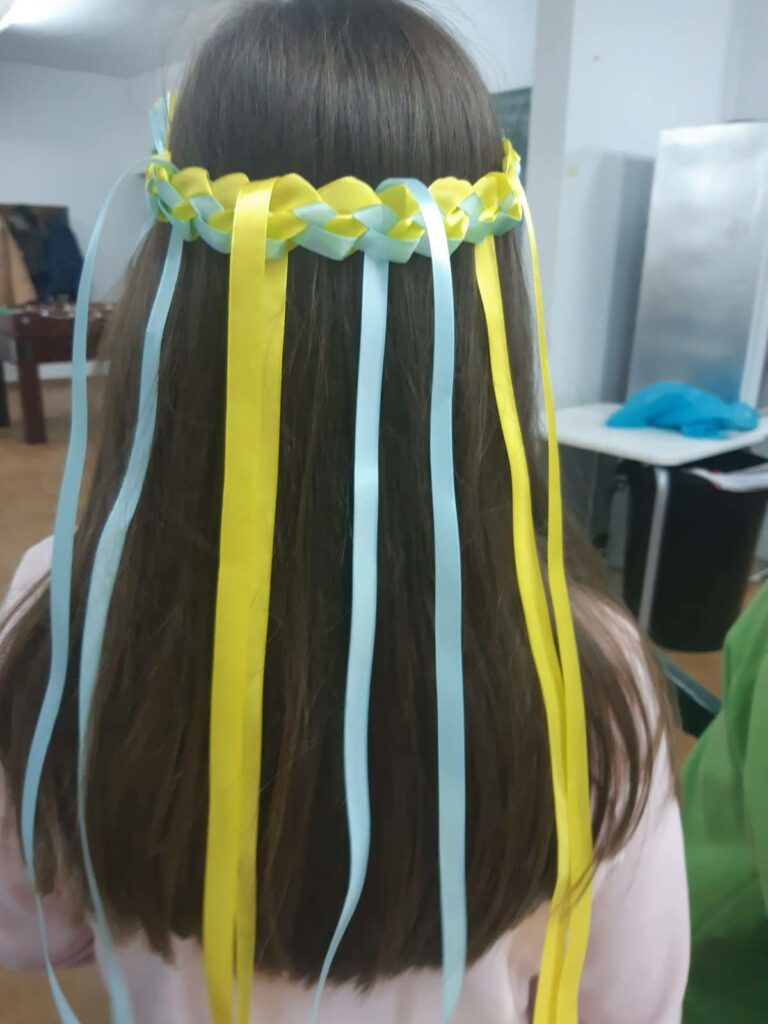 So, another idea for a Bracelets and peace moment! It only takes a few ribbons, and a smile on your face!