We count Mirian and her wonderful team at Farmacia Parayas as our inspiration because at the first mention of helping with Bracelets and Peace, they reacted so positively and jumped on board. Any doubts about whether this was achievable were cast aside! They'd helped to send essential items like space blankets, nappies and other things to the Polish-Ukrainian border. Here's a photo of the second trip to drop off items at the collection point.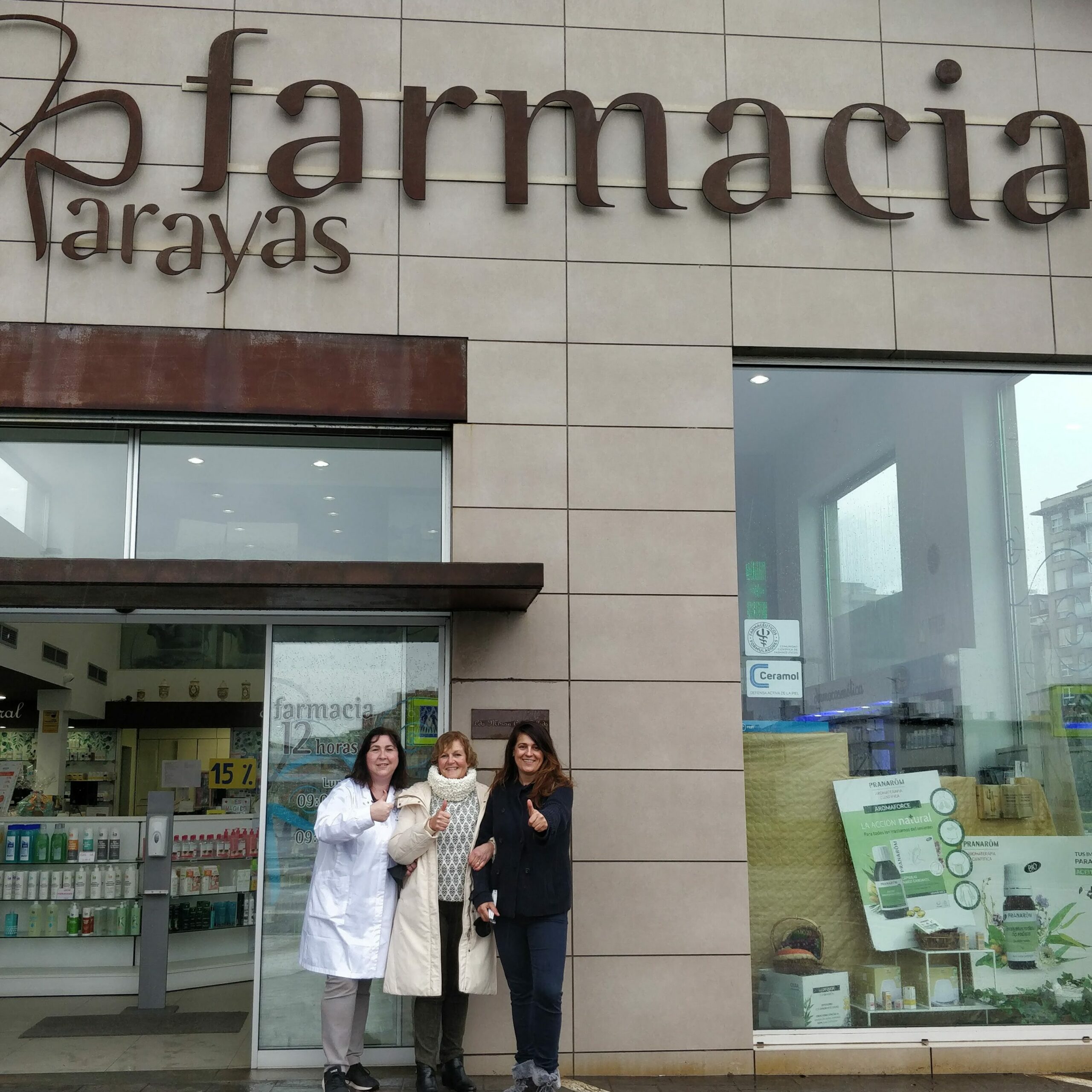 Today, Mirian, Marian, Noelia, Ines and Marian (there are two people called Marian, we're not repeating ourselves!) put together an amazing window display, dedicated to Ukraine, and to Bracelets and Peace.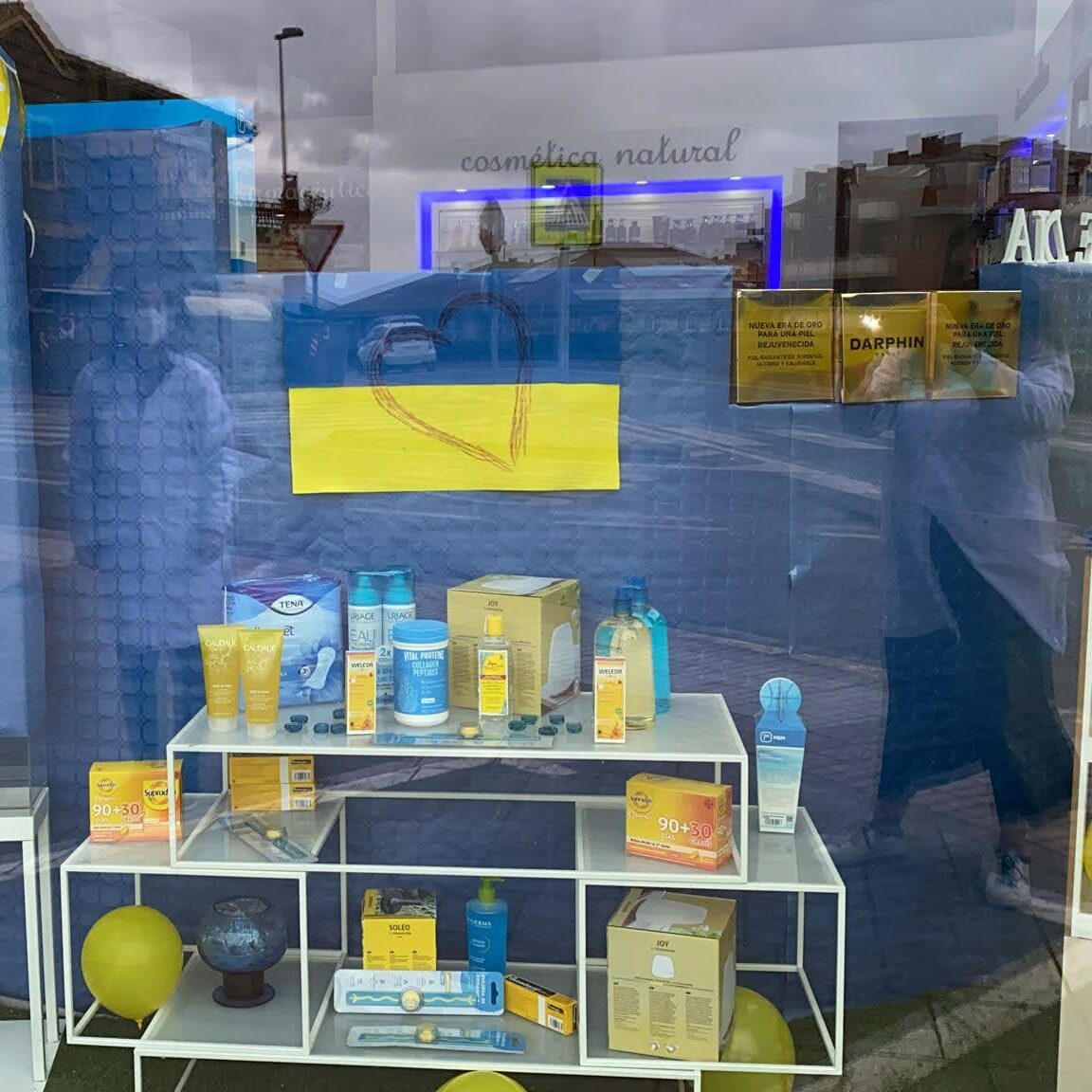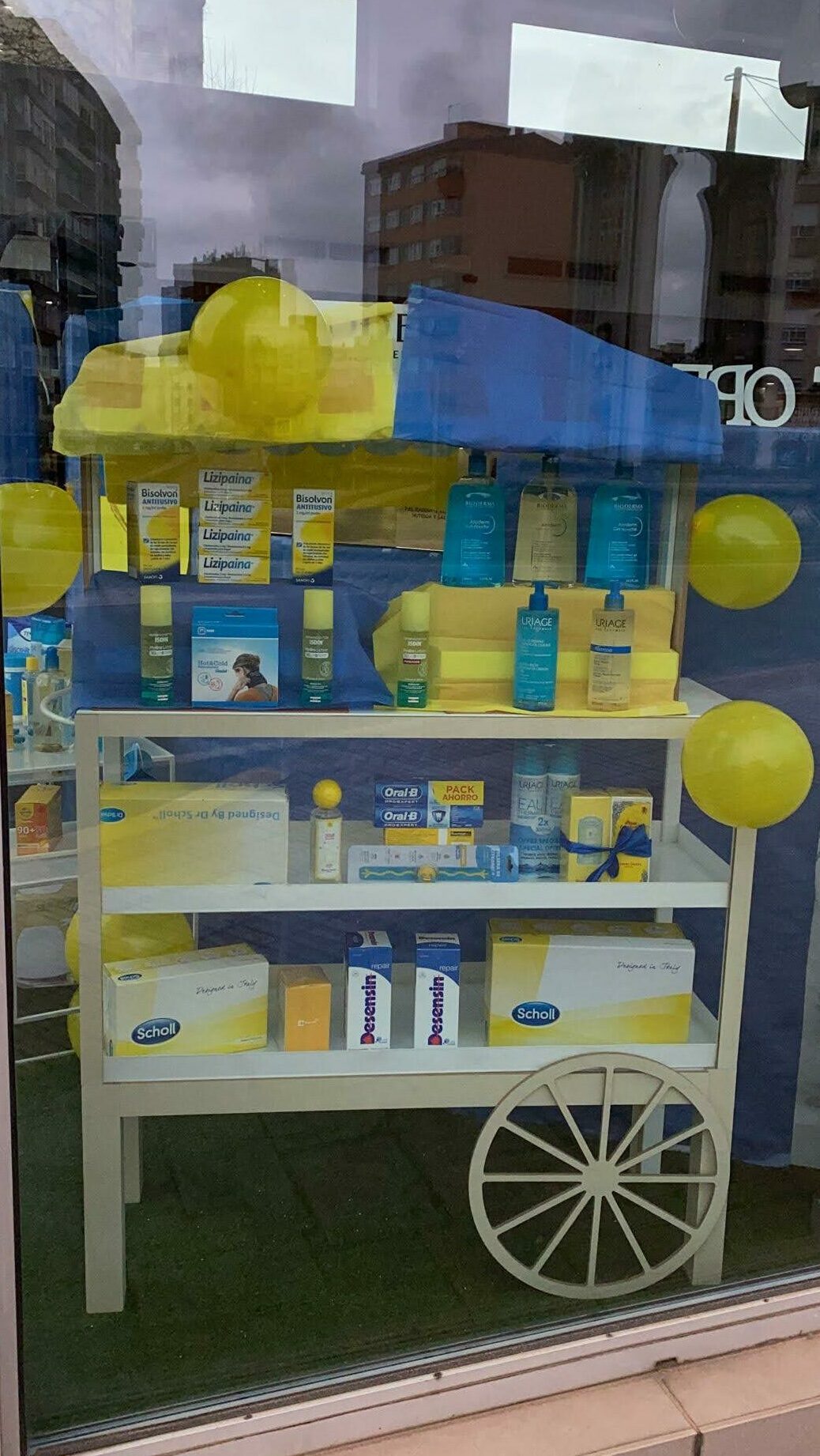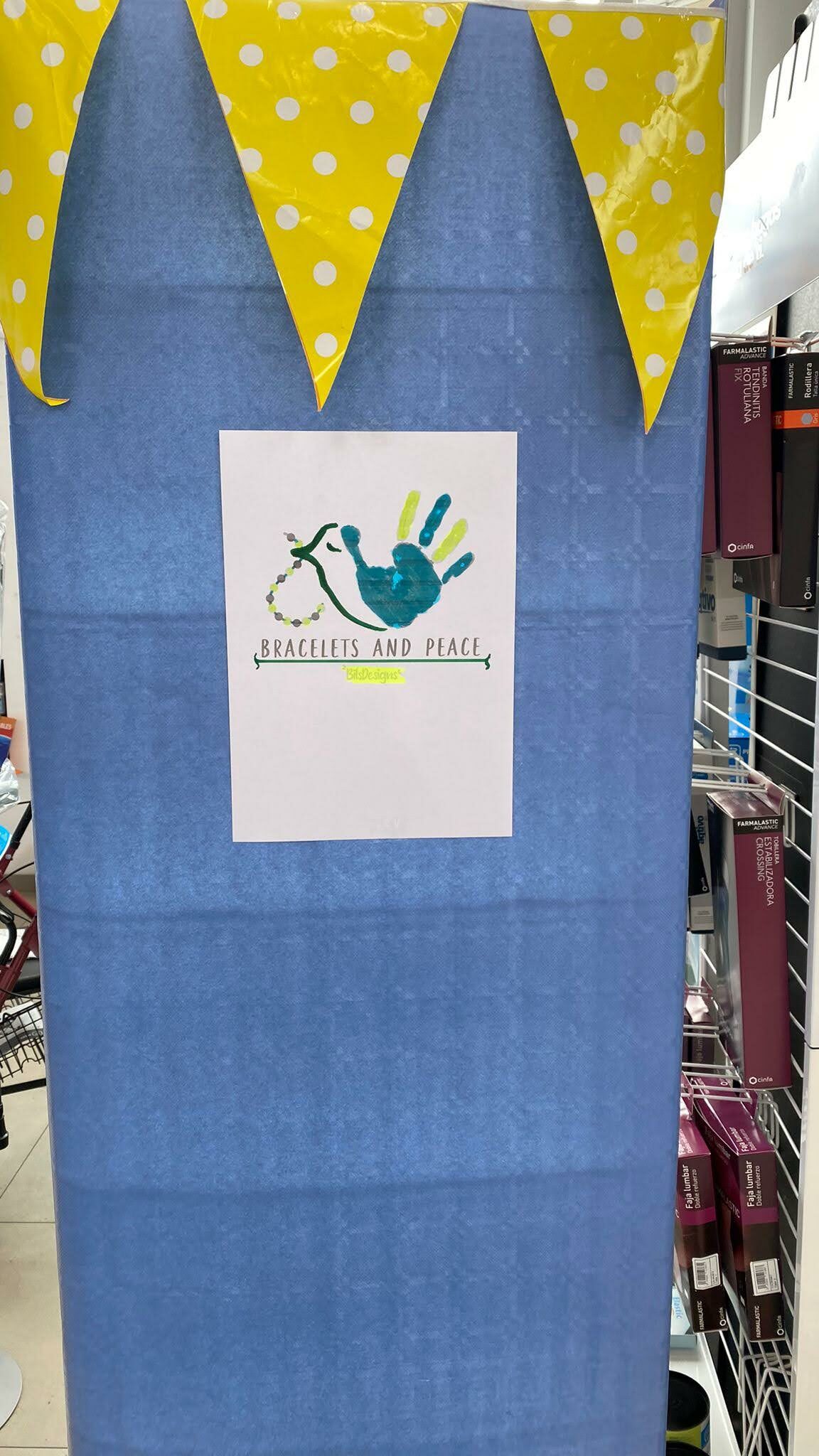 The perfect team, the perfect way to launch this section of our website: Helping us. You certainly have Farmacia Parayas!