From 14th to 19th August, a very meaningful photo exhibition took place in Durham, UK.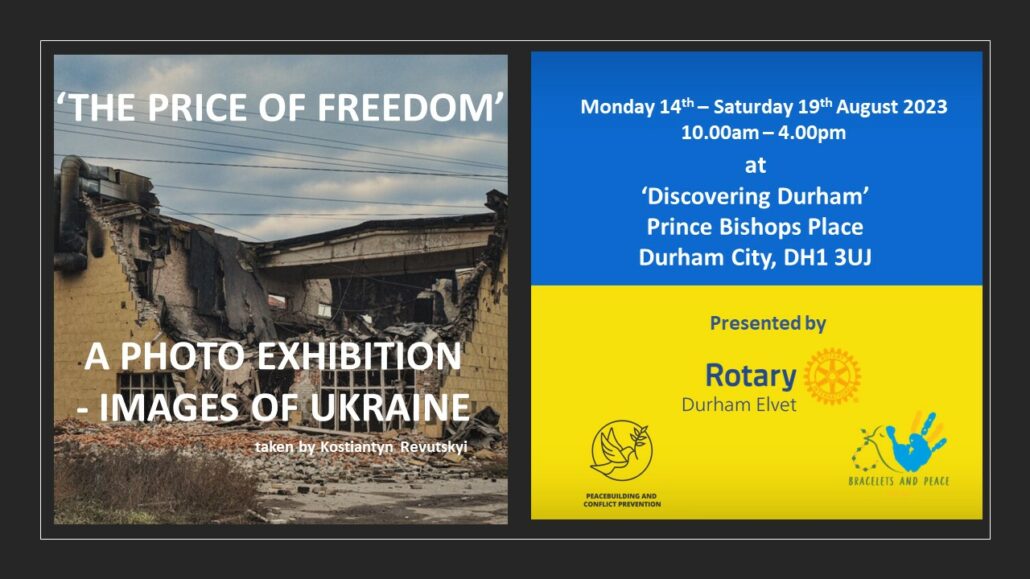 We say 'meaningful' for several reasons. The photos themselves are meaningful. They were taken over several months after parts of Ukraine were occupied by Russian troops. Vinnytsia-based photographer, Kostyantyn Revutskyi, visited the Izyum region ten times from September 2022. He went to Bakhmut for the first time in December 2022, then returned. … Through the prism of his camera lens, Kostyantyn wanted to show what he saw with his own eyes.
The goal of his photo project is to show the resilience and indomitability of the Ukrainian people.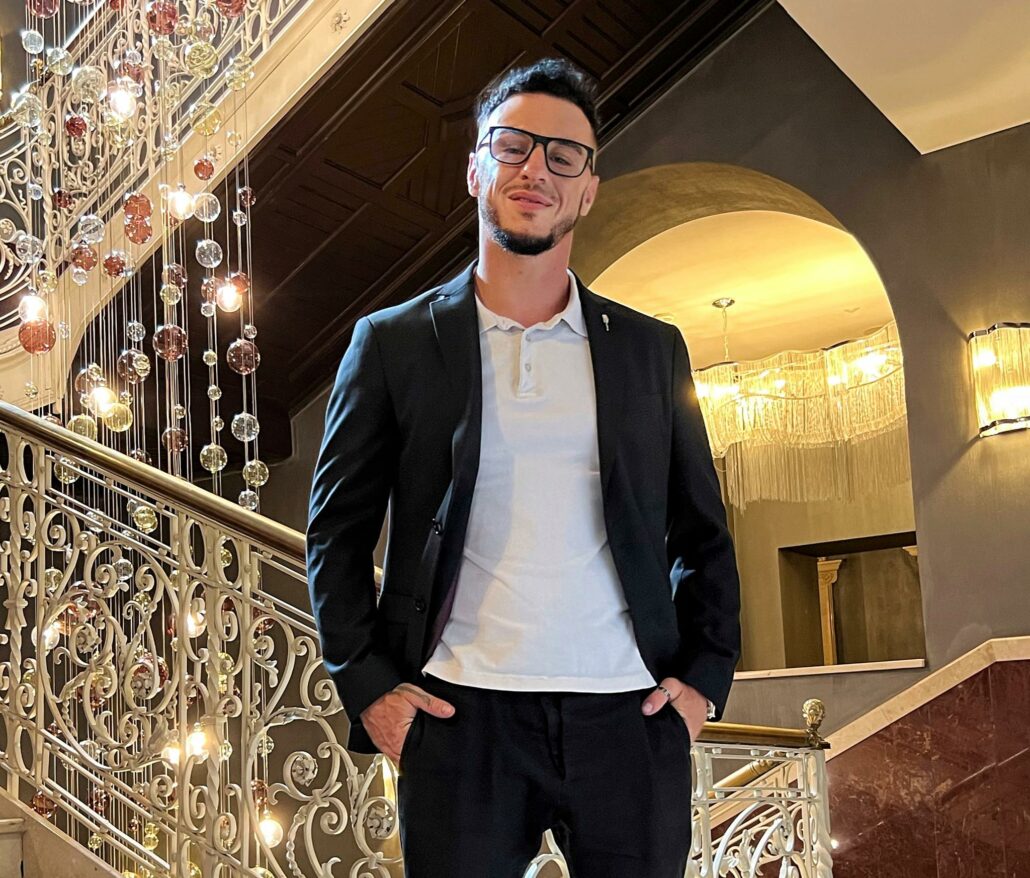 "In addition to the devastation that is in the photos, there are living people. This is a kind of documentary of life says," says Kostyantyn Revutskyi.
In the above photograph, you can see just how strong an impact each photo has on you. This one from Vinnytsia after a missile attack in July 2022 killed 29 people, including 3 children and injured more than 200.
The fact that Bracelets and Peace managed to get the thirty five photos from Ukraine to Durham is tremendously meaningful too. Anna Duchenko had seen an exhibition in Vinnytsia and was so moved by them, that she mentioned them to Kevin Roddam, whose months-long trip to deliver aid was coming to an end. He was heading back to the north-east of England.
So, Anna asked Kostyantyn for permission to get thirty five photos developed and managed to get them to Kevin just before he headed home. Anne Robinson was over in the UK, and met Kevin, Helene Kell, Pam Sneath and Tom Sharples at Brandon Community Centre.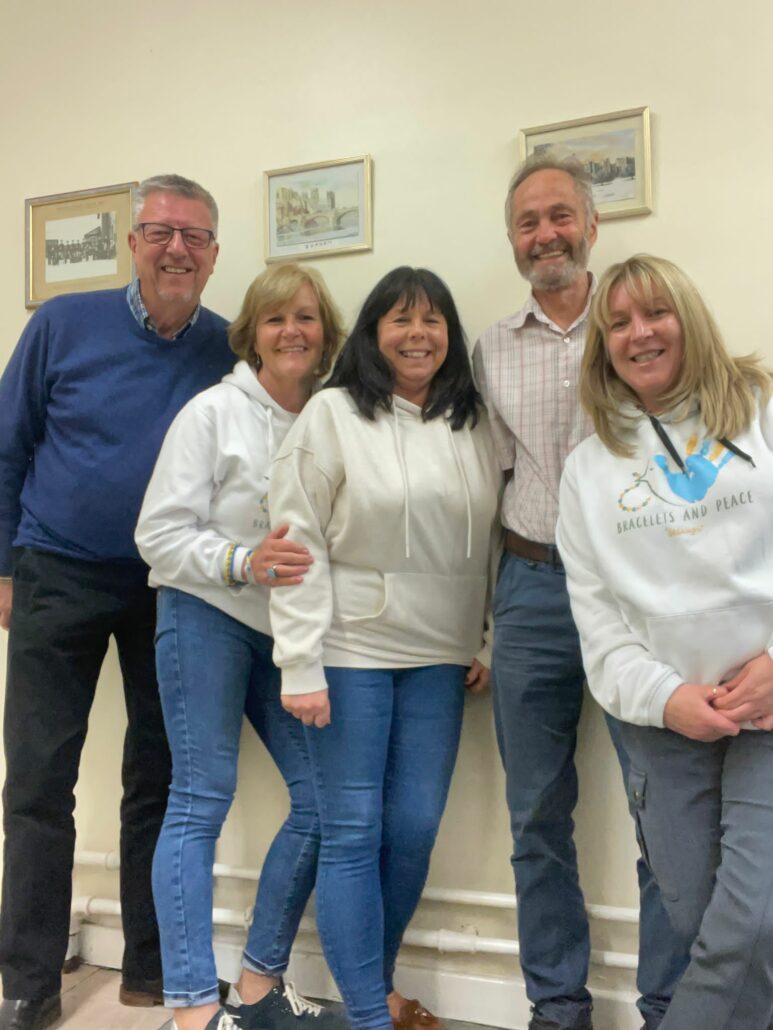 Now, the next piece in the puzzle!
As President of Durham Elvet Rotary Club, Tom Sharples reacted to the news of the photographs' arrival and spoke to the other members of his Rotary Club. Next, a meeting with some of those members (Barbara, Tom and Arthur), and the exhibition started taking shape.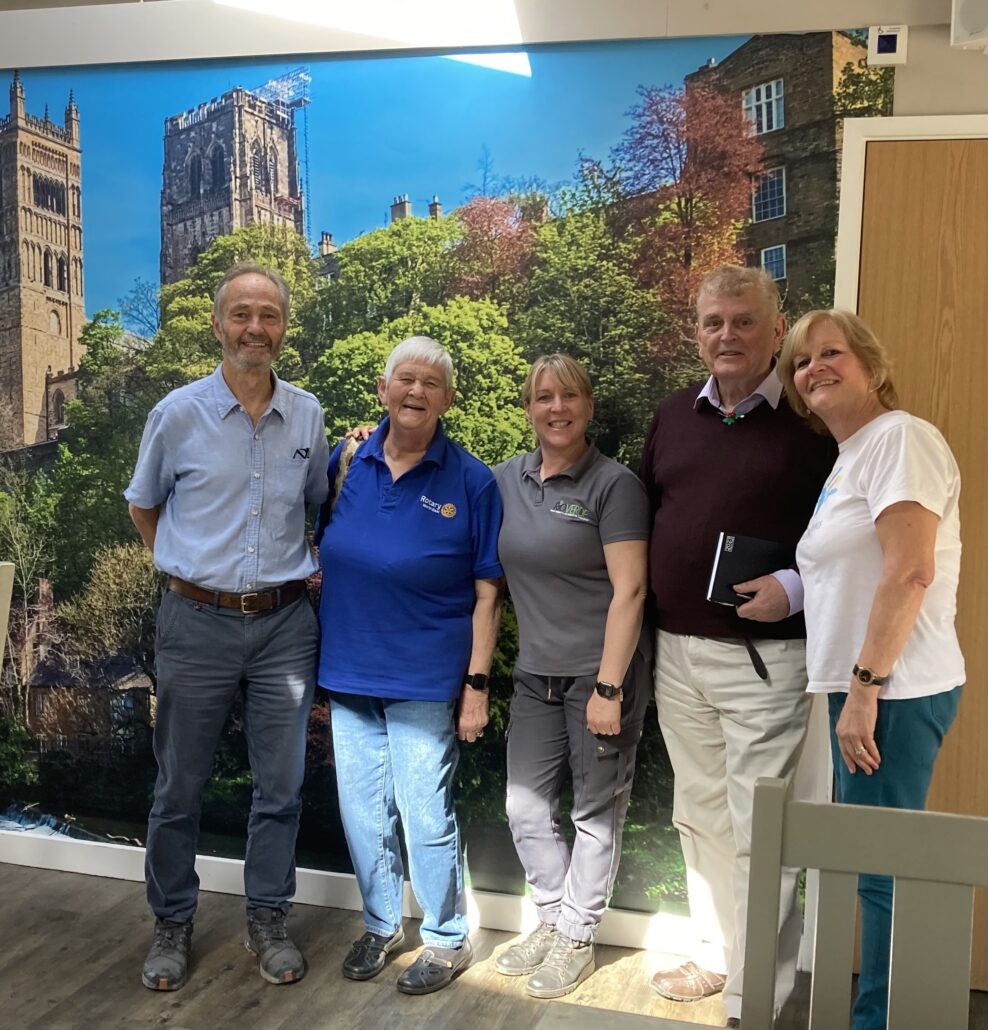 Tom Sharples managed to arrange for an exhibition to take place in Durham. The location was ideal because it was very central. We are so grateful to Durham Bid for providing such a great location for the photo exhibition in the Discovering Durham shop, Prince Bishop's Place, Durham City.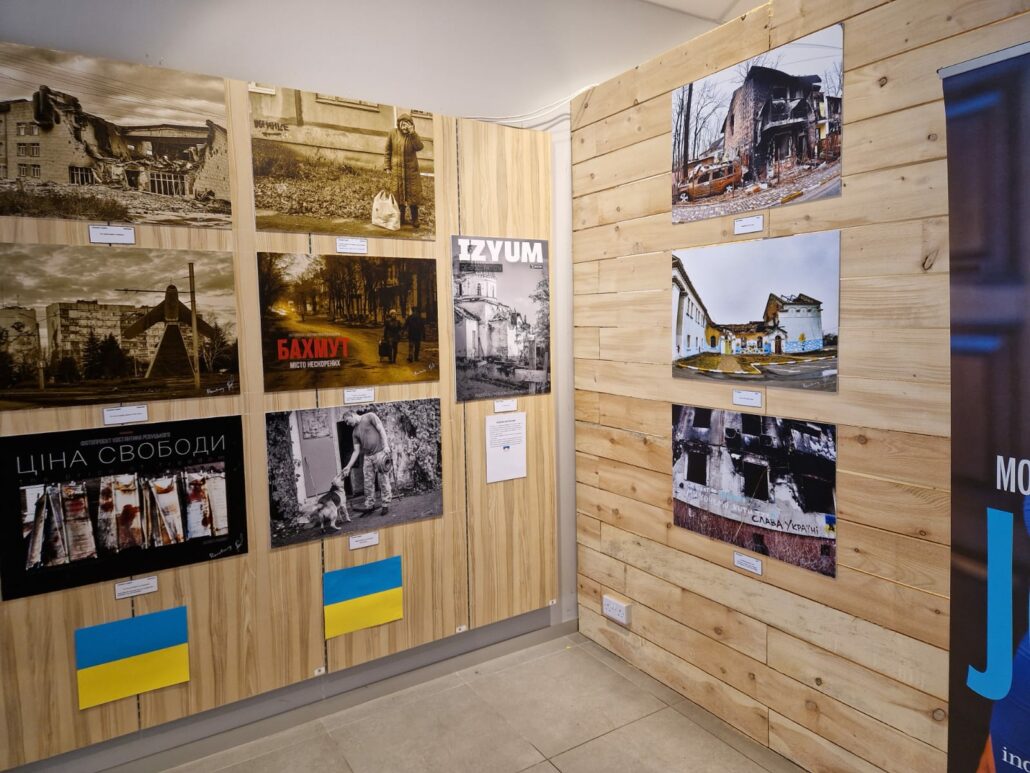 The photos were beautifully displayed. Special gratitude to Tom Sharples and the Durham Elvet Rotary members for the wonderful display. Again, so meaningful.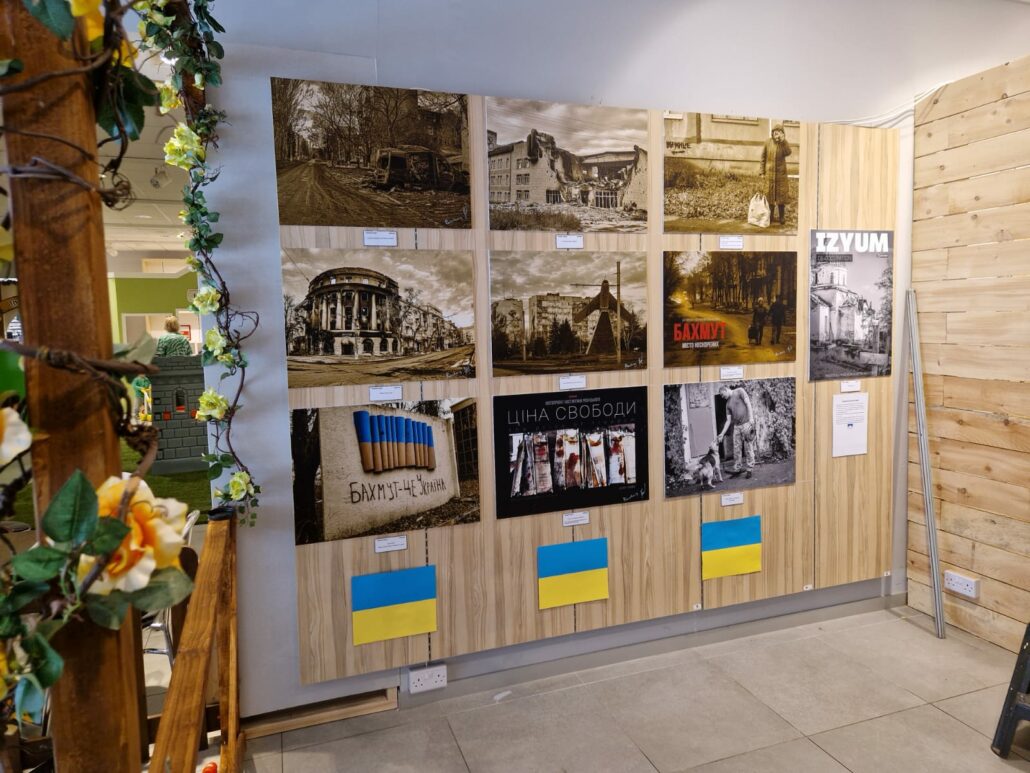 An added attraction, and again, something which made this exhibition 'meaningful' was the presence of some special Ukrainian guests and volunteers, who made and sold bracelets, explained the situation in Ukraine. They, and the Rotary volunteers, made every visitor feel very welcome.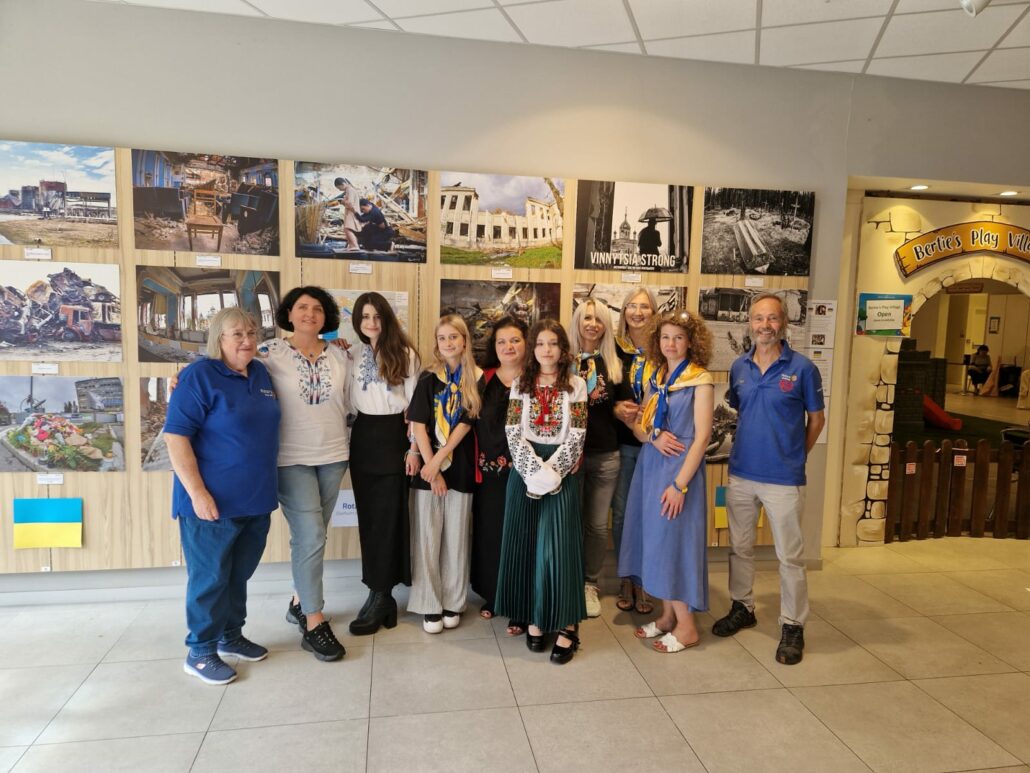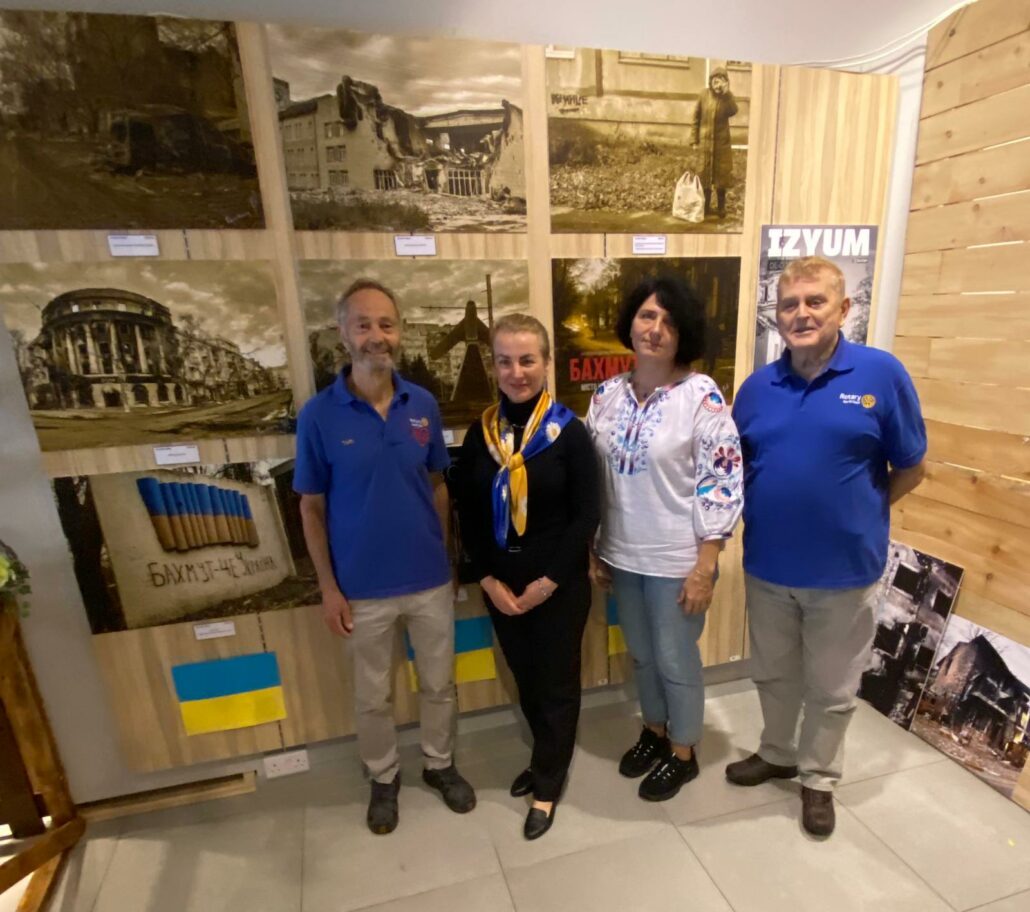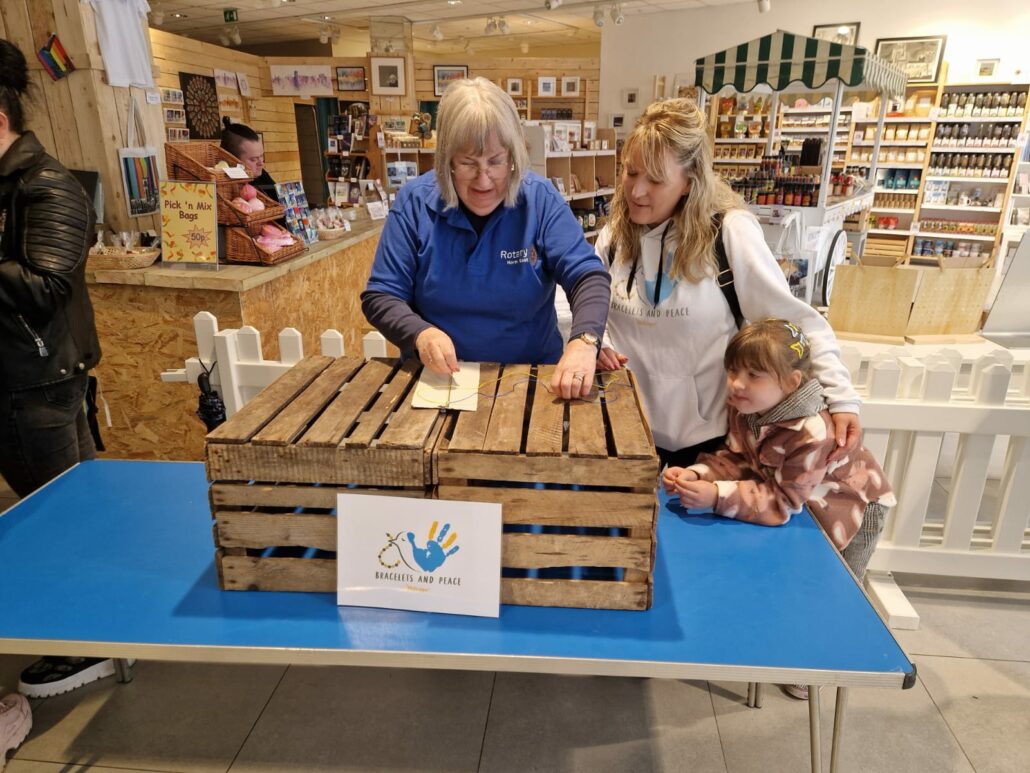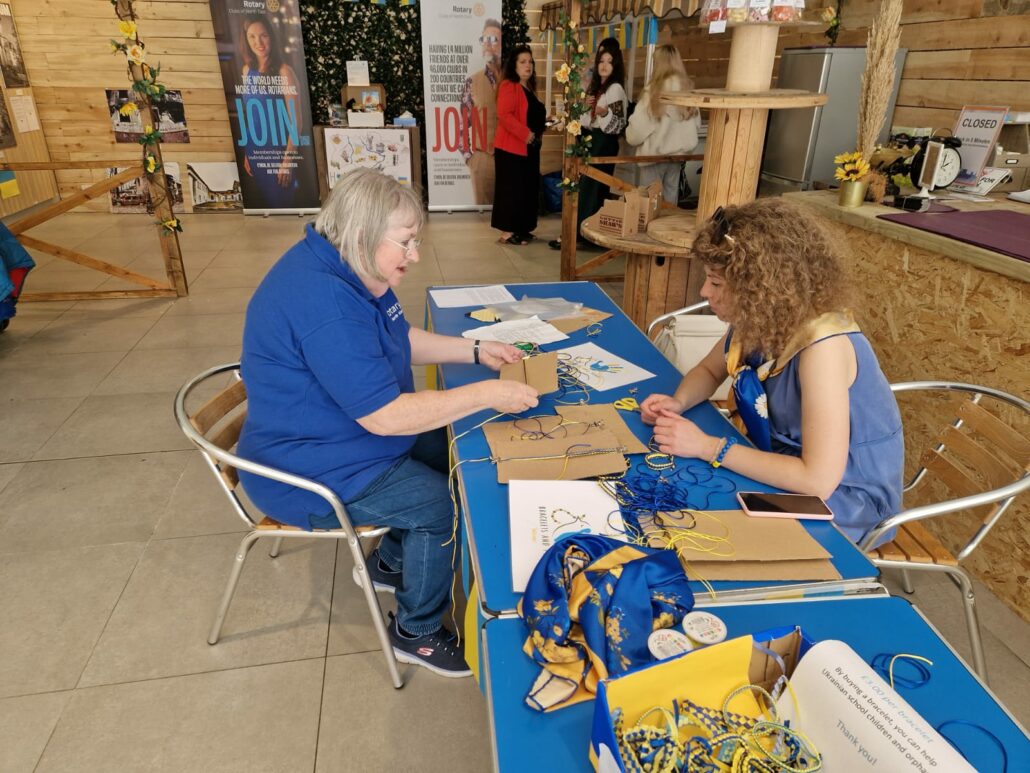 Feedback from everyone who visited the exhibition has mentioned the impact of the photos. The way they bring home both the destruction and the determination of Ukraine and its people.
We hope that there will be more exhibitions soon. These photos deserve to be seen by as many as possible.
And very 'meaningfully' for Bracelets and Peace is the fact that the donations from people visiting the exhibition mean that we have £1,230 to help continue our work with the orphanages and schools across in Vinnytsia and Mukachevo. We will share how exactly we put the money to good use very soon.