If you see a lot of people wearing colourful blue and yellow bracelets around the streets of Bezana, Puente San Miguel, and Renedo, it is probably because the students at Lingo Language Studio have been hard at work creating pieces in solidarity with Ukraine.
Through this activity, not only have they learned vocabulary and expressions in English related to craft making, but also values on how to support the less fortunate, how to come together to show solidarity, and to realise that working together, we can make a change.
From a teacher's point of view, it was a humbling and moving experience to see how motivated the children were and how eager they were to help out in any way they could.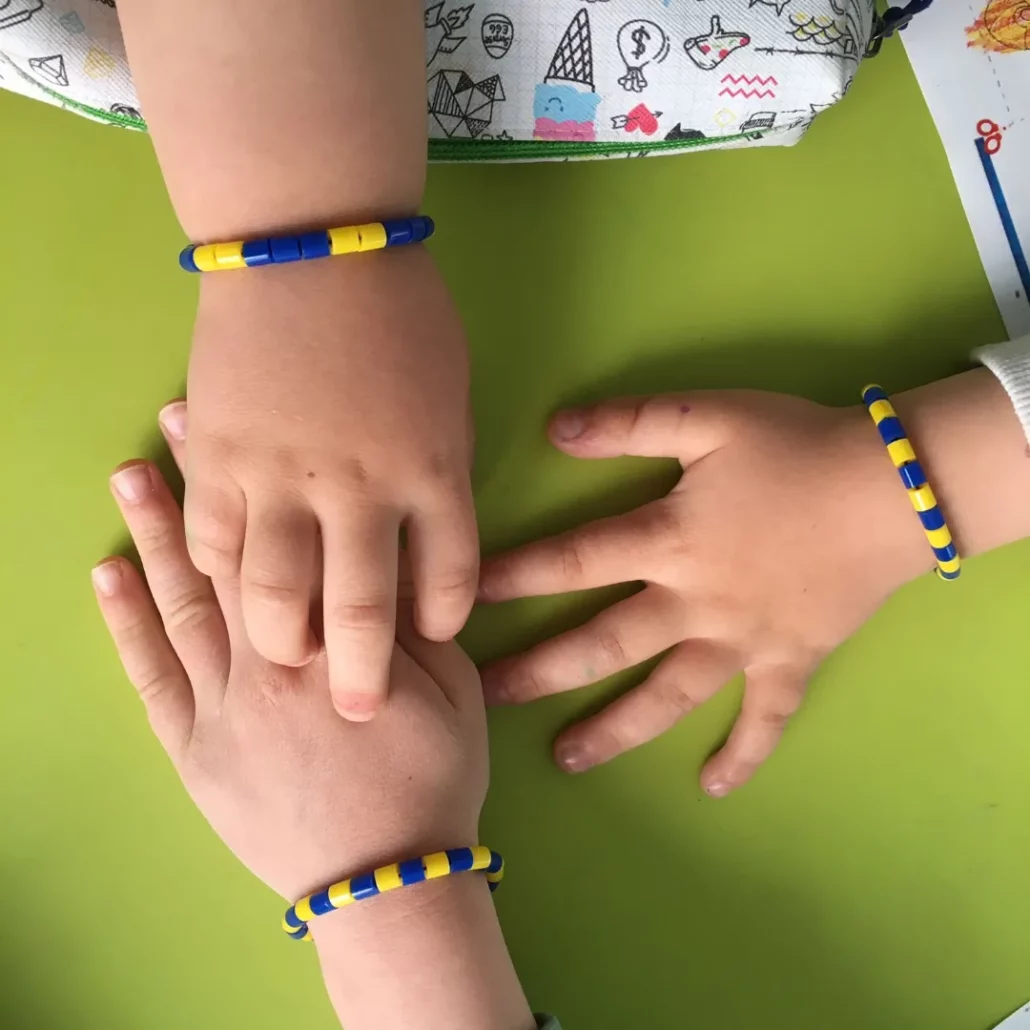 In addition to making bracelets and wearing them, students at Lingo have bought Bracelets and Peace bracelets to wear and give to friends and family. The money raised so far is going to the Asociacion Ucrania en Cantabria, Oberig, to help buy essential items for Ukraine and Ukrainian refugees in Cantabria.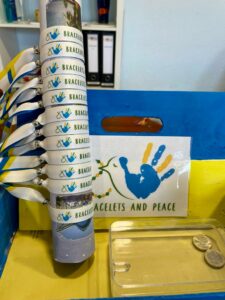 "Let's hope this tragic situation doesn't go on for much longer, and peace can return." say the students and staff at Lingo Language Studios.
Thank you so much for sharing your story and for raising money to help Ukraine. (As well as the inspiring bracelet making of course!)