At Silverfern English, in Santoña in northern Spain, they have really taken the Bracelets and Peace project to heart.
Georgina Beacon, head of studies at the school, explains:
"Here's our story…
When Anne Robinson told us about the amazing project called "Bracelets and Peace" we just knew we had to be involved somehow! We sent out a WhatsApp to all our students, and I have to say that we were pleasantly surprised by the support received!
Our students got down to work immediately and enjoyed the experience immensely! Some followed the bracelet pattern that the students at Vinnytsia Primary School posted on their tutorial, others created their own designs! We will share the tutorial for one of these very soon!
Here are some photos for you to see!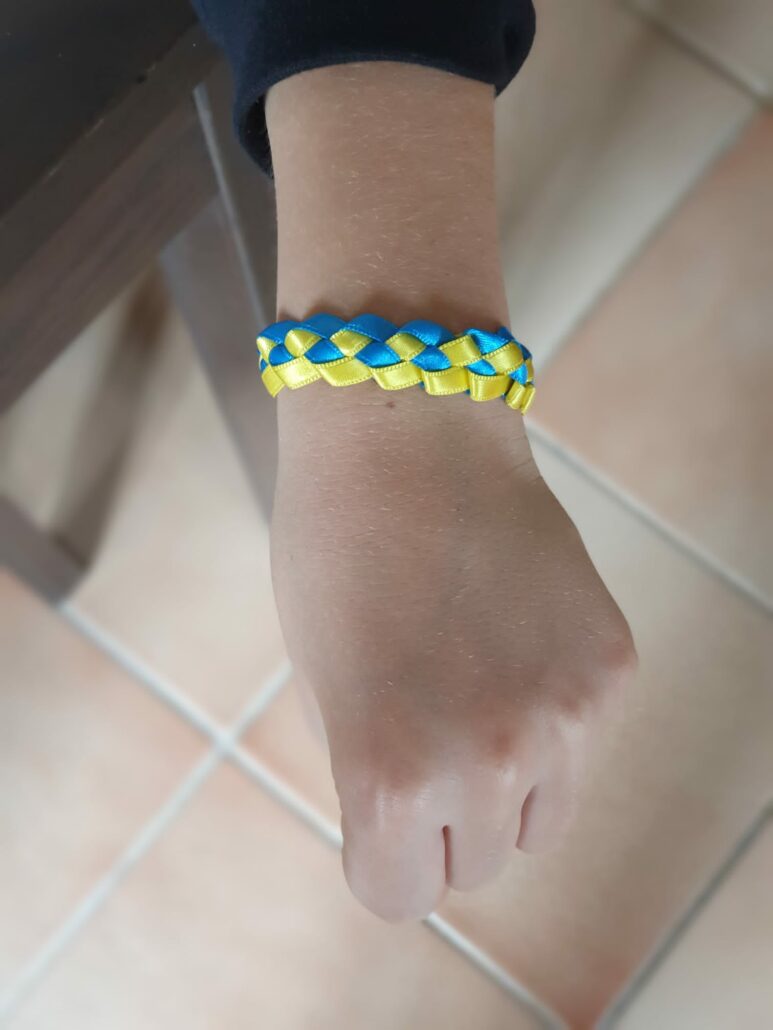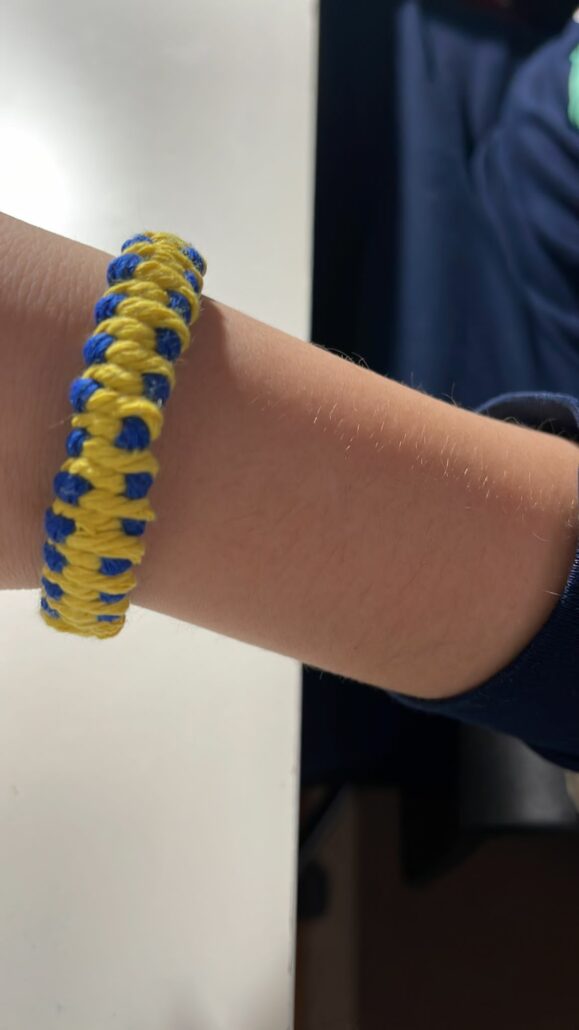 The students' bracelet making has been amazing and they have raised lots of money by selling them. This money will go to the Cantabrian Association of Ukrainians. (Oberig)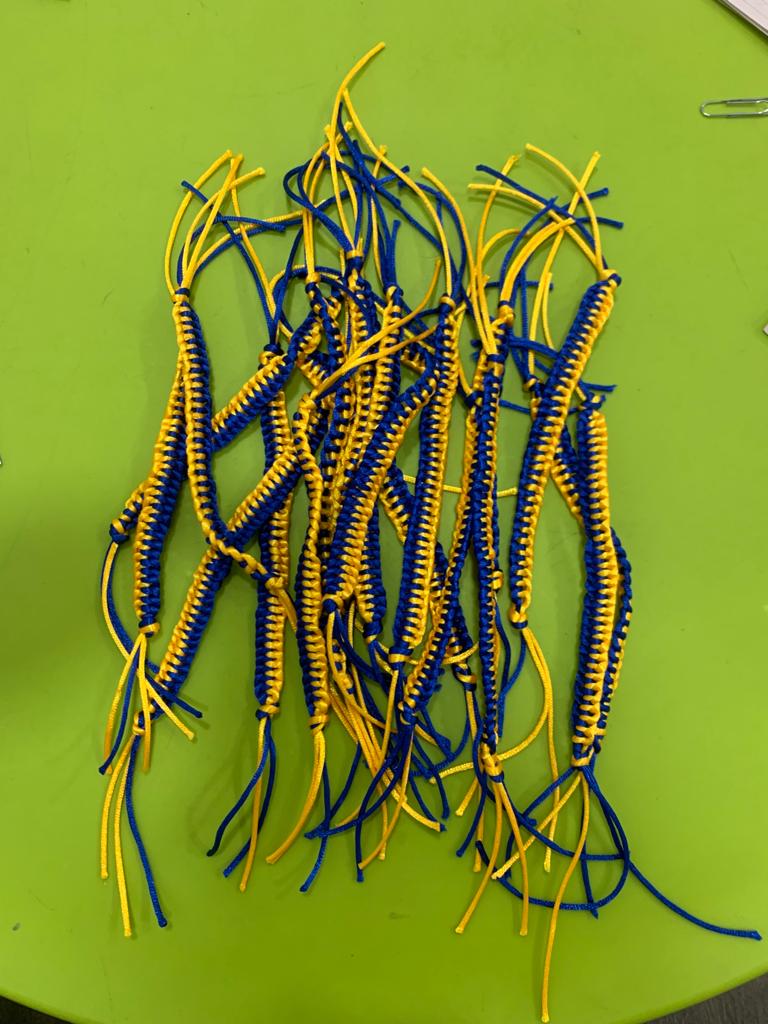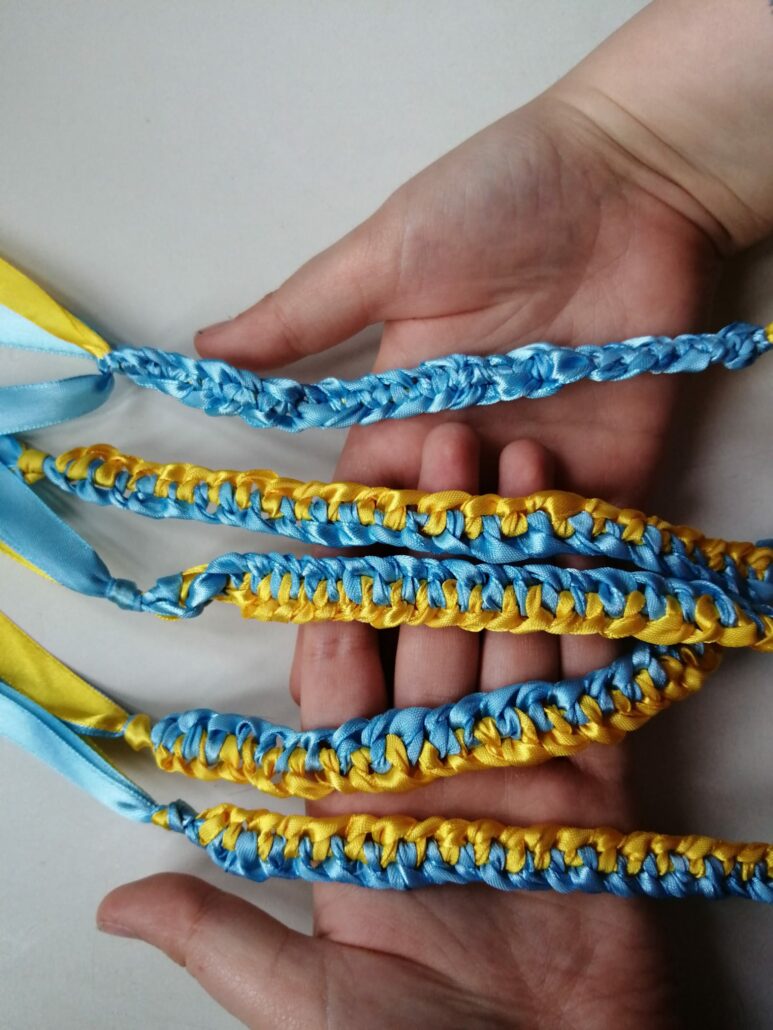 Georgina says: "As Head of Studies at Silverfern I am proud of our students, they have definitely been inspired by the "Bracelets and Peace" project and helping others in need."
Let's hope this awful war comes to an end soon and people in Ukraine can go back to living in peace.