Elsa Canario, one of the founding members of Bracelets and Peace, shares a helping story with us today.
On 1st March, I joined a Facebook group called " Vamos Todos Ajudar A Ucrânia" which was created in Portugal in order to collect food, clothes and first aid supplies to send to Ukraine.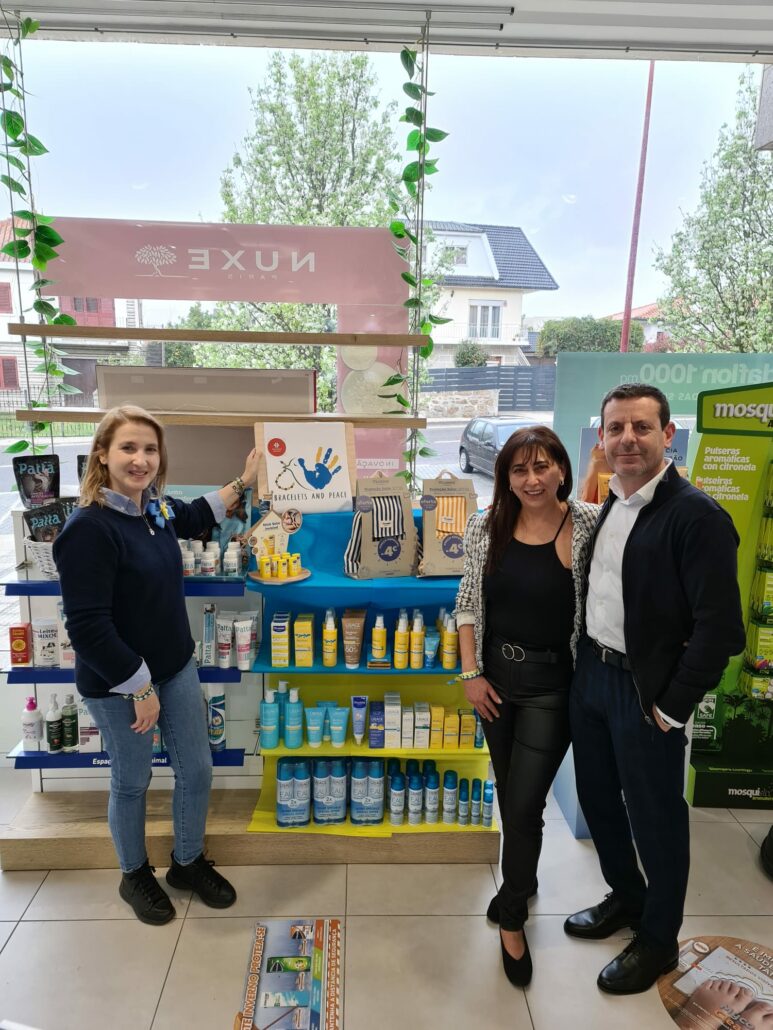 With the help of Elizabete and her husband Orlando from Farmacia Gonçalves, we were able to send the first batch of aid to Ukraine!
When I told Elizabete and Orlando about the Bracelets and Peace project, I could count on them to create a space showing their support to Ukraine but also to display our bracelets.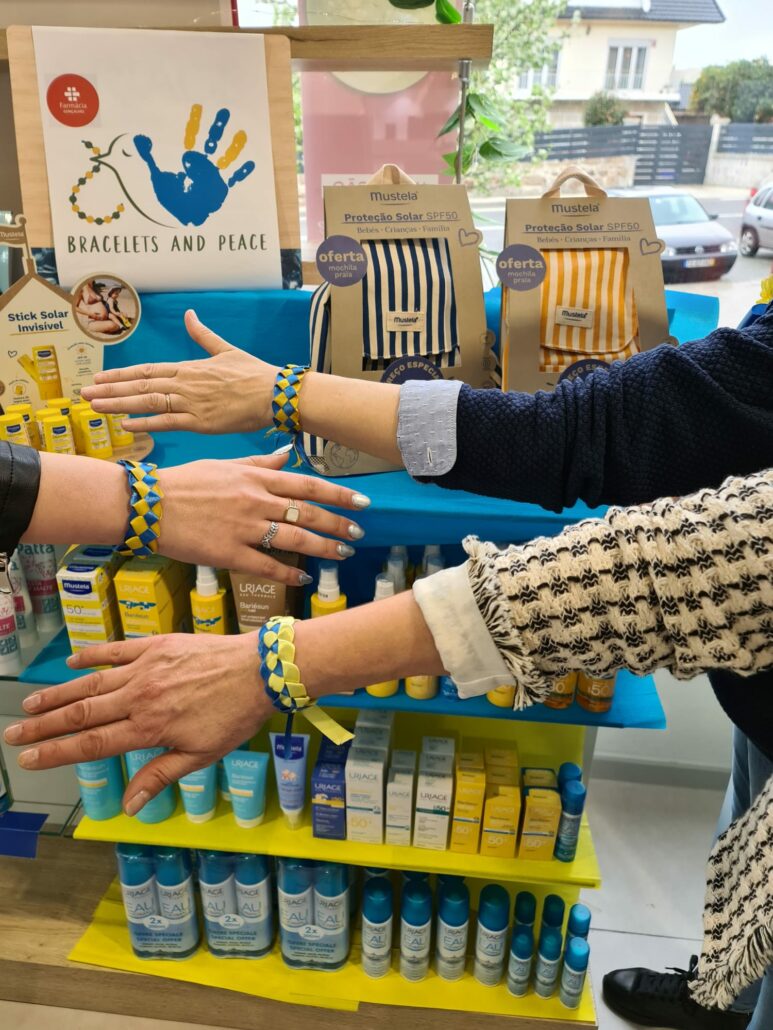 Thank you Elizabete and Orlando for your kindness and unconditional support!