At Bracelets and Peace, we were absolutely delighted to receive news about a fundraising breakfast at Colegio Sagrada Familia!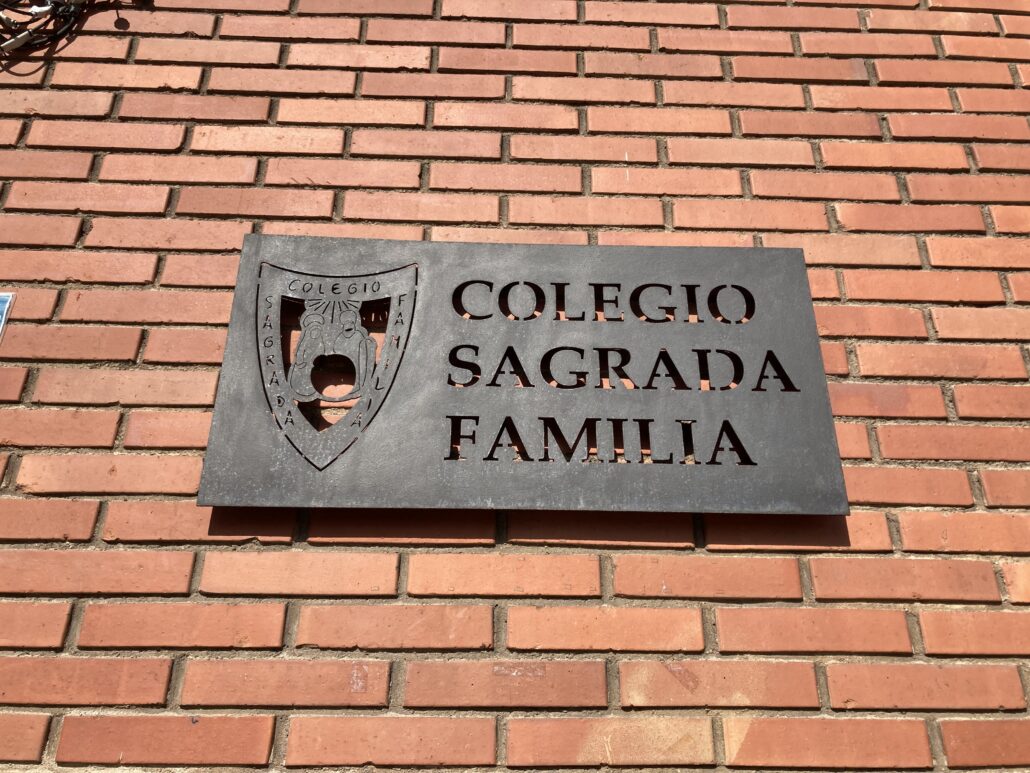 * The poster is now in Vinnytsia, at Vinnytsia Primary School #25 – a wonderful souvenir from this event!
Students from the 5th year of Primary decided to organise this wonderful event. They baked cakes and cookies and sold them to the rest of the school in the morning break!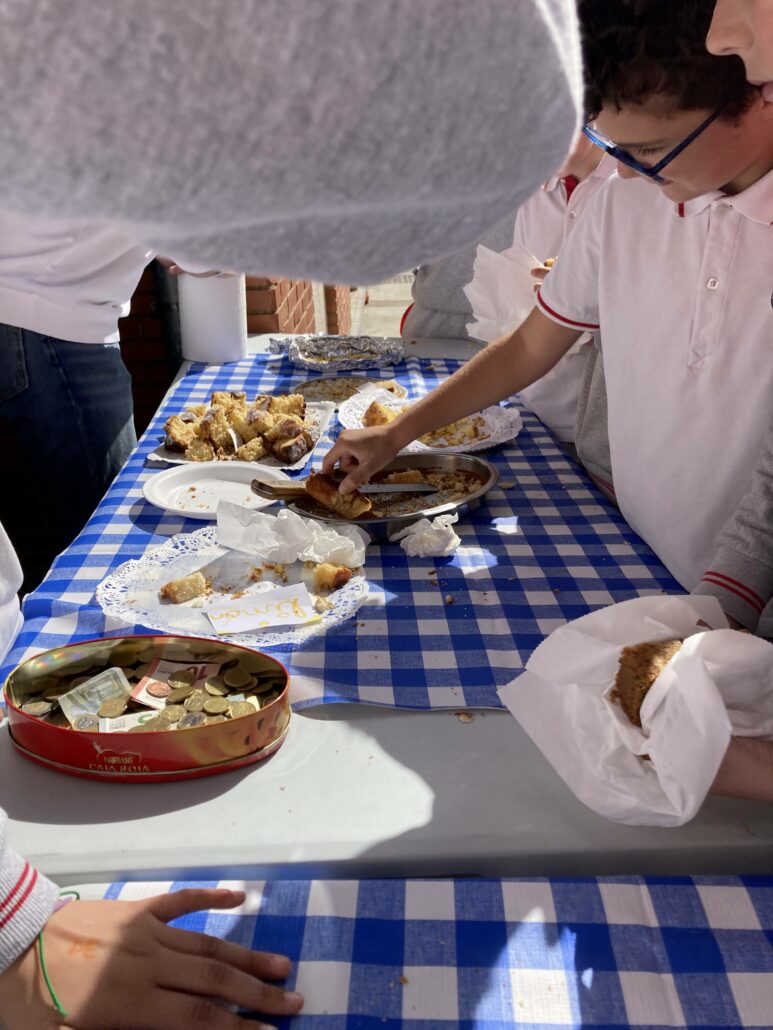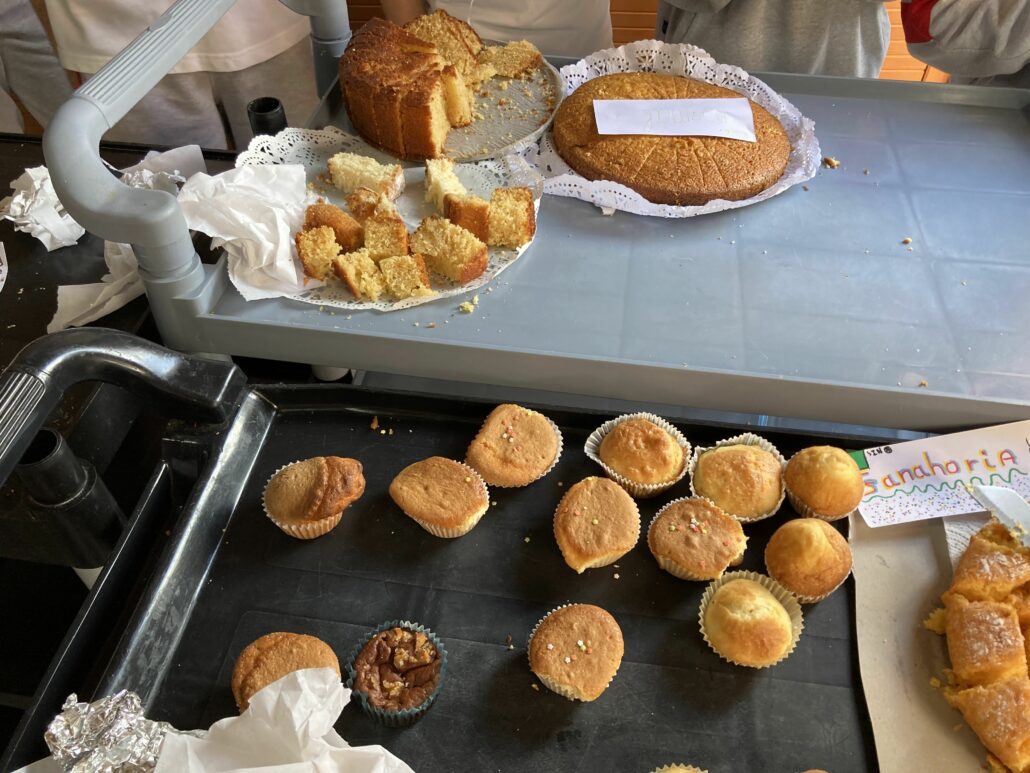 Anne went to see them in action – and tried some delicious lemon cake. She also managed to buy a few more pieces of carrot cake and sponge cake before they ran out of everything! There were some very hungry students at school that day!
Afterwards, we had a group photo on the steps outside the school. You could feel the buzz of excitement and pride!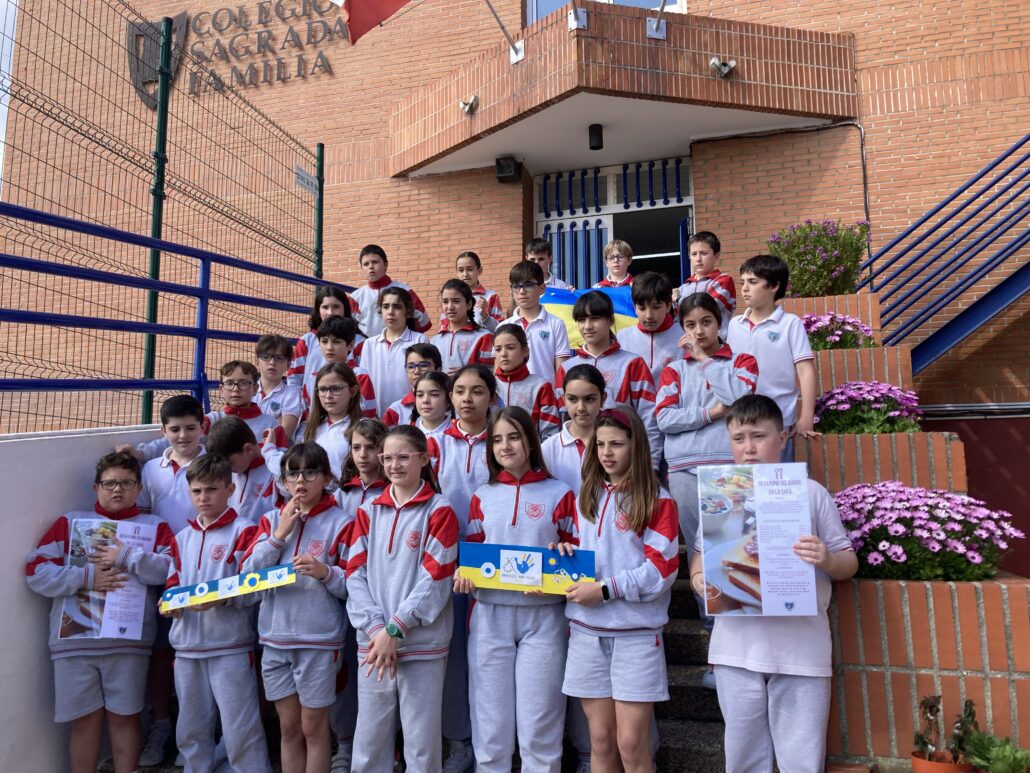 Teachers Eva and Javier did a wonderful job – as did all the students from 5º Primaria!
Thank you so, so much for this wonderful initiative! We were able to send 259 euros to Ukraine to help equip the Safety Room at Vinnytsia Primary School #25. Just amazing!