The exciting moment has arrived for us – sharing our plans for the next stage of the Bracelets and Peace project!
As we shared in our post about the progress made with the basement at Vinnytsia Primary School 25, 600 students have been able to return to school for face-to-face lessons there.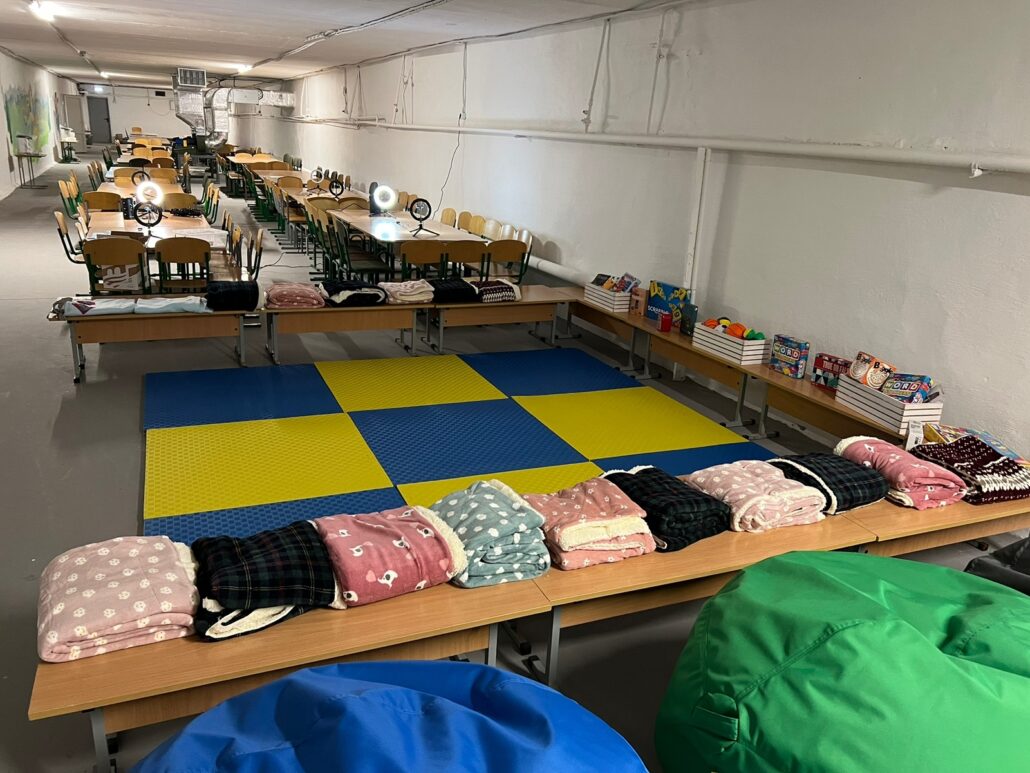 There are 37 more schools in Vinnytsia, and many of them are still having to try and give classes online because there is no shelter for them. We would like to help as many of them as possible to get back to face-to-face lessons as there is often a problem with connecting to the internet, so online classes often may not be possible.
Our plan to help more schools
First, we will help two more schools in Vinnytsia:
1. Barvinok Vinnytsia Municipal Centre of Art-Choreography Education – an arts school where the work on the basement has been completed but the basement still stands empty.
There are 1400 students at this school. They attend classes in shifts and are aged 5-18.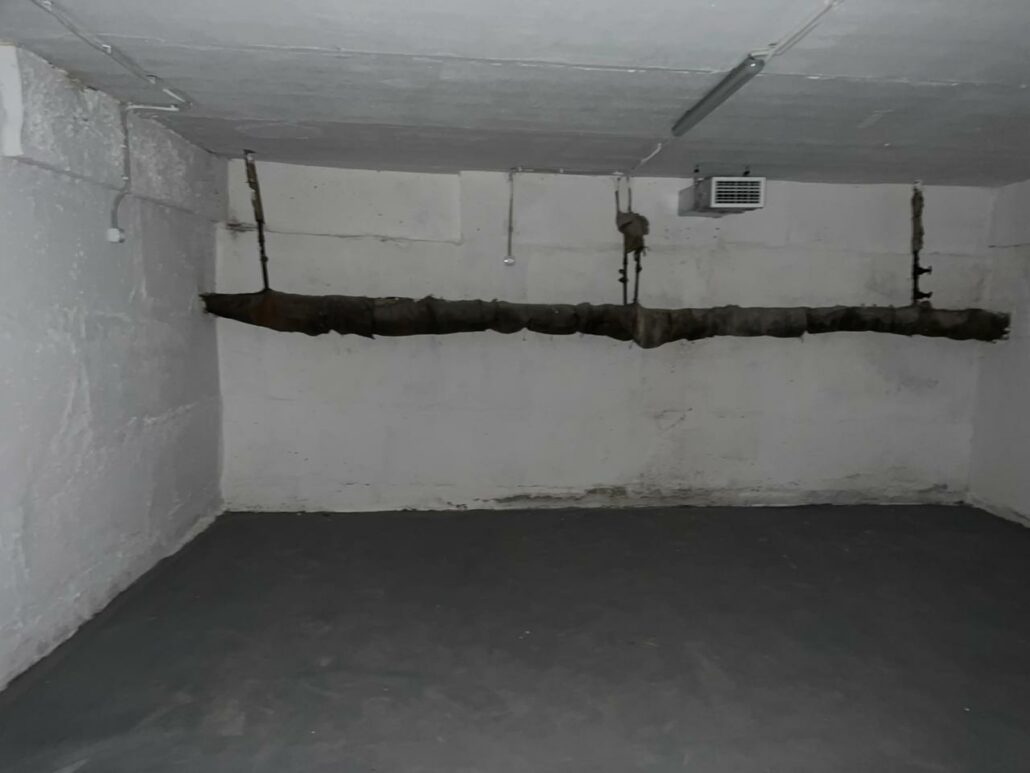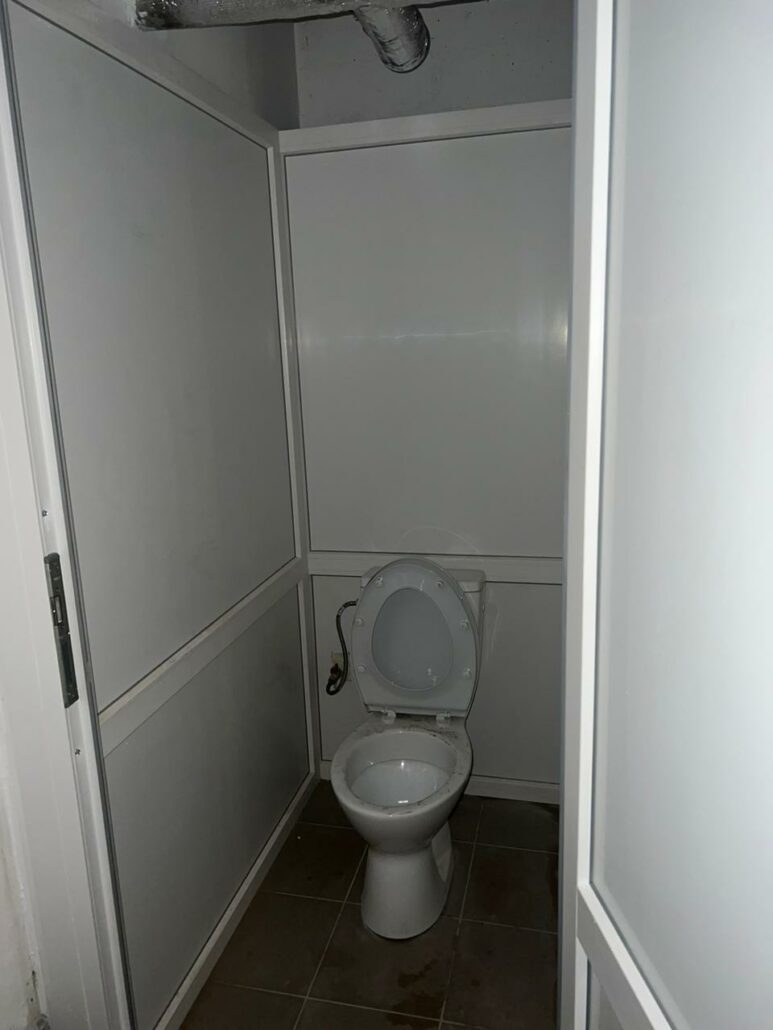 2. Vinnytsia Lyceum #1 – a secondary school where the basement work should be finished in around two weeks. We do not have photos of the current state of the basement, but it will also be empty when work finishes and need furnishing.
There are 1083 students who hope to return to face-to-face lessons once the basement work is completed. They will attend classes in 2 shifts.
What the schools need
The needs of these schools are slightly different. We are basing our plans on the things which have been most needed and useful at Vinnytsia Primary School #25. We have drawn up a list of five things which are needed urgently in order for the schools to continue. You can see this below, including the estimated costs.* The cost of each unit may increase of course.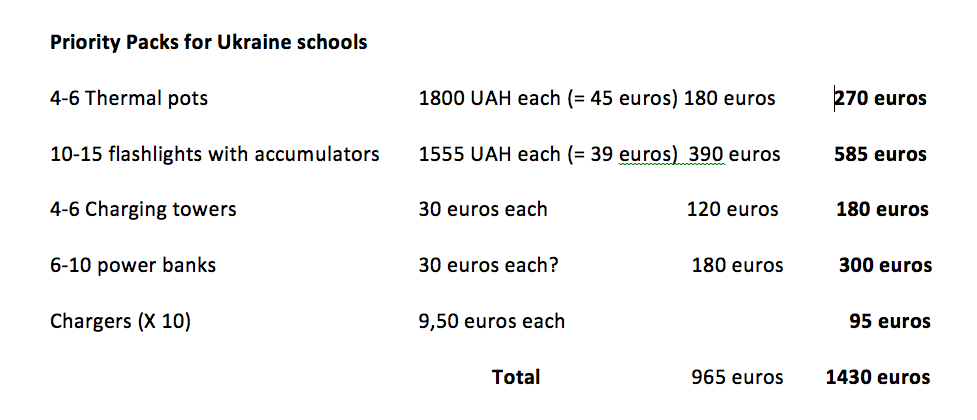 Barvinok Vinnytsia Municipal Centre of Art-Choreography Education
The arts school needs blankets for their basement. We still need to calculate how many. They also need electric heaters and shelves and some electrical and other supplies.
Barvinok Vinnytsia Municipal Centre of Art-Choreography Education
This school needs benches for the students to sit on as the basement is quite small for the number of students so they cannot take desks and chairs down.
Supporting the Ukraine economy and the environment
Whenever possible, we aim to buy things in Ukraine. We feel this is important to reduce our carbon footprint and also, to help local businesses and the Ukrainian economy. From the priority pack, we will definitely buy the thermal pots and flashlghts in Ukraine. We will also buy the benches for the Lyceum.
When this is not possible, then we buy things in Spain and make use of the amazing delivery service of Halyna Klevan and Tienda Kalusha in Santander. The charging towers, power banks and chargers will be sent from Spain. Blankets for the arts school will probably be sent from Spain because they are in very short supply in Ukraine.
We would never have managed to prepare the basement for Vinnytsia Primary School #25 without the help of many amazing people in the UK, Spain and Portugal. There are too many to mention here, but if you read out posts, you can see for yourself just how amazing the response has been.
Sunderland for Ukraine deserve a special mention because of the money they've raised and how much help and inspiration they've provided. You are amazing!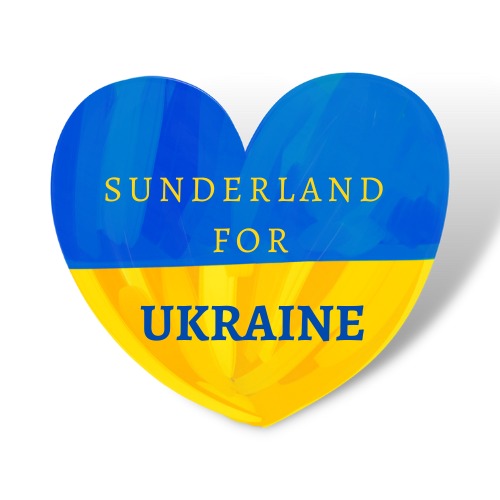 More people are joining our project and offering to help us raise money. Thank you all from the bottom of our hearts. We will keep you up-to-date with our progress!